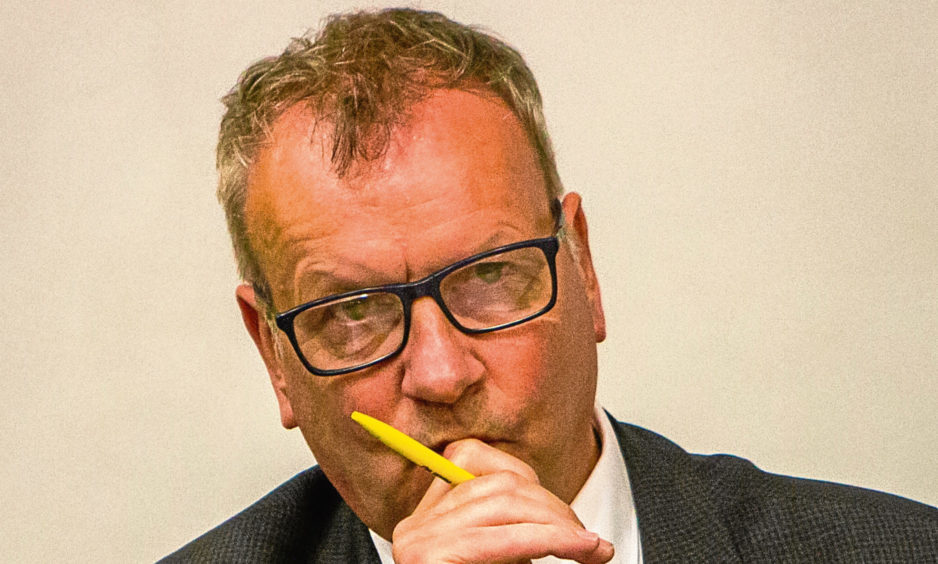 A UK Home Office minister said he would not consider legalising drug consumption rooms until he sees the Scottish Government invest as "heavily as possible" in treatment.
Kit Malthouse, minister for crime, policing and the fire service, was grilled by the cross-party Scottish Affairs Committee in Westminster on Wednesday morning.
Mr Malthouse accused the wrangling over drug consumption rooms as political flag-waving, and said the Scottish Government had reduced its funding in treatment and education.
He admitted the UK Government was doing "nothing" to reduce the stigma surrounding drug users, an issue experts conclude is a large barrier for people seeking treatment.
In Scotland last year 1,187 died of drug related death, 66 of them in Dundee. This figure is expected to rise again next year.
Mr Malthouse wants to hold an event in Glasgow "before Christmas" for counterparts from Northern Ireland, Scotland, Wales and England to discuss a "UK-wide" programme for tackling drug deaths.
He said: "If parts of the UK, like Scotland, can say they have invested all they can in treatment and education and it still hasn't worked then it might be time to introduce drug consumption rooms.
"The Scottish Government reduced investment in treatment over the years and have seen the result of that.
"Instead of saying 'we know treatment works, we should invest more in that' we have this debate on a so-called silver bullet (drug consumption rooms) being used as a point of conflict.
"I intend on holding an event in Glasgow, at the heart of the issue in Scotland to work together.
"There is more compelling evidence about treatment and while I am happy to talk about drug consumption rooms but I would be thrilled to see enormous investment going into treatment in Scotland, which can do more immediately today.
"This is fundamentally about investment decisions taken by government ministers in Scotland, making investment decisions where resources are finite and they have to take a decision whether to invest heavily in treatment or in other things.
"Scottish ministers have to take the decision where the priority lies, is it the 1,187 deaths or is it something else."
Mr Matlhouse added if drug consumption rooms "somehow made it over the line" it would take years for them to become effective, and it would not be "bang for buck" in terms of the money invested in them.
He told the committee, following Scottish Government recommendations drug laws be devolved, that doing so might create a differentiation in the way drug dealing is tackled in the UK.
Mr Malthouse said it would make policing more difficult and dealers would exploit the country if drugs were decriminalised north of the border.
Public Health Minister Joe FitzPatrick said: "We've repeatedly invited the UK Government to attend a summit in Glasgow on drug deaths and have been extremely disappointed that they have, to date, refused to attend.
"I hope this is confirmation they have u-turned and will now take part, alongside members of our Drug Death Taskforce and people with lived experience, in order to help shape action to reduce the harms and deaths caused by drugs.
"One of the first items on the agenda for a summit must be the calls in Glasgow for a medically supervised overdose prevention facility. These facilities can save lives and I would urge the UK Government to take the necessary steps to either allow them to be created or to devolve the powers to Scotland so we can."