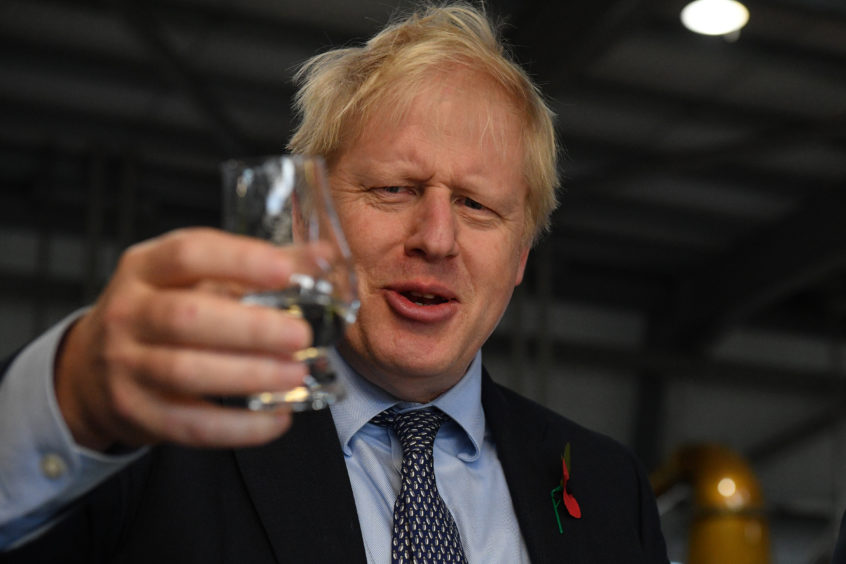 Prime Minister Boris Johnson said tariffs introduced on whisky and cashmere were not fair, during a whirlwind visit to Scotland on Thursday.
Mr Johnson spent around three hours in Moray, touring a Diageo whisky production facility near Elgin.
The Conservative leader blamed the recent hike announced by the US Government of 25% on Scottish whisky imports on the EU and said in the event of leaving on January 31 2020, the tariff would cease to exist.
He would not be drawn as to whether this was an express demand by US President Donald Trump or not following a recent phone call.
When asked by The Courier if the retaliatory tariff set by President Trump was "fair", Mr Johnson said "no".
"It was cynically triggered by the EU commission. Once we get Brexit done those tariffs will no longer apply to this country. We are hoping to get rid of them even sooner than that and I have certainly asked the president to lift them.
"I've interceded several times with Donald Trump now, but you know why this happened? The EU commission decided to put a tariff on Bourbon, so the Americans automatically retaliated by putting tariffs on whisky."
He went on to claim Labour leader Jeremy Corbyn and SNP leader Nicola Sturgeon were an equal threat to the Union and Labour were "pulling the other one" over whether they would form a pact with the nationalists in the event of a hung parliament.
He gave a "cast iron pledge" not to allow a second referendum on Scottish independence if elected prime minister.
Mr Johnson denied he was "scared" of Scottish voters and had spent time speaking with them.
"I am always very pleased to come to Scotland. The gap between rich and poor has closed fastest under the Conservatives. There is record employment. Our economy has been growing for nine years in a row."
He added: "I have been to Govan, before I was prime minister. I want to ensure type 31 frigates are built in Scottish yards.
"I believe I am on the side of the people of the UK and I believe the people of Scotland were promised in 2014 the referendum would be a once in a life time event."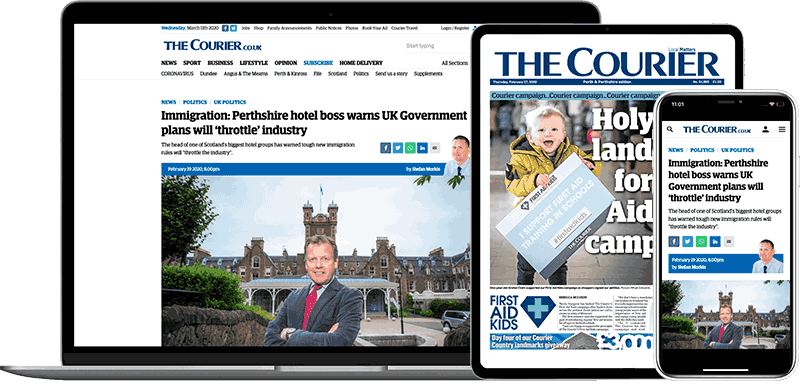 Help support quality local journalism … become a digital subscriber to The Courier
For as little as £5.99 a month you can access all of our content, including Premium articles.
Subscribe