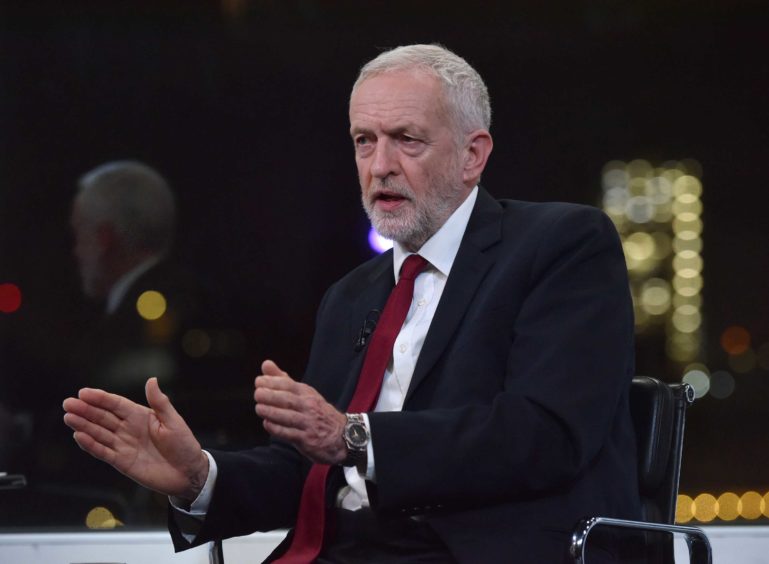 Labour leader Jeremy Corbyn last night refused to apologise to Britain's Jewish community for the unease and "anxiety" in the wake of the party's anti-Semitism scandal.
During an often heated exchange with BBC broadcaster Andrew Neil, Mr Corbyn was asked four times to say sorry after an intervention yesterday by Chief Rabbi Ephraim Mirvis said British Jews were "gripped by anxiety" over the prospect of a Jeremy Corbyn government.
Neil highlighted a number of cases where party members and councillors had been used anti-Semitic tropes and stereotypes, including Holocaust denial and Jewish bankers running the Israeli and world governments.
Last year Dundee Labour Councillor George McIrvine was officially warned by the party after sharing a post which made reference to the Rothschild banking dynasty.
In response to the outcome, Mr McIrvine said he had "learned his lesson" and apologised for sharing it. This incident did not feature on the interview.
Mr Corbyn said he had "developed a much stronger process" in tackling anti-Semitism in the party and called the Chief Rabbi's comments that he had not done enough to tackle anti-Semitism in the pary a "mendacious fiction".
Mr Corbyn said: "Anti Semitism didn't rise when I became leader, it is present in society. There were a small number of people sanctioned in the labour party about their anti-Semitic behaviour – as far as I am concerned one is one too many.
"We have also on the positive side recognised the need for education, education packs are available and also made it very clear in government we would support the holocaust education trust and understand how it came about and how the growth of the far right in Germany led to that."
"As a society we have to recognise any form of racism is divisive and dangerous. An attack on a Jewish woman in the street or a Muslim woman in the street is equally bad."
When asked about his neutral stance on any future Brexit vote, Mr Corbyn said he would be busy "running Government" and said the country had become "divided" over the issue.
Mr Corbyn also denied a significant part his income tax base would leave the country if he took power.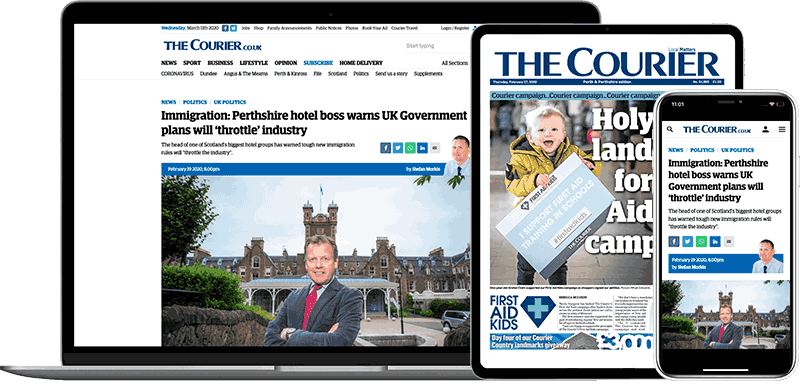 Help support quality local journalism … become a digital subscriber to The Courier
For as little as £5.99 a month you can access all of our content, including Premium articles.
Subscribe