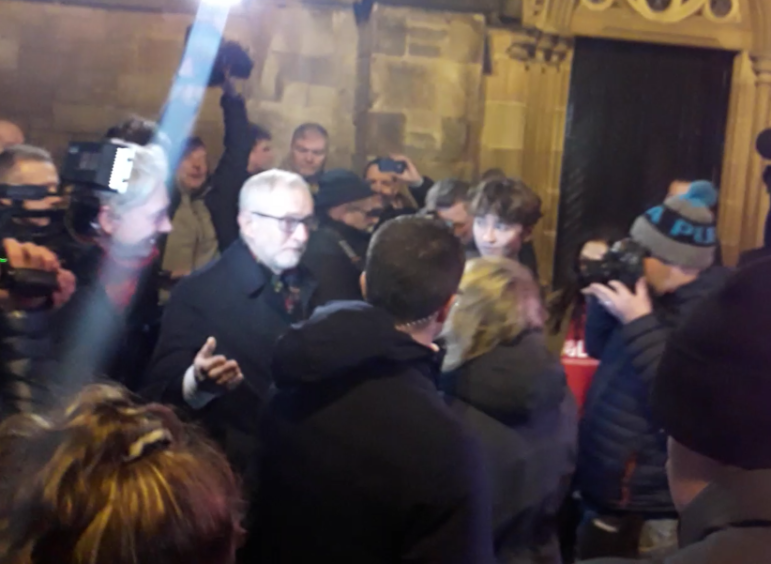 Labour leader Jeremy Corbyn spoke at a rally in Govan on Wednesday morning, as part of a 24-hour UK tour.
Addressing a crowd at around 8am, Mr Corbyn said there was only two choices to make to elect a government on Thursday – Labour or the Conservatives.
Mr Corbyn took no questions from the assembled media, some of whom had come from as far away as Norway and was escorted by a team of police and party members.
He had earlier accused "parts of the media" of attacking his party.
He promised the 150 or so gathered an early Christmas present if they voted Labour in the polling booth.
Talk of the SNP or parties other than the Tories was absent from his address, in which he promised to eradicate foodbanks.
He was introduced by Scottish Labour leader Richard Leonard, who said Labour would redistribute wealth throughout the country.
Mr Corbyn said: "Tomorrow people will have a choice. They can elect a government they can trust, a government which will eliminate child poverty across Britain, a government which will end the cruelty and injustice of Universal Credit.
"They can elect a government which will deal with issues on the world stage – climate change, which we all have to deal with by investing in a green industrial revolution.
"Our party has suffered  the most unbelievable levels of abuse from some of the media and the right in British politics.
"But I'll tell you this, our principles, ideas and determination are stronger than ever as a result.
"We do not bow down, we take that message out there across the country."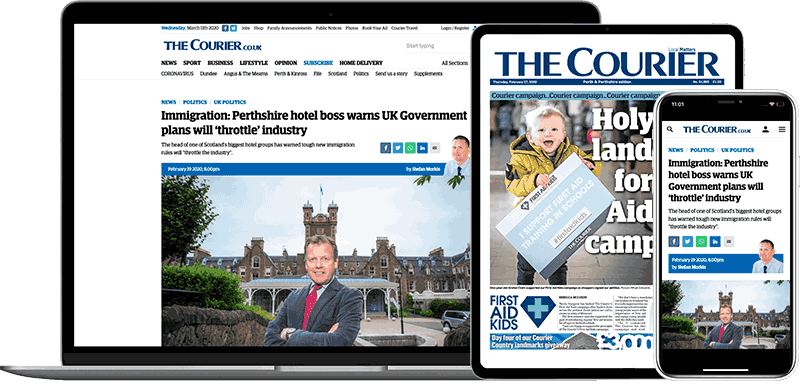 Help support quality local journalism … become a digital subscriber to The Courier
For as little as £5.99 a month you can access all of our content, including Premium articles.
Subscribe