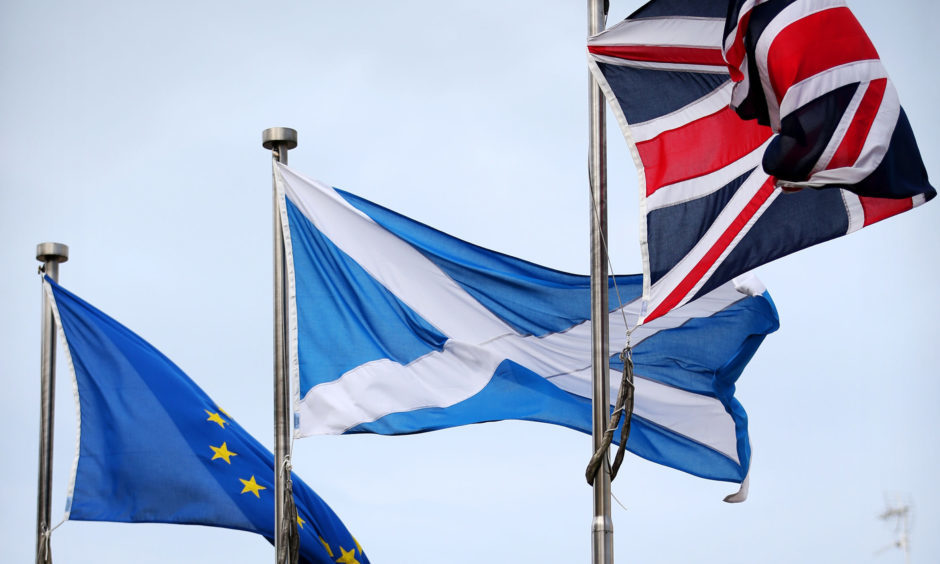 Nicola Sturgeon will unveil plans for the "democratic case" for a second referendum on Scottish independence, later this week.
The First Minister addressed the Scottish Parliament for the first time since the general election last week.
The SNP leader said her party had "won outright" the 2019 election in Scotland and any attempts to prevent a second referendum would be an "undesirable… democratic deficit".
"The election was comprehensively won in Scotland by the SNP. Indeed, you have to go as far back to the election of Ted Heath in 1970 – the year I was born – to find a party, which got a higher share of the vote across the UK as the SNP did in Scotland last week.
"That is, by any measure, a significant vote of confidence and I and my colleagues will work hard each and every day to repay the trust placed in us.
"It was also an endorsement of our election message that Scotland does not want a Boris Johnson government and we do not want to leave the EU.
"While opinions might differ on the substantive question of independence, we do want Scotland's future to be in Scotland's hands.
"By contrast while the Conservatives won a majority UK wide they were again heavily defeated in Scotland, having fought the election on the single issue of opposition to a second referendum.
"Seventy-four percent of votes cast in Scotland were either for parties which support remaining in the EU or a second EU referendum and 90% of seats were won by pro-EU or pro-second referendum parties. But regardless, we are set to be dragged out the EU against our will.
"The democratic deficit is not just undesirable…but it is also completely unsustainable.
"The kind of future desired by this country is different to that of the rest of the UK.
"That is why, later this week in line with repeated election mandates I will publish the detailed democratic case for the transfer of power to this parliament for an independence referendum which is beyond legal challenge.
"This parliament will also vote on the referendums bill, which puts in place the framework for a referendum. There are already some signs those opposed are now rethinking that position.
"I do not assume Scotland's right to choose will result in independence just as I do not assume everyone who voted SNP last week is ready to vote for independence.
"I recognise the work those of us who do support independence still have work to do to convince it is the best way forward for our country."
Following her statement, opposition leaders questioned the first minister on her statement.
Scottish Conservative leader Jackson Carlaw asked Ms Sturgeon to "engage" with the UK government on Brexit negotiations.
He said: "This election has confirmed the UK will be leaving the EU.
"The campaign to stop it failed. Brexit is no longer a what if but a reality for all.
"Will the first minister seek to engage constructively with the UK government, not on the basis to frustrate Brexit but acknowledge it will happen."
Ms Sturgeon responded by saying she had spent more than three years trying to engage with the UK government on Brexit, but it had been akin to her "banging her head off a brick wall."
Scottish Labour leader Richard Leonard said he would support the first minister in her opposition to Boris Johnson's government, adding he would join her in "George Square", but called on her to use the full powers of the Scottish parliament to protect the Scottish people.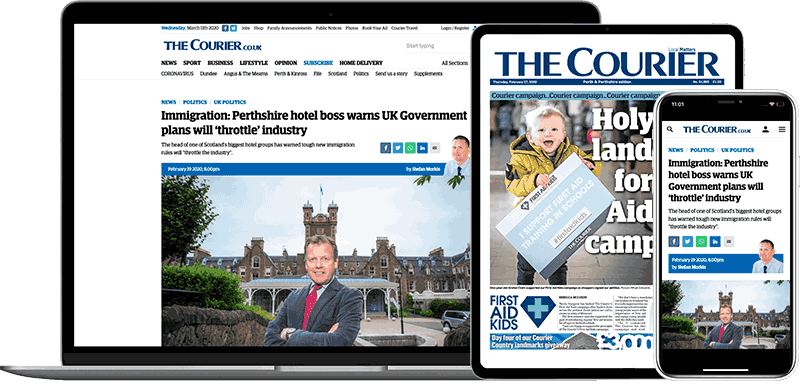 Help support quality local journalism … become a digital subscriber to The Courier
For as little as £5.99 a month you can access all of our content, including Premium articles.
Subscribe