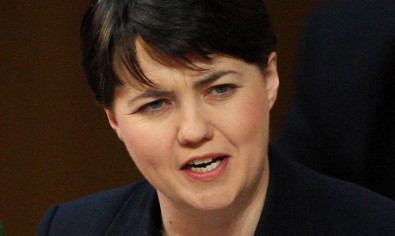 An official Scottish Conservative opposition would hold the SNP Government's "feet to the fire" in  a way that Labour failed to do, says Ruth Davidson.
The Tory leader in Scotland said Nicola Sturgeon's administration put its own independence ambitions ahead of the national interest and sought to quell discontent through "political control-freakery".
Ms Davidson is expected to tell party supporters in Perth: "We are going to provide the strong opposition that, up till now, the SNP hasn't had to cope with.
"We are going to finally hold this SNP government's feet to the fire.
"We can't just go back to the old parliament – with the same government, and the same opposition party – with the same faces, but fewer of them.
"What we offer is a new opposition party, with experienced faces replenished with new talent – on the up, and ready to serve."
Ms Davidson, whose party is closing in on Scottish Labour in the opinion polls to be Holyrood's official opposition, said the SNP had a habit of burying problems of national concern and bullying people into silence.
She added: "Scotland deserves better than this political control-freakery, it deserves better than a government which still puts its cause of independence first, it deserves better than the endless fake grievance and the spin over substance."
An SNP spokesman said: "What Ruth Davidson's tired, rehashed rhetoric can't hide is that her right-wing, regressive agenda remains badly out of step with modern Scotland – which is why her party continues to be rejected in election after election.
"This time last year, Ms Davidson led her party to its worst electoral defeat in 150 years after running a dismal, negative campaign – but rather than learning their lesson, it's clear that the Tories are wedded to the same relentless negativity as before."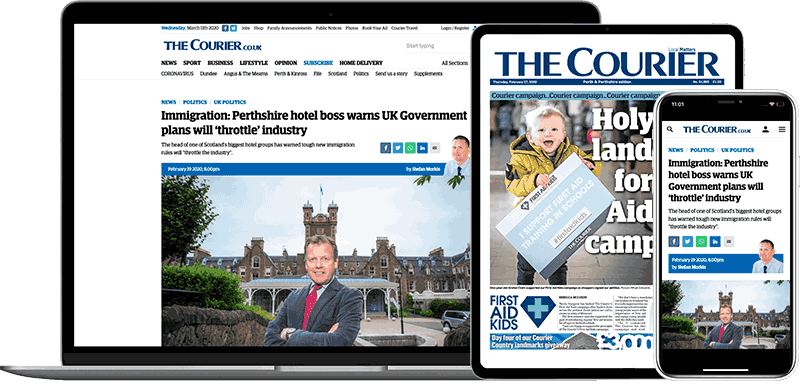 Help support quality local journalism … become a digital subscriber to The Courier
For as little as £5.99 a month you can access all of our content, including Premium articles.
Subscribe