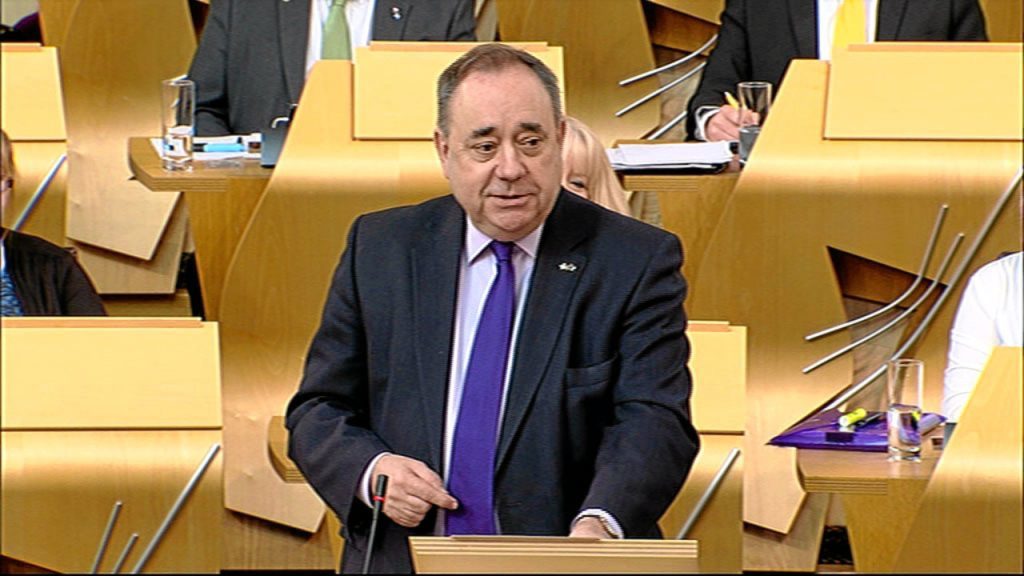 Alex Salmond is making a fresh plea for a Saltire emoji after it was snubbed again this month.
Scotland's national flag is still missing from the standard set of picture characters, which are often used in text messages to convey emotions.
Scots are expected to use the Union flag instead when texting – a proposition that does not sit well with nationalists.
The former First Minister told The Courier: "Last year, I wrote to both Apple and the Unicode Consortium, asking them to consider including the Saltire in their next update.
"However, I am disappointed that that once again Scotland has been left out, along with our neighbours in England and in also in Wales.
"Admittedly, they have half completed the job with the inclusion of our national animal, the unicorn, on the emoji list, but I am sure I speak for all Scottish users when I say that we would appreciate the ability to add St Andrew's Cross to our correspondence."
The SNP grandee said he will be writing to the consortium again to ask them to "consider Scotland and her Saltire in the next update" and added: "It is, after all, Scotland's emoji.
The latest snub comes despite Martinique, a French overseas region whose official flag is the Tricolore, having its unofficial ensign featured as an emoji.
Jeremy Burge, the founder of Emojipedia, a search engine for the picture characters, has called for the constituent parts of the UK to get their own flags.
But he says he is not confident it will happen anytime soon.
Mr Burge said: "Every internationally recognised country in the world has an emoji flag in the current set.
"While Scotland is part of the UK which has its own emoji flag, there are precedents where other countries have multiple flags available as emojis.
"For example Martinique is a region of France for which the official flag is the French flag, yet they also have a local emoji flag available."
He added: "I submitted a proposal to the Unicode Consortium to include the flags for England, Scotland, and Wales in a future update, and I'm hoping this might be enough to get these much needed flags onto our emoji keyboards."
He said apps, such as the Scotsmoji one developed by a Glasgow student, can fill a gap where official emojis do not exist.
But he said that was more like sending clip-art pictures and the "real solution for Scots would be to have their own flag emoji approved".
The Unicode Consortium agrees a standardised range of emoji characters, which are recognised by mobile phones, tablets and computers regardless of the manufacturer.
A new batch of 72 emojis under Unicode 9 will be released on June 21 to bring the total number to 1,673. The pictographs are probably best known for conveying emotions through colourful faces.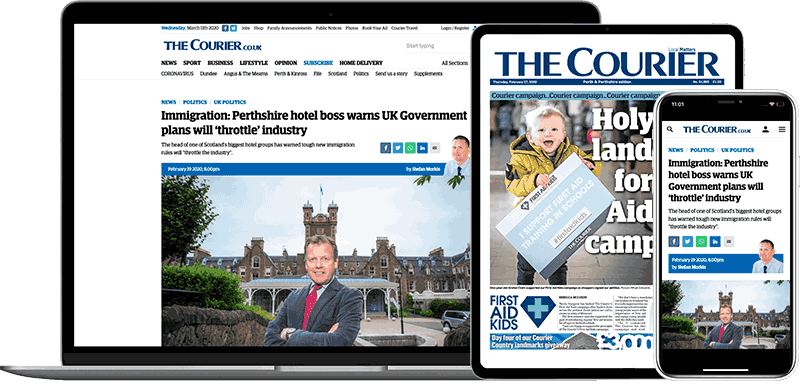 Help support quality local journalism … become a digital subscriber to The Courier
For as little as £5.99 a month you can access all of our content, including Premium articles.
Subscribe