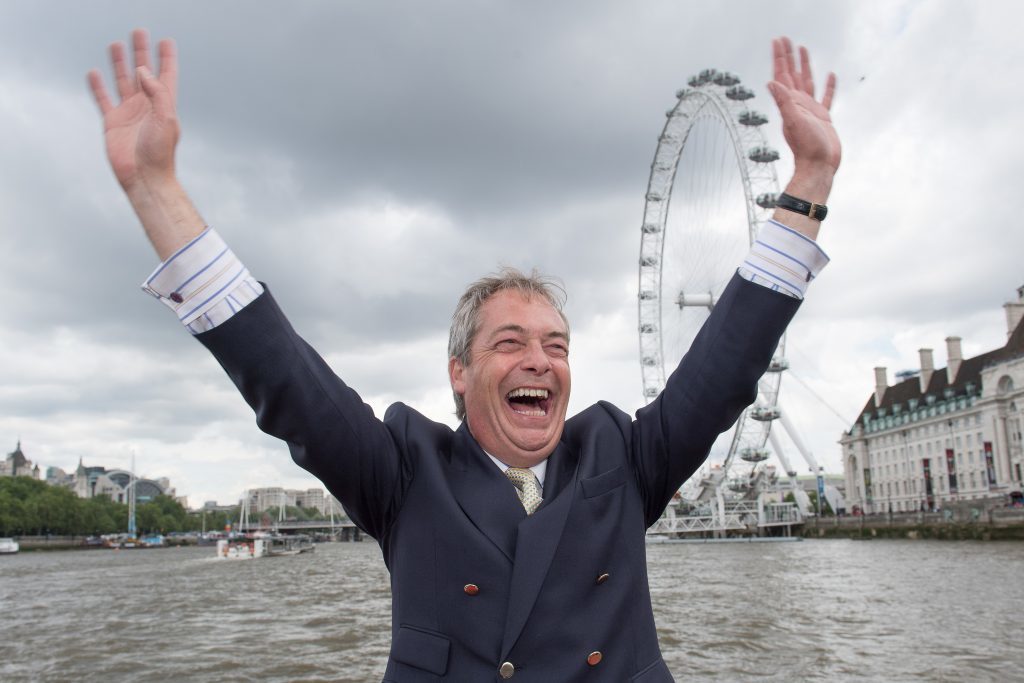 With more than half of results announced in the EU referendum, Nigel Farage declared "let June 23 go down in our history as our independence day".
The UKIP leader said he was "daring to dream" of victory as, at around 4am, Leave established a lead of several hundred thousand votes.
Sterling plunged on overnight markets as traders responded to growing expectations that the UK may have voted to quit the European Union after 43 years.
Shadow chancellor John McDonnell said the Bank of England may have to intervene to shore up the currency, which lost 3% within moments of the first result showing a strong result for Leave in Sunderland and fell as much as 6.5% against the euro.
And Conservative backbencher Jacob Rees-Mogg said a general election in the autumn was "not impossible" as questions grew about the sustainability of David Cameron's position as Prime Minister if voters reject his passionately-expressed advice to stick with the EU.
Strong performances for Leave in the English shires, Wales and north-eastern places like Sunderland, Middlesbrough and Hartlepool were countered by emphatic majorities in London for Remain, which also picked up large swathes of Scotland and Northern Ireland.
The Remain side was undermined by poor results in many of Labour's traditional strongholds in the North, including Sheffield, where Mr Farage hailed a narrow victory for Leave as "amazing".
The Ukip leader won ecstatic applause from Leave supporters as he told them at 4am: "I now dare to dream that the dawn is coming up on an independent United Kingdom."