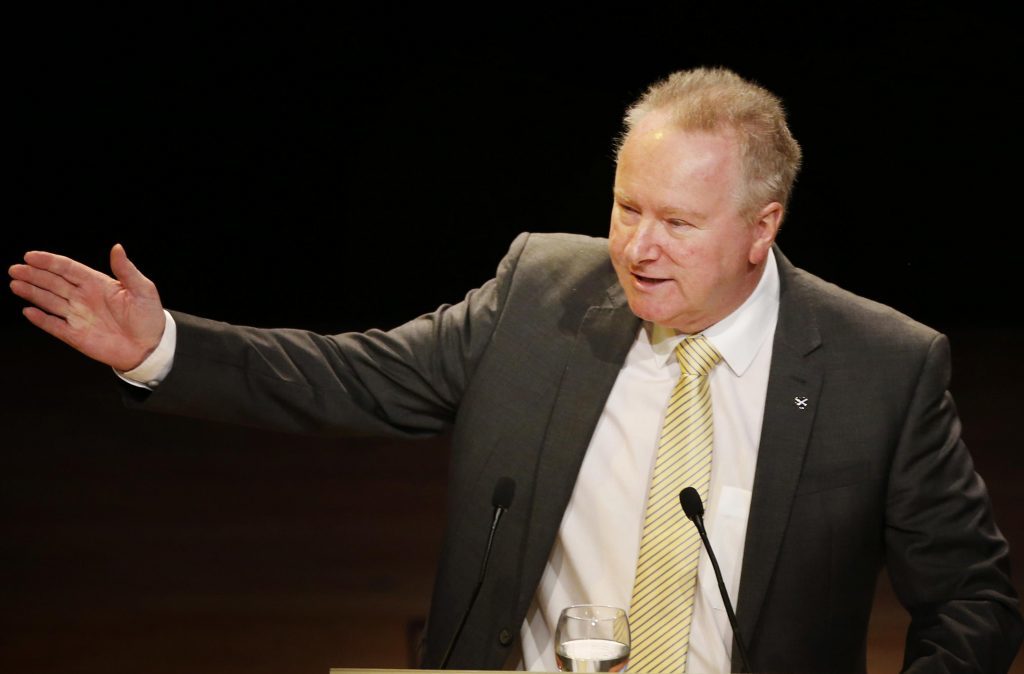 Nicola Sturgeon is facing calls to rule-out a second independence referendum after a former SNP cabinet secretary suggested the First Minister should instead focus on making the best of Brexit.
Alex Neil said the vote to leave the EU provided Scotland with a "golden opportunity" to gain more powers, which should be the priority ahead of a push for full constitutional change in the 2020s.
The first minister has suggested a second vote on independence is "highly likely" in wake of the June's Brexit vote, which saw England and Wales vote to leave but Scotland vote to remain.
Other SNP figures, including former First Minister Alex Salmond, have predicted another referendum by 2018.
Mr Neil's intervention has led to calls for Ms Sturgeon to "bring an end to the damaging uncertainty and rule out another independence" vote.
Writing for a newspaper, he said: "Rather than wait until (PM Theresa) Mrs May eventually gets her act together, the Scottish Government should immediately publish its list of Scottish demands for the Brexit negotiations."
The Airdrie and Shotts MSP argued that current areas of EU control should be devolved to Holyrood along with their funding, estimated to be worth around £800million.
He added: "With this money, post-Brexit, the Scottish Government could continue to finance all the projects currently supported by the EU in Scotland to the same level of funding as at present, and still have another £800 million or so a year left over to invest as we choose.
"The accumulation of all these new powers and finances would bring about neo-independence for Scotland, creating the ideal platform for advancing to full sovereignty for the Scottish people in the early 2020s."
But Scottish Liberal Democrat leader Willie Rennie said Mr Neil's comments showed Ms Sturgeon should rule out a second independence referendum.
He said: "Alex Neil's wants to slam on the brakes to prevent a rushed referendum because he knows that people in Scotland don't want a referendum and don't want independence.
"The SNP are all over the place on what to do which is why Nicola Sturgeon needs to bring an end to this damaging uncertainty and rule out another independence referendum."
An SNP spokesman said: "The first minister has repeatedly made clear that the Scottish Government is exploring all possible avenues to protect Scotland's place in Europe, in line with the overwhelming vote to remain – and those options must include independence if it becomes clear it is the best or only way of doing so."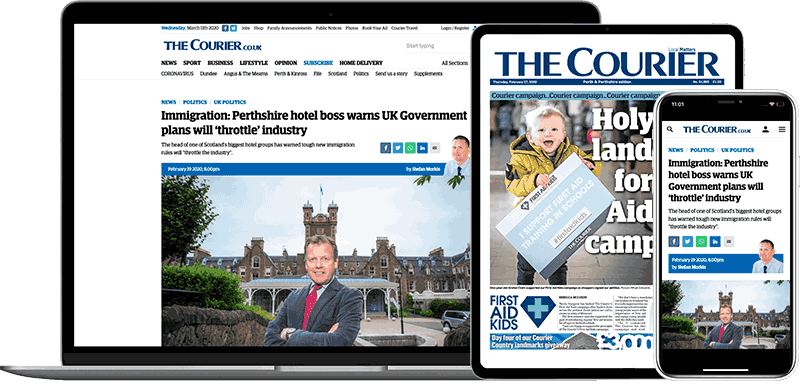 Help support quality local journalism … become a digital subscriber to The Courier
For as little as £5.99 a month you can access all of our content, including Premium articles.
Subscribe