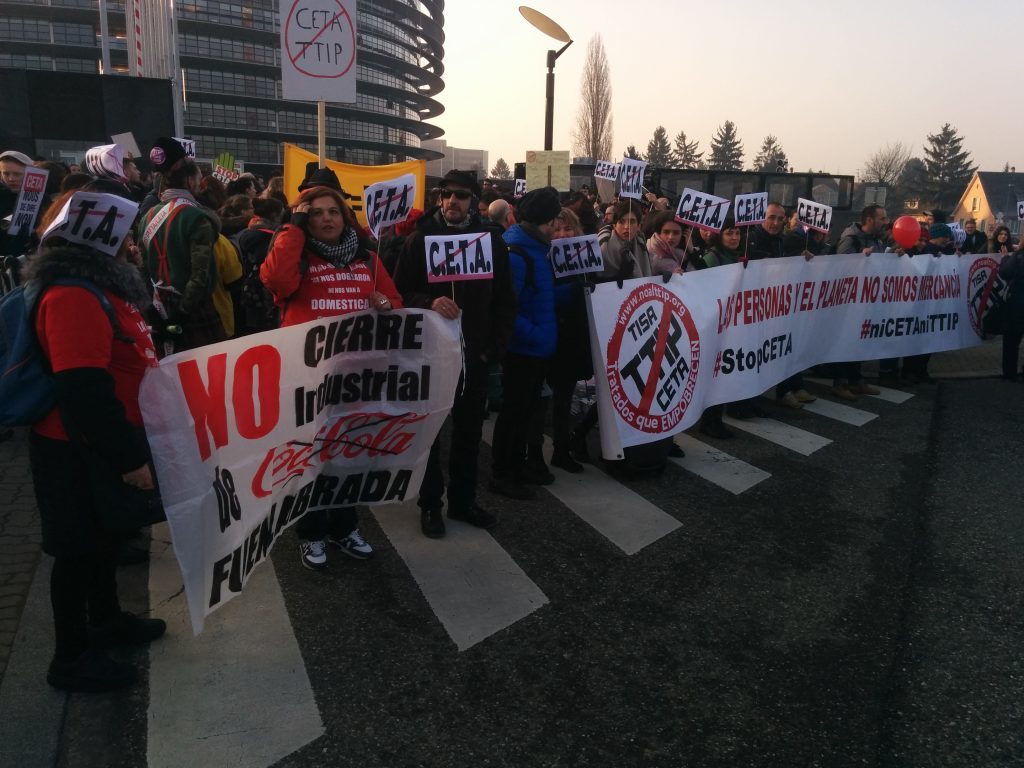 A free trade deal widely seen as the model for how post-Brexit Britain will do business has been passed by MEPs.
Protesters tried to barricade the entrance of the European Parliament in Strasbourg by sitting down to form a human chain ahead of the vote on the Comprehensive Economic and Trade Agreement with Canda.
They were removed by riot police and CETA was approved by 408 votes to 254, with 33 abstentions. SNP MEPs voted against the agreement whilst Scottish Labour and Conservative politicians in Europe backed it.
David Coburn, the only elected Ukip representative north of the border, did not vote. He said he had "another matter to attend to" and is understood to be in Stoke campaigning for the upcoming by-election.
Critics say the deal will lead to a race to the bottom in labour and environmental standards and allow multinational corporations to dictate public policy.
It has also been claimed that the likes of Arbroath smokies, Scottish salmon, and Scotch beef and lamb could be threatened by a wave of cheap Canadian fakes.
Supporters argue the right to regulate is enshrined in the treaty and CETA has replaced closed arbitration panels with transparent and independent courts to settle disputes.
David Martin, the Labour MEP for Scotland, said: "CETA is a progressive agreement for Europe and for the UK."
Mr Martin added that MEPs have fought to safeguard "our high standards, public services, workers' rights and global environmental protection".
It has been reported that Liam Fox, the international trade secretary, visited his Canadian counterpart in Montreal where they agreed CETA would provide a platform for any bespoke UK deal after the country leaves the EU.
The SNP's Alyn Smith said he and colleague Ian Hudghton were in favour of a deal but believed their concerns about this agreement had not been adequately addressed.
He added: "It goes without saying that Canada and Scotland have a close relationship, so our decision today has been finely balanced and in many ways we regret that we are in this position."
Parts of the deal will come into force immediately, eight years after negotiations began, but full implementation needs clearance by more than three dozen national and regional parliaments, which prove problematic.
Opposition in the Belgian region of Wallonia threatened to kill the deal last year.
Paul Robison, chair of Trade Justice Dundee, said: "The danger is not that Canada can send fake products to the UK, but that our products will find no market in Canada because Canadian 'copies' will fill the market, at a lower price, since they won't have to meet standards or be shipped across the Atlantic."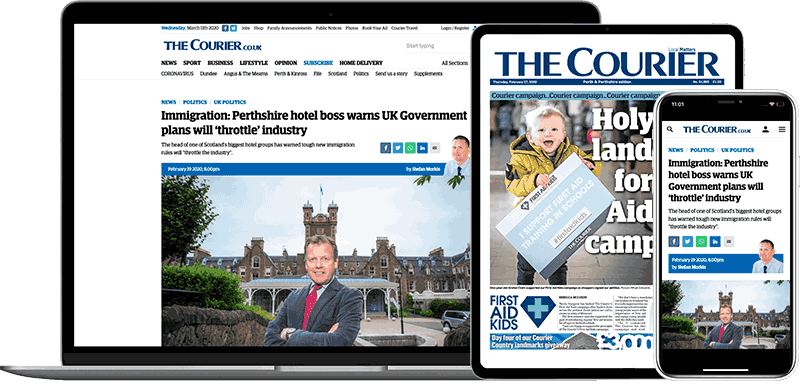 Help support quality local journalism … become a digital subscriber to The Courier
For as little as £5.99 a month you can access all of our content, including Premium articles.
Subscribe