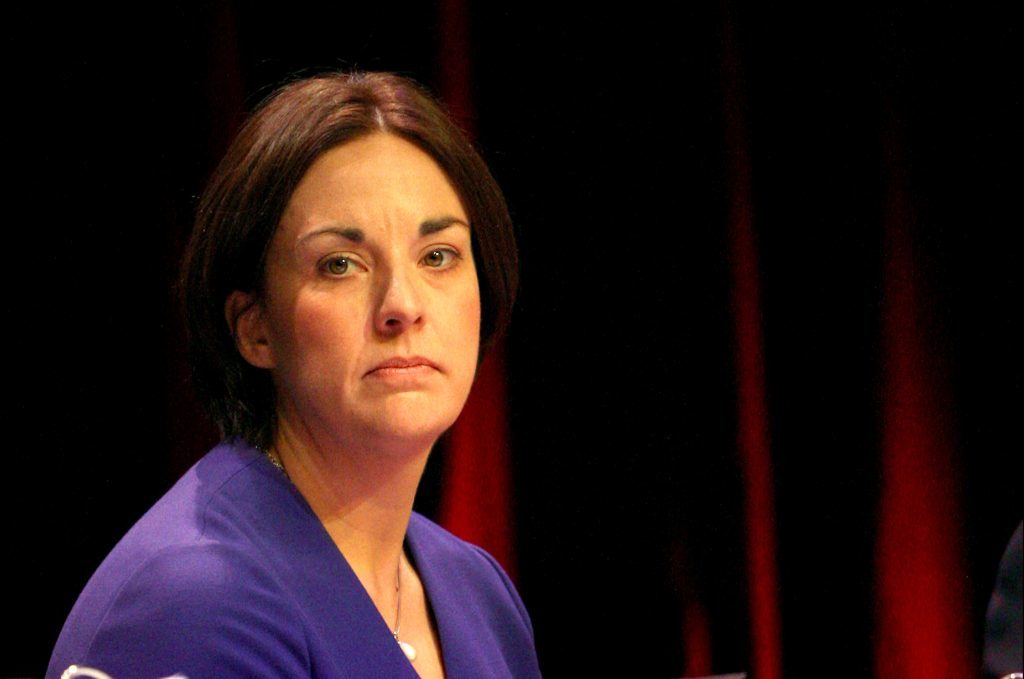 Kezia Dugdale has sensationally quit as Scottish Labour leader, The Courier has learned.
The Lothians MSP is understood to be citing the pressures of leadership and wanting to enjoy her life outside the spotlight for her sudden departure.
Her resignation triggers an ideological battle for the party, with a pro-Jeremy Corbyn candidate likely to face off against a centrist rival in a leadership contest.
In a resignation letter seen by The Courier, Ms Dugdale said: "Emerging from the challenging times following the 2014 referendum, and the 2015 UK election, we now have a solid platform on which to build towards success, and government.
"I have given the task of achieving this all that I have.
"But with nearly four years now until the next Scottish Parliament elections, I am convinced that the party needs a new leader with fresh energy, drive and a new mandate to take the party into that contest."
Neil Findlay, the left-wing Labour MSP who is seen as Mr Corbyn's man in Scotland, will be hotly tipped as a contender. He lost to centrist Jim Murphy in 2015.
Potential opponents include Anas Sarwar, who is the party's health spokesman, and Jackie Baillie, their economy spokeswoman, who has sat in Holyrood since 1999.
Ms Dugdale, who entered Holyrood in 2011, enjoyed a meteoric rise in the party becoming deputy leader under Mr Murphy before securing the top job in 2015.
The shock news comes on the back Scottish Labour exceeding expectations by increasing their seat tally from one to seven in June's general election.
It also follows the revelation last month that she was in a relationship with SNP MSP Jenny Gilruth, who represents Mid Fife and Glenrothes.
Her resignation letter refers to her late friend Gordon Aikman, who she said "taught me how precious and short life was and never to waste a moment".
A Scottish Labour source: "This is both a disappointment and a blow.
Kezia could have been a radical and transformative Labour first minister.
"We currently have an SNP government that is obsessed with separation and has allowed our public services to rot while it focuses on sowing division.
"The tragedy is Kezia always understood those problems that exist in Scotland. With our new leader, we will find those solutions and deliver a government that works."
But one Scottish Labour insider said now is the time for Ms Baillie to "get the recognition she deserves".
A majority of Scottish Labour members backed centrist Owen Smith in the 2016 leadership challenge against Jeremy Corbyn for the UK leadership.
But the general election result will embolden those on the left of the party, who attributed gains to Mr Corbyn's appeal on the campaign trail.
Centrists say the Scottish Labour challenge to Tory austerity and SNP agitation for independence were the key factors in their success.
Ms Dugdale remains as the Lothians MSP for Labour.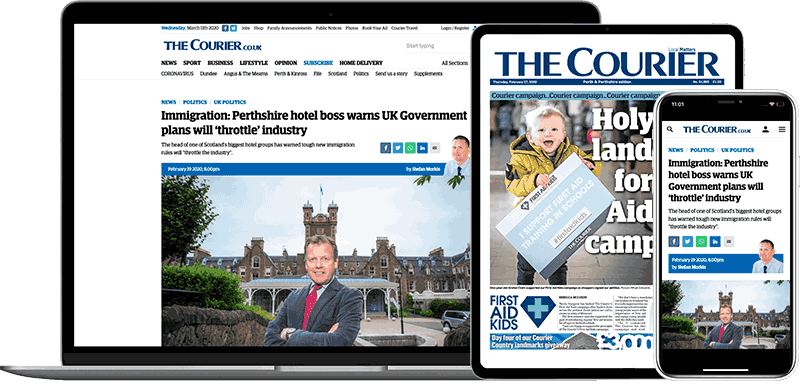 Help support quality local journalism … become a digital subscriber to The Courier
For as little as £5.99 a month you can access all of our content, including Premium articles.
Subscribe