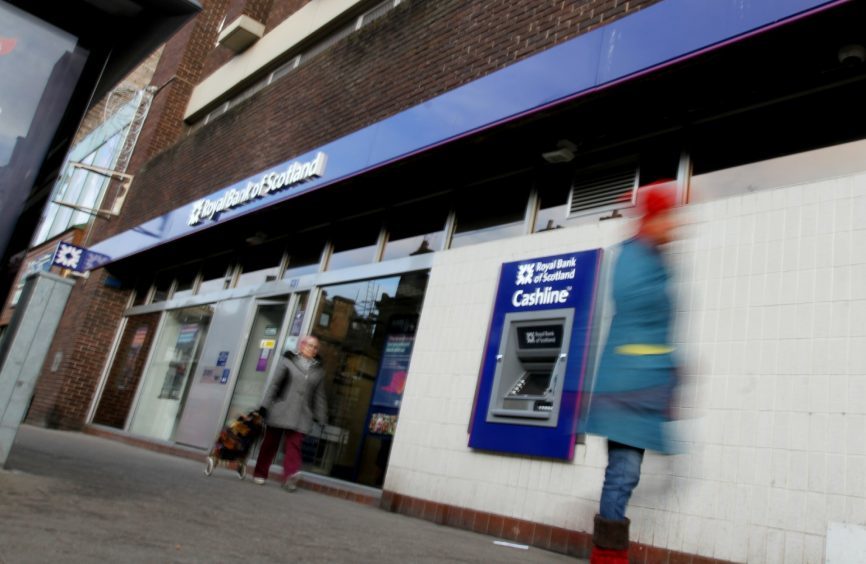 Hopes were raised over the weekend for closure-threatened branches of RBS.
Communities across Scotland are fighting to stop a promised programme of closures, blamed by the bank on changing customer habits.
Banks in Aberfeldy, Pitlochry, Kinross, Dunblane, Comrie, Montrose, Dundee (Stobswell) and Perth (South Street) are among 62 set to be axed.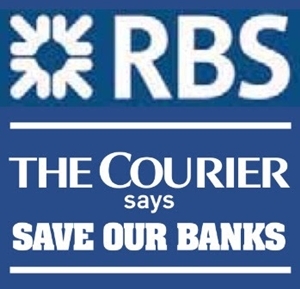 But the leader of the SNP at Westminster revealed he expects a "positive" outcome after talks with RBS officials.
Ian Blackford said "good progress" had been made in discussions but faced a backlash from opposition party members
Mr Blackford, MP for Ross, Skye and Lochaber, told the BBC's Sunday Politics Scotland programme he was "pleased to say that good progress has been made and I expect a positive announcement" after a number of meetings.
He said: "I have been encouraged by the positive nature of the talks that we have been having.
"These talks are ongoing but I hope that we are very close to a resolution that can give some hope to a number of communities that Royal Bank of Scotland branches can remain open.
"We have had very positive engagement."
He added: "I know that others have been involved as well – for example the Scottish (affairs) select committee.
"We are at the stage that in principle that we recognise that something has to be done in order to keep a number of bank branches open, but I want to wait until we are in a position that a formal announcement can be made."
He also said he had by-passed Prime Minister Theresa May for the talks, after she said she could not intervene in a "commercial matter" for the bank.
He accused the Conservatives of "letting Scotland down by failing to lift a finger to save these vital local banks from closure".
Conservative MP Colin Clark, whose Gordon constituency is set to lose several RBS branches, accused Mr Blackford of "undermining" the work of the all-party Scottish affairs select committee.
He said: "It would appear that Ian Blackford is trying the take the headlines for this, whilst that committee has taken the lead on it.
"It is a bit of a reflection on Ian Blackford's security of his leadership."
Shadow Secretary of State for Scotland, Lesley Laird, said she was "astounded" by Mr Blackford's actions.
She said: "There should be no back room deals done with RBS and I hope that is not precisely what Pete Wishart, who is chair of the committee, and Ian Blackford are doing.
"The committee is in the process of trying to bring RBS Chief Executive Ross McEwan to appear before it – which so far he has refused to do.
"The integrity of the select committee should not be undermined and if RBS is rethinking its position on closures then Ross McEwan should come before the select committee and explain that, openly and transparently in the proper democratic fashion."
An HM Treasury spokeswoman said: "The decision to open and close branches is a commercial decision taken by the management team of each bank.
"The government does not intervene in these decisions. But we understand the impact that closures can have on communities and people's jobs.
"Banks must now give customers as much notice as possible when a branch is closing, and ensure they are made aware of the options they have locally to continue to access banking services."
The bank declined to comment on Mr Blackford's position.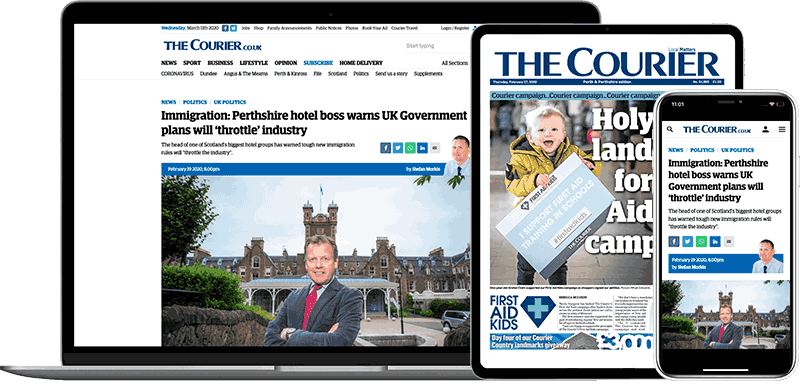 Help support quality local journalism … become a digital subscriber to The Courier
For as little as £5.99 a month you can access all of our content, including Premium articles.
Subscribe