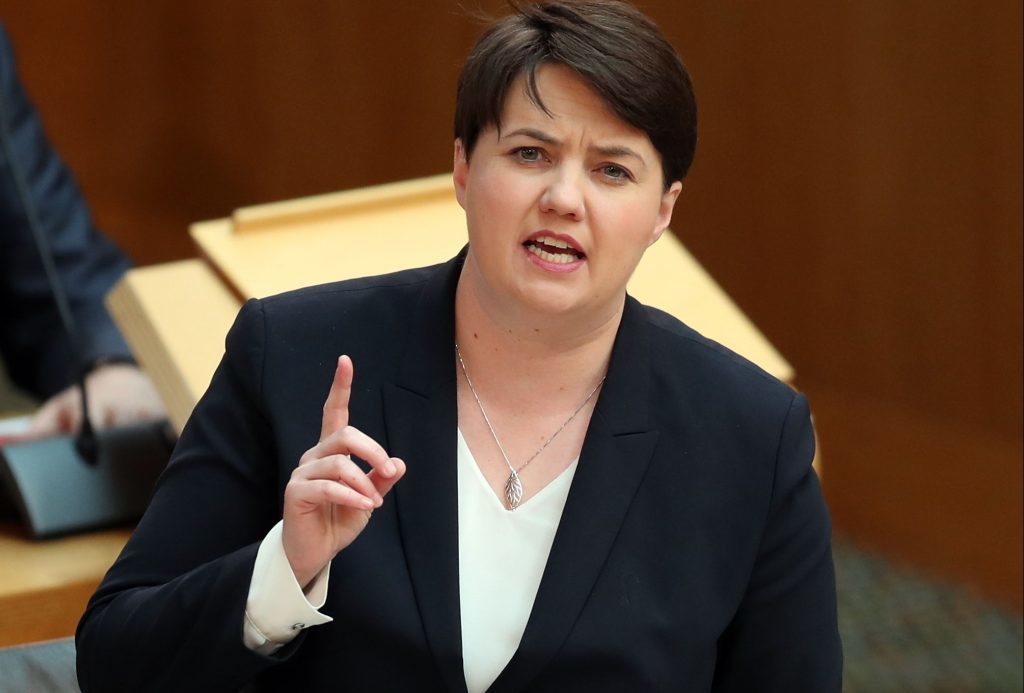 Half a million pensioners will be forced to seek private healthcare or miss out on an enhanced flu jab because of a national shortage, MSPs have been told.
Ruth Davidson said the NHS in Scotland had begun ordering vaccines for this winter's flu immunisation campaign in the autumn of 2017, before a key expert group published its advice.
When the Joint Committee on Vaccination and Immunisation (JCVI) met in November last year, it recommended the new enhanced aTIV flu vaccine should be given to all those aged over 65, the Scottish Conservative leader told Holyrood during First Minister's Questions.
But she said: "By that point NHS Scotland had already placed its order for a different product."
Ms Davidson stressed the importance of the vaccine after a "dramatic rise" in flu deaths.
The virus killed 331 people in the first three months of 2018 – an increase of 360% from the 72 deaths that were recorded in the first quarter last year.
First Minister Nicola Sturgeon accused Ms Davidson of scaremongering during the Holyrood encounter.
The enhanced vaccine is being offered free to all those aged 75 and over in Scotland, but Ms Davidson voiced concern that meant 500,000 people aged between 65 and 74 may not have enough protection as a result.
She pressed Nicola Sturgeon on the issue at First Minister's Questions at Holyrood, demanding: "If Boots can get enough supplies, why can't NHS Scotland?"
Ms Sturgeon told her: "The vaccine offered to 65 to 74-year-olds this winter still provides full flu protection. I think that is an important point of assurance to make to all people across the country."
People aged 75 and above are being "prioritised" for the enhanced vaccine based on the advice of the expert JCVI, she added.
The SNP leader went on to claim the system in Scotland, where vaccine supplies are bought in centrally by the NHS, is "considerably better" than south of the border, where GP practices are left to purchase their own stocks.
And she said the new vaccine is manufactured by a single supplier who had to significantly ramp up production for the whole of the UK.
But Ms Davidson said: "Last week the manufacturer of the new drug confirmed sufficient supply of flu vaccine for this season, and they stated the only customers that were missing out are those who ordered late."