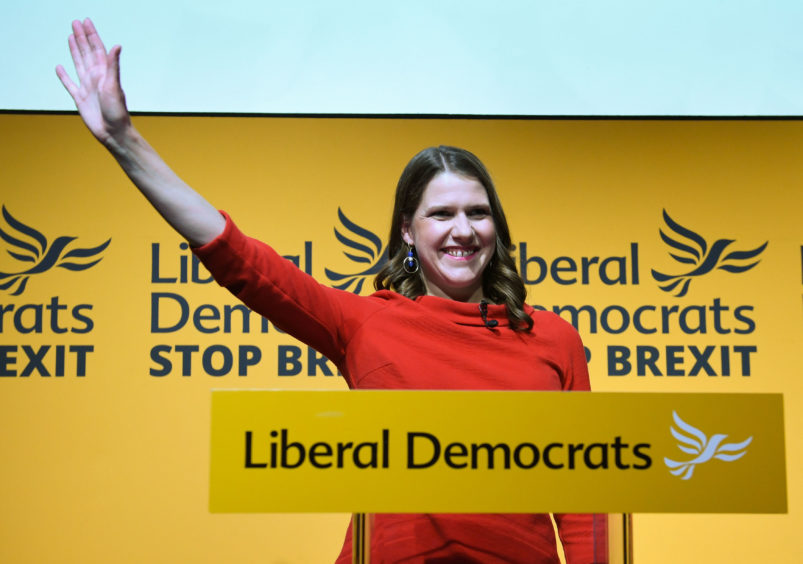 The Liberal Democrats have said they would be "ready to work" with the SNP to stop a no-deal Brexit.
Leader Jo Swinson's comments come as the SNP leader at Westminster, Ian Blackford, wrote to her, Labour's Jeremy Corbyn, Plaid Cymru's Liz Saville Roberts, Caroline Lucas from the Greens and Anna Soubry from the Independent Group for Change, asking them to unite in stopping the "unmitigated damage" of an October 31 Brexit.
Ms Swinson said the party was "ready" to work with "like-minded people" to stop the UK from leaving the EU.
She said: "The prime minister is shamefully playing with the future of British families, businesses and consumers by keeping a chaotic no-deal Brexit on the table.
"The success of the Liberal Democrats in Brecon and Radnorshire this week was a clear rejection of no-deal.
"It is clear the Tories are out of touch and have no mandate.
"We can stop the UK crashing out of the EU if like-minded people work together. The Liberal Democrats have already reached out to other parties and are ready to do so.
"Ultimately, we can end all the uncertainties with a People's Vote and the option to stay in the EU."
Mr Blackford said: "We know that any Brexit – particularly a no-deal Brexit – will cause unmitigated damage to our economy and people's living standards.
"Time and time again economic analysis has shown that Brexit will be devastating for businesses and public services.
"The evidence has shown the economic madness of Brexit.
"This cannot go on. I have written to the Westminster party leaders calling for a cross-party summit over summer recess to prevent the prime minister destroying the livelihoods of citizens across the UK, and move forward with efforts to take no-deal off the table."
Former attorney general and Consevative MP Dominic Grieve said MPs could bring down the government to prevent such a departure.
A UK Government spokeswoman said: "The UK will be leaving the EU on October 31, delivering on the vote of the British people.
"In doing so we will open up new opportunities for citizens and businesses across the whole of the UK.
"We would prefer to negotiate a deal and we've been clear that the anti-democratic backstop must be abolished.
"The government's priority is to ensure we are ready to leave on October 31 and the Treasury are making all necessary funds available for this work."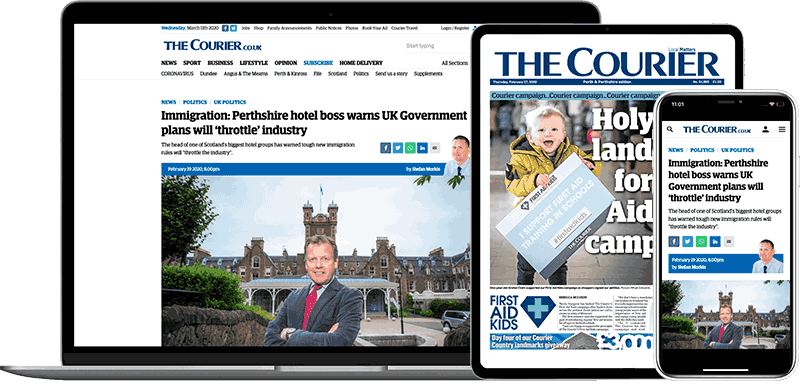 Help support quality local journalism … become a digital subscriber to The Courier
For as little as £5.99 a month you can access all of our content, including Premium articles.
Subscribe