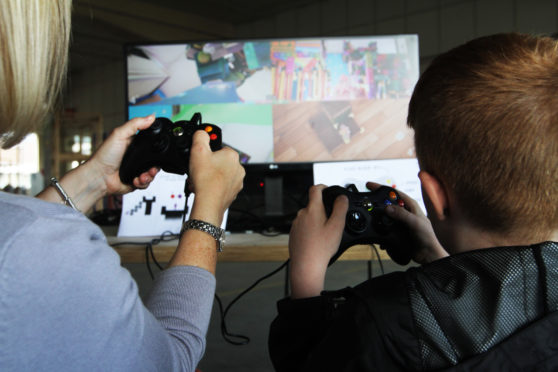 Fears have been raised by leading figures from Scotland's computer games companies about the impact changes to immigration could have on the industry.
At a round-table event at Abertay University yesterday, bosses from Dundee-based games design companies including Biome Collective and Ninja Kiwi met migration minister Ben Macpherson.
The Edinburgh MSP was told the number of people applying for jobs in the city and nationally was falling, with industry leaders saying Brexit was one of the main causes.
Mr Macpherson said figures showed students were continuing to come to Dundee to study games design but there were increasing difficulties in retaining them in the city and nationally.
Scotland's computer games sector employs 1,285 people, generates just short of £100 million and recruits a significant number of employees from the EU.
The minister said one of the ways the Scottish Government was attempting to reverse the fall in staff was a proposal to devolve migration and visa powers to Scotland, essentially allowing an additional route for EU citizens to move to the country.
He said: "I met with industry leaders from the computer games industry at Abertay about their concerns regarding Brexit and the end of freedom of movement and the effects it will have on them.
"They now report there has been a drop in the number of applications because of the Brexit process and the uncertainty surrounding it.
"Businesses are concerned about the number of people leaving and a lack of applications for vacancies, this is making it harder for them to satisfy their projects. It is having a big impact on how they can continue to grow and attract the best talent possible, so they can continue to hold that world-leading reputation."
He said the prospect of a tailored migration solution for Scotland was becoming more attractive to businesses which felt let down by the homogeneous nature of the UK immigration system.
"People applying would need to work and live in Scotland and we can do that through residency checks," he said.
"It would allow us to be more open and more attractive. This would make a difference to the computer games sector and other industries to allow them to recruit the people they need in this challenging environment."