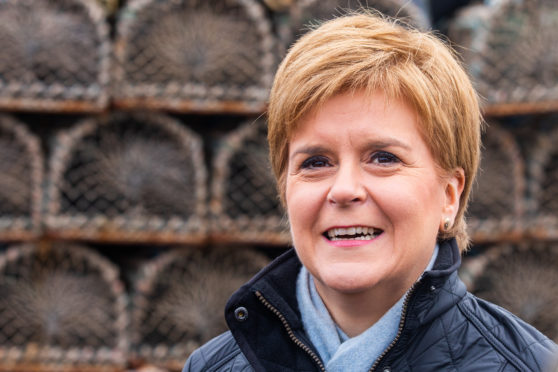 As any good drum teacher will tell you, timing is everything.
For some, the timing surrounding yesterday's hearing will be beneficial to their political interests while others will see it as disastrous.
First Minister Nicola Sturgeon does not believe the trial of a former party grandee – or the most successful and recognisable male leader in the party's history, to be matter of fact – will have any impact on results come December 12, but even she cannot surely believe that to be the case.
Nicola Sturgeon does not think Alex Salmond court case will have impact on general election
The SNP are a well-oiled, slick machine, where dissension in the ranks is not only rarely acknowledged, but quickly made to disappear.
Just ask one-time depute leader also-ran Christopher McEleny. He was in the running to become second-in-command in the party, but a few publicly shared off-message opinions since then saw him pretty much called out and booed at the party's Aberdeen conference in October – if not by name, by "plan B" policy push at the very least.
So to say the SNP will not be expecting the trial to have an impact beggars belief.
IN FULL: Alex Salmond denies rape, two indecent assaults and 11 sexual assaults
SNP advisers and officers, to borrow a phrase from earlier, rarely miss a beat – especially as loud and as serious as the one being marked out on the Royal Mile yesterday morning.
It would do well for those looking to exploit the trial to remember there are alleged victims at the heart of it who deserve to have their claims listened to and anonymity respected.
To take advantage of their situation would be undemocratic, and unbecoming of anyone who claims to respect the rule of law.
So what must be at the forefront of the mind of every journalist covering the trial, every politician planning their next move and every member of the public with a social media account and gossip they think it would be a good idea to share – justice has to be served, in its entirety and to the letter.