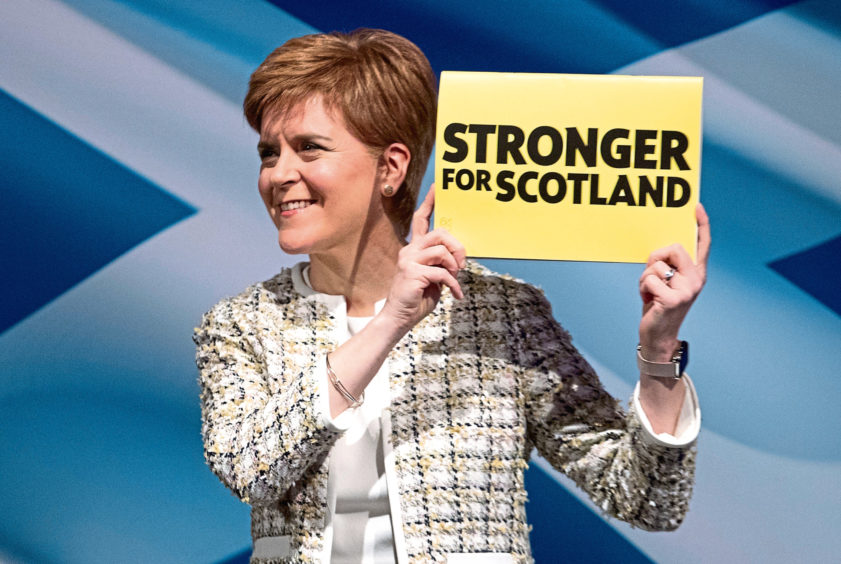 Nicola Sturgeon yesterday insisted she must "reflect the views of the majority" by stopping Brexit – despite pushing ahead with controversial plans for a rerun of the independence referendum next year.
Launching the SNP manifesto in Glasgow, the first minister put reversing the result of both recent constitutional votes at the heart of her agenda.
The manifesto pledges MPs will call for the devolution of the Misuse of Drugs Act, in order for "effective public health measures" to be implemented.
The SNP announced in October it would decriminalise possession of illicit substances.
In Scotland last year 1,187 people died from drug harm, 66 of those in Dundee.
Calls will also be made for the UK Government to match the £30 million investment into the Michelin Scotland Innovation Parc – which will open once the Dundee-based tyre factory ceases production later next year.
Ms Sturgeon said: "In an independent Scotland we will always get the governments we vote for. The NHS will always be protected from a Tory-Trump trade deal. Decisions about taxation and social security will be made by the Scottish Parliament. We will have a migration policy tailored to Scotland's needs."
When asked about the 1.01 million Scots who voted in favour of Brexit and how she respects their vote, the SNP leader said: "I as first minister I cannot ignore the fact a very clear majority voted to remain in the EU. I have a duty to reflect and represent that desire of the people of Scotland not to be taken out of the EU against our will."
Ms Sturgeon said she would rather not have to prop up Jeremy Corbyn as prime minister.
Scottish Conservative leader Jackson Carlaw said: "Nicola Sturgeon has confirmed every vote she wins in this election she'll take as a mandate for another independence referendum."
"Every vote for Scottish Labour is a vote that will grant her one.
"It could not be clearer therefore that every voter who wants to stop Nicola Sturgeon taking us back to another referendum, perhaps within a year, needs to lend their vote to the Scottish Conservatives."
pamalik@thecourier.co.uk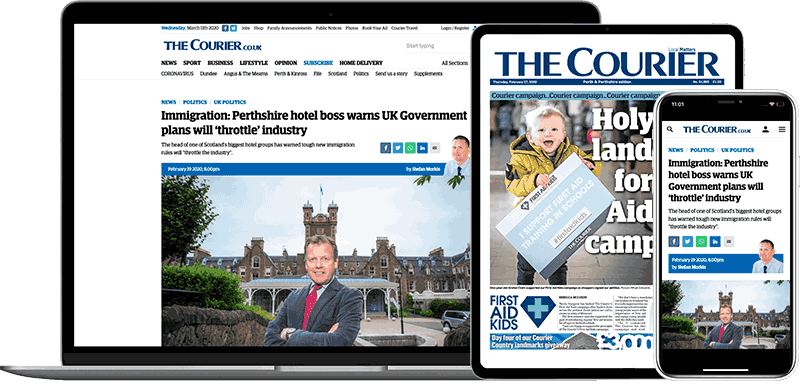 Help support quality local journalism … become a digital subscriber to The Courier
For as little as £5.99 a month you can access all of our content, including Premium articles.
Subscribe