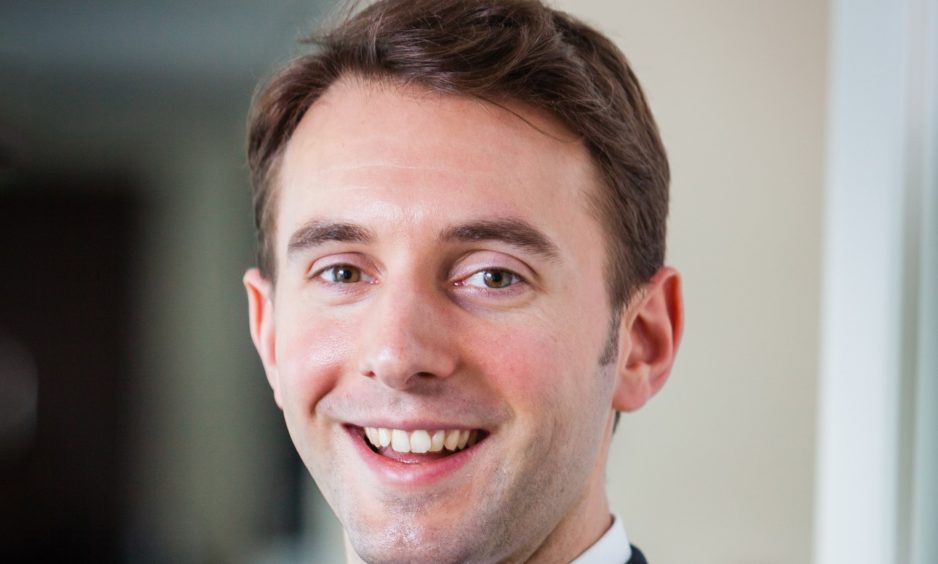 There was no barney at Dunbarney Church in Bridge of Earn.
However, election hopefuls battling it out for the Ochil and South Perthshire seat in next week's general election did come to verbal blows over Universal Credit on Wednesday night.
Candidates from the Conservatives, SNP, Labour and a substitute Liberal Democrat vying for the seat answered questions submitted to minister Rev Allan Wilson by parishioners.
Brexit, the environment, the economy and political ethics were all on the agenda, but it was comments made on how the welfare arrangements are administered which sparked some of the most heated public comments from the audience.
Labour hopeful Lorna Robertson suggested the most common reason people turn to foodbanks is due to Universal Credit.
She said: "The five-week wait to get money is absolutely barbaric.
"How can you say to someone they will have no money for five weeks – it's disgusting."
However, Conservative incumbent Luke Graham claimed nobody needs to wait as long as five weeks to receive their first payment.
This comment was disputed by other candidates on the panel.
Mr Graham said: "When I came in, Universal Credit was just rolling out in our constituency, in Clackmannanshire first and then Perth and Kinross.
"I set up an action group in Clackmannanshire bringing together the foodbank, housing association, council and DWP to try and understand the problems people were facing and address them.
"That's starting to work and nationally, that's changed the policy so no one now has to wait five weeks to get their Universal Credit payment – they can get them the same day."
The issue was pushed further by members of the public, who claimed only loans would be available immediately, potentially worsening the recipient's financial situation.
Mr Graham later explained that applicants do get the money paid in advance, which was met by jeers.
"When I got in, people couldn't get access to their money straight away," he later added.
"They can now, but it is in advance.
"What we got changed was that it used to have to be paid back in a much tighter time scale. We got it changed so it's a much longer time scale."
Mr Graham explained he had turned down government positions during his previous tenure as MP to be able to continue representing the region as best he could.
Brexit also dominated the agenda, something SNP candidate John Nicolson and stand-in Liberal Democrat speaker George Hayton said they would attempt to stop completely.
Meanwhile, Labour's Ms Robertson said a softer Labour deal would be one of the options on a second referendum along with remaining, but if elected she would campaign for remain.
Mr Graham proved to be the only Brexiteer, explaining the deal agreed by the EU just needs signing off.
rogardiner@thecourier.co.uk