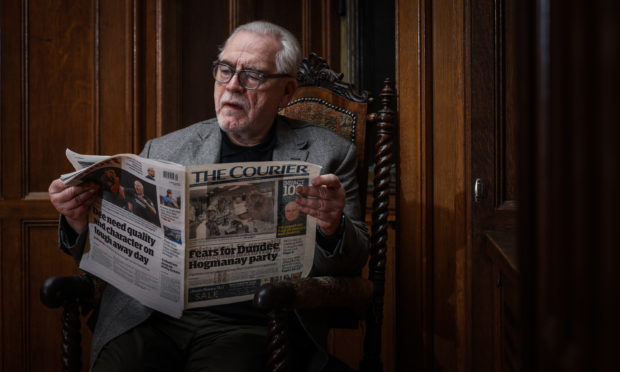 Scotland's First Minister Nicola Sturgeon is the "one person who talks sense" amongst political party leaders ahead of the General Election, Dundee-born Hollywood actor Brian Cox has claimed.
In an exclusive interview with The Courier after being told he had come top in our 2019 Impact 100 poll, the 73-year-old X Men 2 and Manhunter star, now based in New York, said Ms Sturgeon was a "truth-sayer" who always "shows everybody up".
EXCLUSIVE: Dundee-born Hollywood star Brian Cox says it's 'humbling' to top The Courier's Impact 100
"I just think they've screwed it up," he said when asked about the state of British and American politics in general – admitting he's frightened by the surge in popularity of right-wing politics on both sides of the Atlantic.
"They've screwed social democracy up big time and it's got worse. And now we have this bunch of t**sers in the Tory Party. I can't believe what's going on. I think we're heading for a hung parliament. I'm sure of that.
"Hopefully we'll see the rise of the SNP, because Scotland has become much more viable.
"When I was a kid Scotland was 'North Britain'. Scotland only rediscovered its identity relatively recently – it started to ferment in the 80s.
"The thing before was to get out of Scotland. Now people want to be in Scotland. It's moved from tribalism to egalitarianism in an effortless way, without violence. It's been carefully handled.
"The SNP was once a party where folk had sgian-dubhs sticking out of their socks. It's quite amazing how that's changed!
"Nicola is the one person who talks sense. You look around and this lassie talks sense. She shows everybody up and she always does. She's a truth-sayer – unlike (Boris) Johnson."
Mr Cox was at the King's Theatre in Edinburgh yesterday where he posed with a copy of The Courier's Impact 100 list which honoured him for his role playing Dundee-born media mogul Logan Roy in the HBO show Succession. The Courier told yesterday how Mr Cox felt "humbled" and "chuffed" to have been honoured by his home city.
Mr Cox, who has just been playing former US president Lyndon Johnson in a 98-show run on Broadway,  flew into Scotland on Thursday to support Social Bite's World's Biggest Sleep Out homelessness event in Edinburgh this weekend.
And while health issues may prevent him from sleeping out in the capital for the whole of Saturday night, he is firmly behind the efforts to end homelessness which he described as "pretty bad".
"When I started out there was no homelessness," he said, thinking back to the early days of his acting career.
"I remember starting at the National Theatre (in London). I was in a play in 1981. I used to go past these places at Waterloo. It was an empty space. A roundabout with tunnels. There was a few people – maybe six or seven people.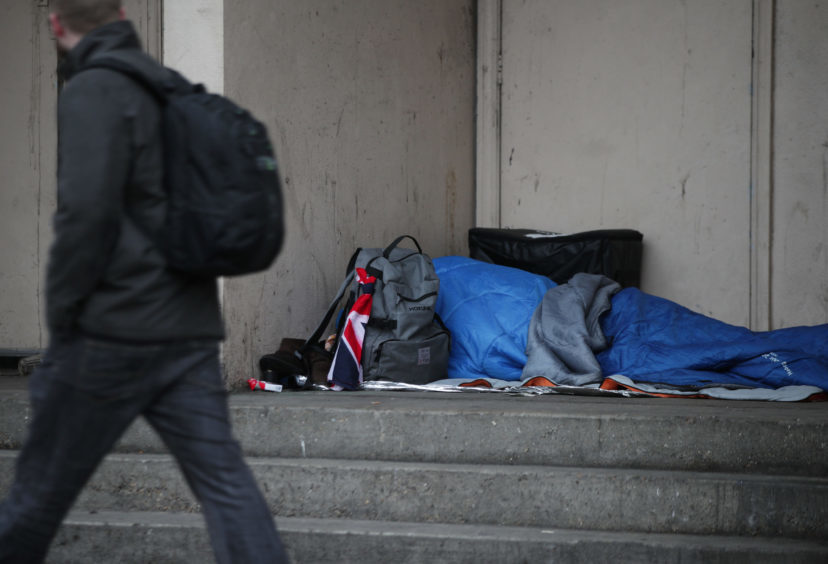 "By the time I finished there was over 200 people. That was Cardboard City. I physically witnessed that grow.
"Now it's worldwide. The homelessness in New York way outstrips homelessness during the depression. It's grim. It's got really bad. Don't get me started…"