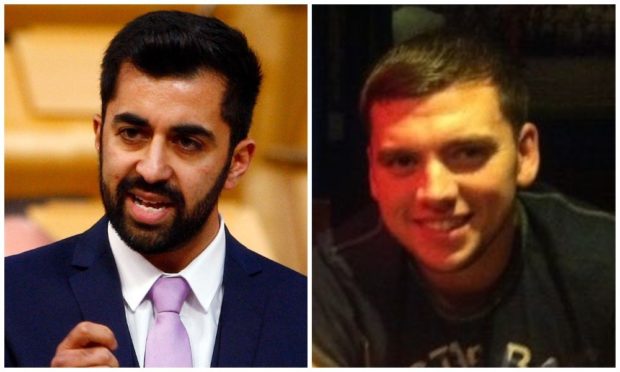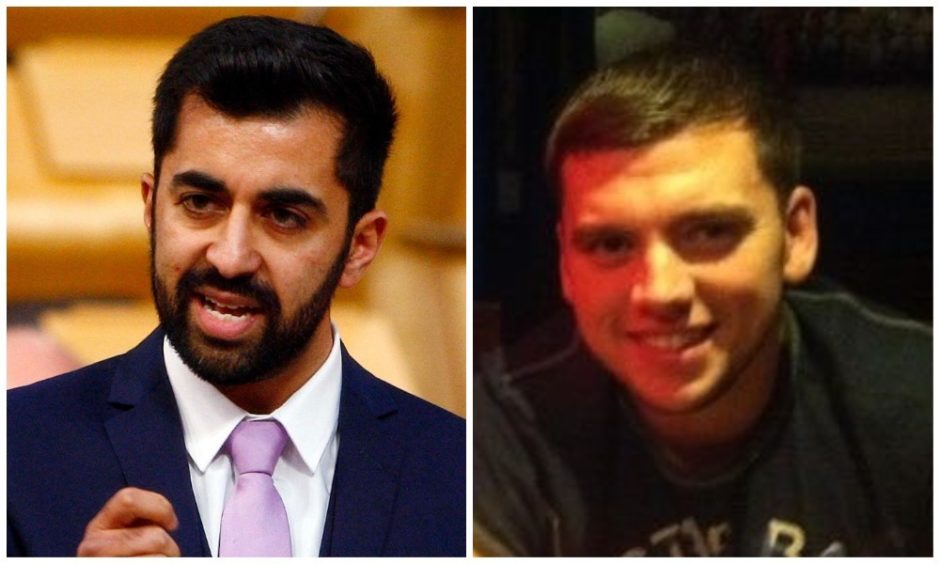 Justice secretary Humza Yousaf is "not satisfied" enough is being done to stop prisoners killing themselves in custody.
Figures released by the Scottish Prison Service (SPS) show more than half of those who complete suicide while in custody are on remand and have not been convicted.
Since 2009, 264 people have died while in prisons – at least 75 of those to suicide.
Ongoing fatal accident inquiries, in which cause of death has not been determined, mean that number is expected to increase. There are still 40 inquiries to be determined.
Despite making up less than 19% of the prison population, those on remand found dead in custody accounted for more than 15% of the total recorded deaths in estates since 2009 and 53.3% of the total number of suicides in prison were by those on remand.
The justice secretary has ordered reviews on mental health of Scotland's prisoners and another into deaths in custody, expected to begin this year.
His comments come in the wake of a number of reported self-inflicted deaths in Scotland's prison estates, including that of high-profile murderer Steven Dickie.
Dickie is understood to have taken his own life while incarcerated at HMP Perth.
IN FULL: Freedom bid by Steven Donaldson killers fails on same day accomplice found dead in prison cell
He was serving more than 23 years in prison for the murder of Arbroath oil worker Steven Donaldson, who he killed with Callum Davidson and aided by Tasmin Glass in an attack in Kirriemuir in the summer of 2018.
Mr Yousaf said: "Firstly, can I say my thoughts are with the family of Stephen Donaldson. This was a truly horrible and tragic case.
"In terms of the individual who completed suicide and the wider question of those who are in our care, I am not as the justice secretary satisfied we are doing enough as we can to first and foremost prevent people committing suicide who are in our care.
"Also, when an incident does happen, then ensuring we have the best practice in terms of transparency in the lead up to a mandatory fatal accident enquiry is why I have done two things.
"One is the review of mental health in our prisons and the other is the review of deaths in custody which is being lead by three foremost experts in that area.
"I am hoping that builds confidence. It should be noted, in terms of justice, in this case it was done and I am pleased it was done but clearly we don't want people in our care being able to complete suicide."
A spokesperson for the SPS said: "The safety and well being of those in our care is a priority for the Scottish Prison Service. We take all instances of self-harm and suicide very seriously and constantly review our processes to ensure those at risk are identified and supported.
"Fatal Accident Inquiries, led by a Sheriff, are held after a death in custody to ensure that any relevant lessons are identified, learned and acted upon."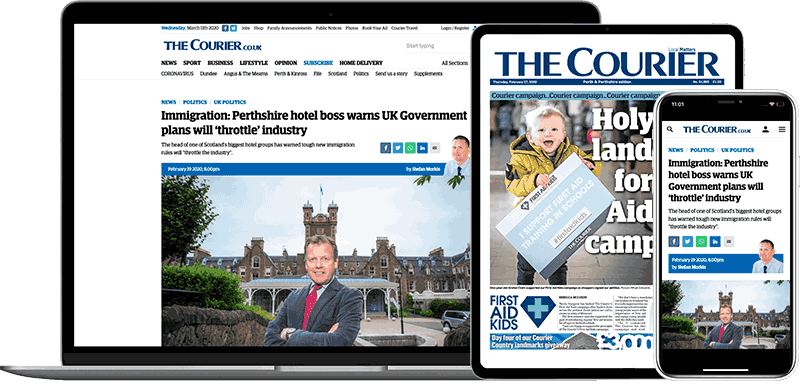 Help support quality local journalism … become a digital subscriber to The Courier
For as little as £5.99 a month you can access all of our content, including Premium articles.
Subscribe