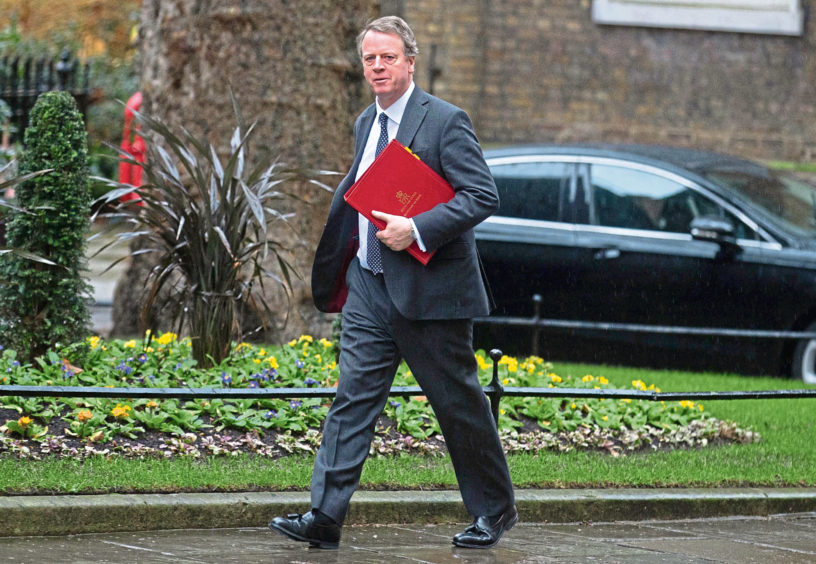 The Secretary of State for Scotland said it would be "unacceptable" to allow the Scottish Parliament the right to decide on referendums.
Alister Jack said the country would be plunged into "neverendums" should the UK government acquiesce to SNP leader Nicola Sturgeon's request for a section 30 order or hand over the powers on holding referendums to Holyrood.
Angus MP Dave Doogan said it would be "wishful thinking" on behalf of the Conservatives to believe  the SNP had not won a mandate to call for a second vote on Scottish independence following December's election.
The SNP won 47 of a possible 59 seats in Scotland, while the Tories lost seven. Labour retained only a single seat and the Lib Dems won four – despite leader Jo Swinson losing her East Dunbartonshire seat.
Speaking to BBC Politics Scotland, Mr Jack said he has advised Number 10 not to grant the section 30 order which would allow the SNP to hold a second independence referendum in six years.
Mr Jack said: "Nicola Sturgeon has asked for the Scottish parliament to have the right to have referendums in the future at times of its own choosing.
"That is unacceptable.
"I have written to the prime minister on this subject this week and he will be replying very soon to Nicola Sturgeon's letter of 19 December.
"It would be wrong for us to give the right to the Scottish parliament to set referendums and the context and the timings for the simple reason that Scotland would be plunged into 'neverendums'.
"Nicola Sturgeon has said she fully expects a rebuttal from the PM and my advice to him is to say that."
Mr Doogan said: "We are firmly in the realm of wishful thinking from the Scottish Conservatives given their disastrous performance in December's general election in Scotland.
"They herald their 43% UK vote share as a mandate for anything they choose, while dismissing the SNP's 45% vote share in Scotland as changing nothing.
"The SNP's mandate in winning 80% of seats in Scotland is a product of our 'Scotland's Right to Choose' campaign message.
"This contrasts perfectly to the Tories 'Say no to indyref 2' message which was so roundly rejected. The UK Government's refusal to concede this basic democratic principle is unsustainable and cannot survive long into this new year."
The row follows a march held in Glasgow at the weekend by supporters of Scottish independence.
The organisers of the All Under One Banner walk claimed around 80,000 people attended.