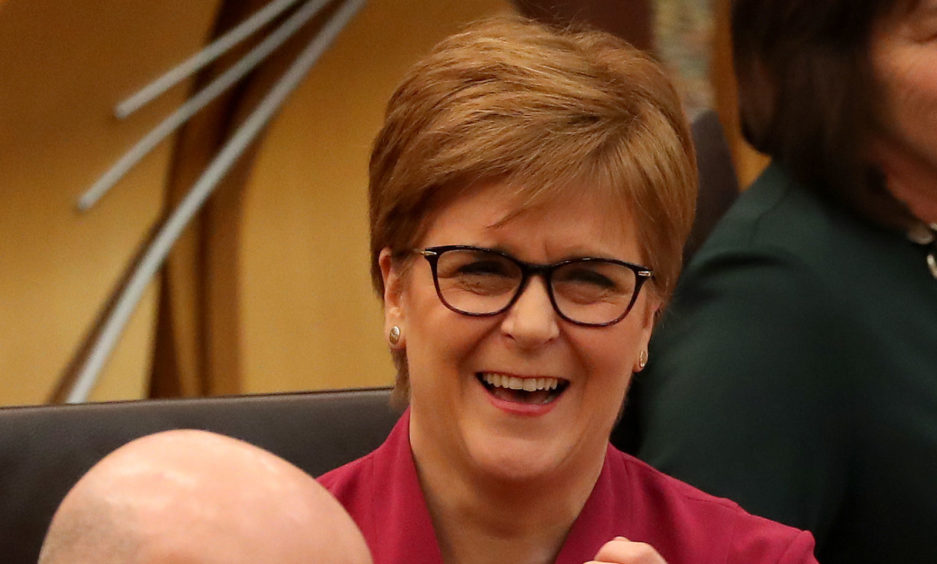 What is it be like to be patronised by Nicola Sturgeon in a humiliating fashion in front of your colleagues and subordinates?
Anyone wanting to know the answer to that question should just ask Richard Leonard, because that's what happened to the Labour leader at First Minister's Questions.
When the first minister finds herself looking across the chamber and saying "Richard Leonard – bless" in faux sympathy it means something has gone badly wrong for her opponent.
Mr Leonard's mistake was to tackle the first minister on a recent Audit Scotland report into the escalating costs of private finance deals to fund public projects.
At first glance it was a worthy subject to be raising with the first minister given that the report suggested payments of more than £40 billion will be made for £9bn worth of public projects.
Extreme political naivety
But Mr Leonard was guilty of extreme political naivety by pursuing this line of attack, given that it was Labour which introduced that particular method of financing big building projects.
Practically rubbing her hands with glee, Ms Sturgeon remarked: "When I was thinking about what Richard Leonard might ask me about today, I thought, 'He won't really go with private finance initiative, will he?' However, he has, and who am I to complain?"
She then denounced Labour's Private Finance Initiatives (PFI), claiming the SNP had improved the funding model before accusing Mr Leonard of having a "brass neck" for having the temerity to raise the subject.
Undeterred, Mr Leonard laboured on. Trying to ignore the derision from the SNP benches, he referred to a report he had written 25 years before in which he had described PFI as a "con trick, predicated on a buy now pay later mirage…It is smart accountancy but bad economics".
Mr Leonard claimed he had been "consistent" in his opposition to his own party's policy, sending his opponents into uproar. As Mr Leonard died on his feet, Presiding Officer Ken Macintosh urged MSPs to stop "barracking".
The embarrassment was even too much for John Swinney, who, by now, had his head in his hands as he witnessed his leader demolish Mr Leonard.
Is it not a shame that the Labour Governments that followed in the years after that ignored everything that he said?"
By now Ms Sturgeon had the bit between her teeth.
"Richard Leonard—bless—wrote a report 25 years ago," Ms Sturgeon said. "Is it not a shame that the Labour Governments that followed in the years after that ignored everything that he said?"
As the attack continued, the first minister even found herself apologising to Mr Leonard.
"I am sorry—I may be enjoying myself too much," she remarked.
Ms Sturgeon may have enjoyed herself, but one can be sure Mr Leonard and his Labour colleagues did not.