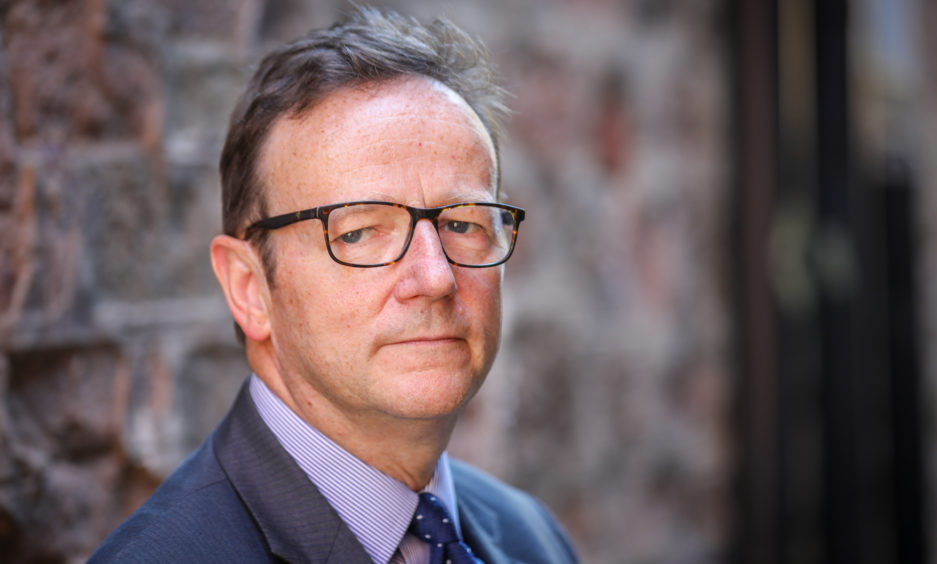 When the Dundee Drugs Commission published its report on drug-related fatalities in August last year, it described a fractured service lacking leadership, accountability and direction.
It called for a new culture of openness, honesty, respect and trust to restore trust in services that were seen to be failing some of the most vulnerable people in Dundee.
And so to Tayside's second health crisis: the ongoing problems in the delivery of mental health services, particularly at the Carseview Centre at Ninewells Hospital.
David Strang's report describes a fractured service, lacking leadership, accountability and direction. It calls for a new culture of openness, transparency and, well, you get the idea.
Mental health and addiction issues are often linked: pity the poor souls facing up to those two problems together in Tayside over the past few years.
As these two crises have developed, NHS Tayside has been so busy running around trying to keep its various plates spinning it failed to notice the ground giving way beneath it.
Damning report calls for 'radical new approach' to Tayside mental health services
There is, according to Dr Strang's report, genuine confusion over who should be taking responsibility for what.
And perhaps most concerning, albeit understandable, when those in charge of services have reported back to the NHS Tayside board they have tended to focus on what positives there are for patients rather than the avalanche of negatives that exist.
Nobody within NHS Tayside wants, or has wanted to, let down patients. But this report must act as a ground zero for a complete rethink over service delivery – with what is best for patients at its heart.