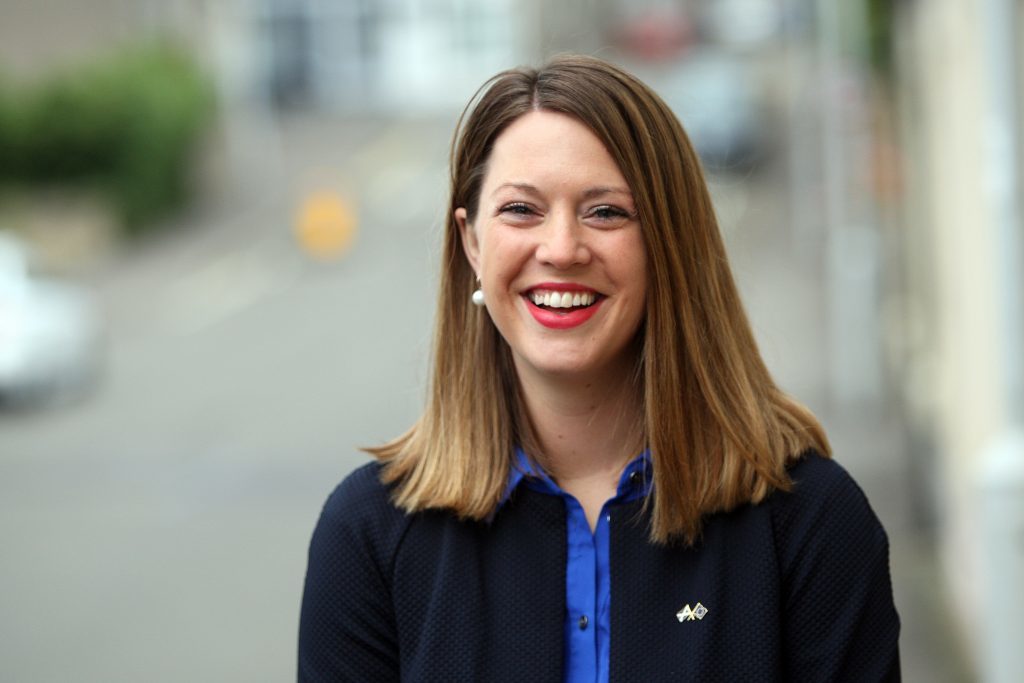 Monday's Scottish Government reshuffle saw Mid Fife and Glenrothes MSP Jenny Gilruth promoted to her first senior position as minister for Europe and international development.
She might not be the youngest cabinet minister (that title goes to new cabinet secretary Kate Forbes) but, having been elected as a 31-year-old, she remains in the younger percentile of the party.
A Labour supporter – or "lefty" – in her youth, she said she became disillusioned with the party because of the Iraq war and the graduate endowment, both of which the SNP opposed at the time.
She joined the Nats in the wake of the 2007 Scottish elections, which saw the party propelled into power for the first time.
Prior to her foray into politics, Ms Gilruth taught modern studies as head of social subjects at St Columba's High School in Dunfermline.
Before that, she educated pupils at the Royal High School of Edinburgh and had a stint at Education Scotland supporting work behind the recently-introduced National exams, which replaced Standard Grades.
She succeeded SNP grandee and former presiding officer Trisha Marwick in 2016 to become constituency MSP for Mid Fife and Glenrothes, with a majority of more than 54% or 15,555 votes over second-placed Scottish Labour.
Jenny's journey
In her pitch to become an MSP in 2016, Ms Gilruth highlighted the need to improve transport links in Fife and was vocal in her support for the Levenmouth Rail link.
The line, which has been closed for more than half-a-century will see railway stations built near Leven swimming pool and at Cameron Bridge, with trains taking people to Edinburgh in little over an hour.
UK Government's treatment of EU nationals 'appalling'
In her elevation to Minister for Europe and International Development, she will be part of Michael Russell's department.
The Scottish Government has committed to remaining "aligned" with the EU, in the hope that should Scotland vote for independence it can rejoin the single market "quickly".
Ms Gilruth has held regular surgeries and events for EU nationals to gain settled status in the wake of Brexit, of which she said previously: "The UK Government's treatment of EU nationals has been appalling. It is completely wrong to require EU citizens to apply for the continued right to remain in their own homes."
"Love really does conquers all"
In 2017 Ms Gilruth confirmed she was in a relationship with then Scottish Labour leader Kezia Dugdale.
At the time, the pair said: "We don't consider this to be 'news' – but we appreciate others might and we want to go about our daily lives normally."
So love really does conquer all! Wishing every happiness to @JennyGilruth & @kezdugdale. ❤ https://t.co/aOOETwBE2j

— Nicola Sturgeon (@NicolaSturgeon) July 15, 2017
The First Minister congratulated the pair on Twitter when news broke of their relationship, saying "love really does conquers all".
In a column written in The Courier while Ms Dugdale took part in I'm A Celebrity, Ms Gilruth noted how similar their early lives had been.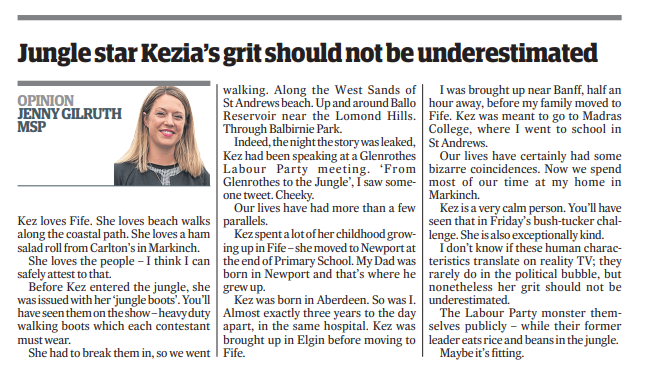 Both were born in Aberdeen, with Ms Dugdale spending her early years in Elgin while Ms Gilruth spent her first few years in Banff, before both their families moved to Fife.
Beaming with pride 😊 https://t.co/UimRAKofdw

— Kezia Dugdale (@kezdugdale) February 17, 2020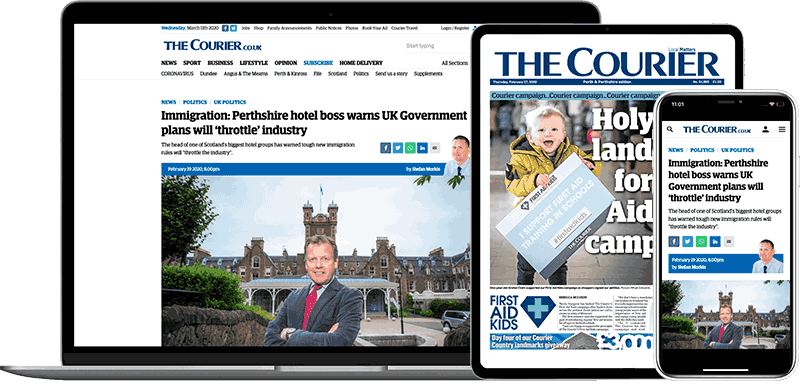 Our free web and ePaper offer to help you stay informed in these challenging times
3 months free access to our web and ePaper pack including Premium articles.
Subscribe