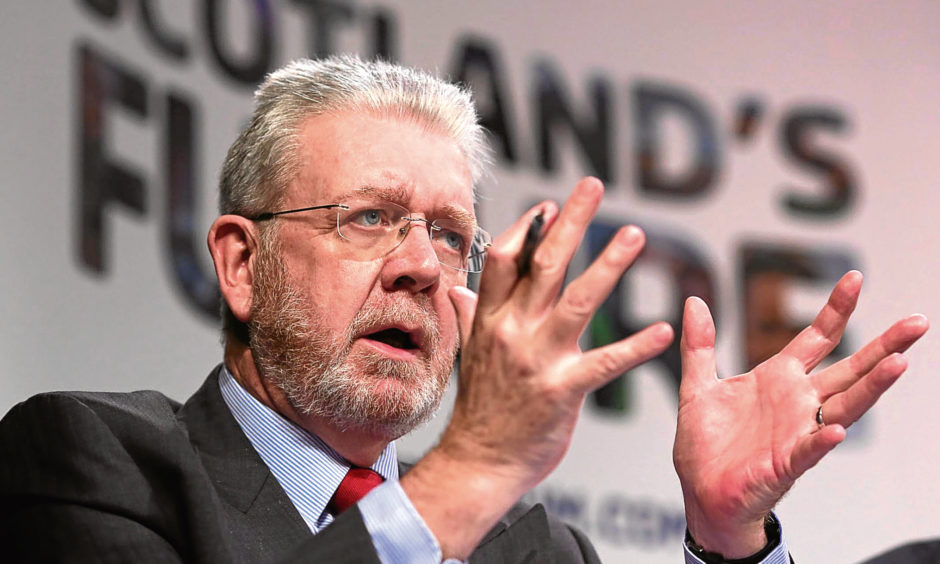 Plans for an independence referendum this year have been "paused" by the Scottish Government so ministers can deal with the coronavirus pandemic.
Constitution Secretary Michael Russell revealed preparations had been halted in a letter to Michael Gove, Cabinet Office Minister, which called on the UK to suspend Brexit negotiations for six months.
Updating Holyrood on the development, Mr Russell said coronavirus could only be defeated by working across the four nations of the UK.
Scottish Government officials have contacted the Electoral Commission to advise the watchdog that indyref preparations have been called off for the time being.
Before the coronavirus outbreak, Nicola Sturgeon had demanded that a second vote take place this year, despite Downing Street emphatically ruling one out.
The development was welcomed by the SNP's opponents, who said the news would come as "a relief" to businesses and workers.
Mr Russell's letter said: "Because of the crisis, the Scottish Government has paused work on preparing for an independence referendum this year….That will allow us to focus all available resource on current and future demands in what is an unprecedented set of circumstances. It follows from this that a referendum will not take place this year."
"It would seem impossible for business and others to cope with the enormous challenge of coronavirus while at the same time preparing for a completely new relationship with the EU."

Michael Russell, Constitution Secretary
The Constitution Secretary went on to "strongly suggest" that the UK Government to "institute a pause to EU/UK negotiations for at least six months".
His letter said: "It would seem impossible for business and others to cope with the enormous challenge of coronavirus while at the same time preparing for a completely new relationship with the EU in nine months' time.
"A pause is also necessary given the inevitable lack of parliamentary and public scrutiny of the negotiations and their progress over that period, when all attention and effort will be focused on our collective actions to tackle and defeat the coronavirus."
Mr Russell added that coronavirus made it difficult for representatives of the governments of the four UK nations to meet at the Joint Ministerial Committee (JMC).
Therefore, there would be no opportunity for the four governments to "provide oversight of the negotiations" as required by their terms of reference.
The letter revealed the Scottish Government had told the Electoral Commission not to test the referendum question until public health had improved.
At Holyrood, Mr Russell said: "The imperative of the moment is absolutely clear at the present time. We have to defeat the tremendous challenge that we face. We can only do that across this chamber and across the four nations of these islands and we will endeavour to do so."
'Relief' for workers and businesses
Tory constitution spokesman Murdo Fraser said: "This is very welcome news and will come as a relief to workers and businesses alike.
"Since the scale of this outbreak became clear, it's been necessary for all governments and political parties to work together.
"This announcement from Mike Russell is very much in keeping with that spirit. Now we can really dedicate all our efforts to enduring this crisis, supporting those who will be worst hit, and ensure we can come out the other side looking forward to a bright future."
Lib Dem leader Willie Rennie described it as a "very sensible decision in the face of this overwhelming crisis facing us all".
Mr Rennie added: "I know how much this means to the SNP so it must be difficult to put their ambitions on hold. We will have the debate on the merits of keeping our country together at another time, but we must put all these differences aside whilst we beat this threat to our lives and our way of life. I echo the Scottish Government's call for the Brexit process to be delayed too."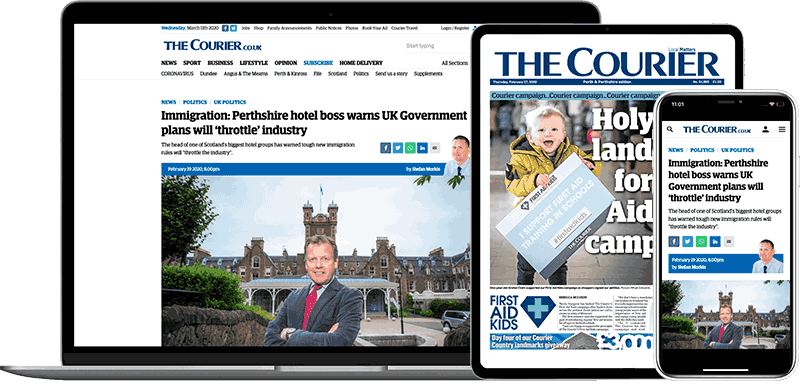 Help support quality local journalism … become a digital subscriber to The Courier
For as little as £5.99 a month you can access all of our content, including Premium articles.
Subscribe