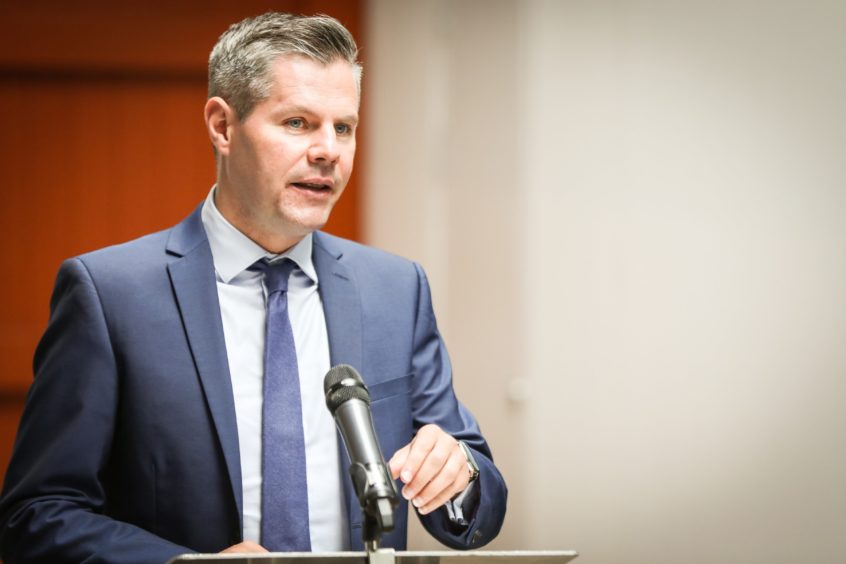 Shamed MSP Derek Mackay, who bombarded a 16-year-old boy with unwanted messages, is facing renewed calls to quit Holyrood as it emerged his website has been taken down.
The former finance secretary and SNP politician has gone off the radar for eight weeks since he was exposed as having sent 270 messages to a teen he had never met, including calling the schoolboy "cute".
BREAKING NEWS: Scandal-hit Derek Mackay suspended from the SNP
Mackay, 42, had been tipped to be the successor to first minister Nicola Sturgeon – but remains entitled to his £63,579 salary, which will rise to £64,470 a year from tomorrow, because there is no mechanism to remove him from Holyrood.
He also automatically qualifies for a £12,000 severance payment for no longer being a minister, and if he continues as the MSP for Renfrewshire North and West until the next Holyrood elections, he will be entitled to around £50,000 as a "resettlement grant".
A spokesman for the Scottish Conservatives said: "If Derek Mackay is not going to perform the role of an MSP for his constituents, then he must resign immediately.
"The deleting of his official website appears to be another step in that process.
"But this has now gone on for several weeks and the public deserves a speedy resolution."
Derek Mackay scandal: Why MSPs are harder to remove than MPs
Archives show Mr Mackay's website, derekmackaymsp.org, which updates constituents on his activities and provides contact details, was still online as recently as March 3.
He deleted his social media accounts in the days following the publication of his messages sent to the teenage boy over a six-month period, exposed by the Scottish Sun.
Only his Instagram remains, although this has been set to private.
Opposition parties called Mr Mackay's conduct "predatory" and an example of "grooming".
Police previously confirmed he will not face criminal charges, adding "there is nothing to suggest an offence has been committed".
The SNP, which has suspended him from the party and removed the party whip at Holyrood, is holding its own internal inquiry into his conduct.
Saturday Journal: The fallout from downfall of Derek Mackay may be seismic
Earlier this month, it was reported some within the SNP were discussing the possibility that Mr Mackay could retire due to "ill health", which would see him entitled to a severance payment equivalent to the £50,000 resettlement grant.
In a statement released on the morning of February 6, Mr Mackay said he took "full responsibility" for his actions.
Mr Mackay said: "I have behaved foolishly and I am truly sorry. I apologise unreservedly to the individual involved and his family."
He added: "Serving in government has been a huge privilege and I am sorry to have let colleagues and supporters down."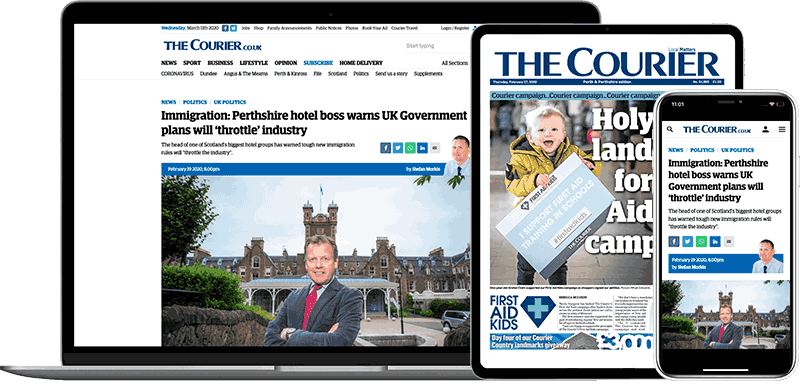 Help support quality local journalism … become a digital subscriber to The Courier
For as little as £5.99 a month you can access all of our content, including Premium articles.
Subscribe