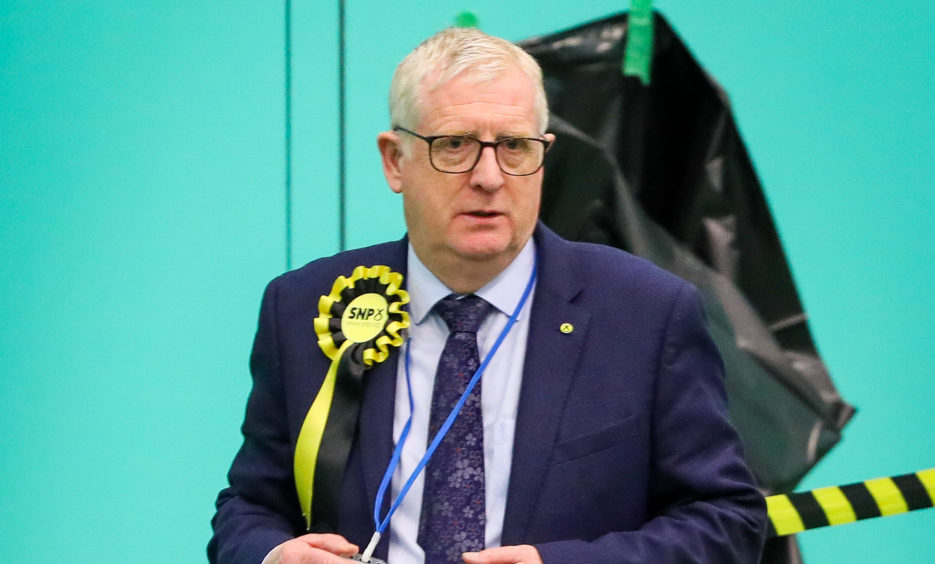 A Fife MP has been slammed for posting a "thoughtless" post on social media speculating about coronavirus death rates.
SNP MP for Dunfermline and West Fife Douglas Chapman has been asked to apologise and withdraw his Twitter post, which has been branded as "dubious analysis" of the Covid-19 response.
In his post, he claims Scotland has a "vastly superior" accident and emergency performance compared to England, speculating it could be why the country's death rate is lower.
Recorded deaths from #COVID in England are double the rate of what they are in Scotland. It's reasonable to ask WHY? Is it NHS Scotland's vastly superior A&E performance OR is it Scotland's 50 unique coronavirus assessment centres keeping infected patients away from GP surgeries?

— Douglas Chapman MP 🏴󠁧󠁢󠁳󠁣󠁴󠁿 (@DougChapmanSNP) April 15, 2020
Thousands of social media users were quick to dispel the politician's conclusions and his comments have drawn the ire of his political opponents.
---
The statistics
Analysis of the statistics provided by the Scottish Government show a correlation between population density – how many people live in a square area – and the rate of infection.
London has a population almost double that of Scotland in a much smaller land area, meaning it has a higher population density.
Experts including Professor Hugh Pennington, emeritus professor of bacteriology at Aberdeen University, have said previously the data is complicated and it would be too early to assume just now how and why the virus spreads in different areas of the country.
The case trajectory in Scotland is slower than England but faster than Northern Ireland and Wales.
The accident and emergency performance targets were set by the Scottish Government and before the pandemic gripped hold, were not being met nationally.
---
"He should apologise to NHS staff"
Scottish Conservative health spokesman Miles Briggs said: "Mr Chapman should really read the scientific evidence about how the virus is spreading across the globe.
"Instead, he seems to be making a party political point in a cheap point-scoring exercise.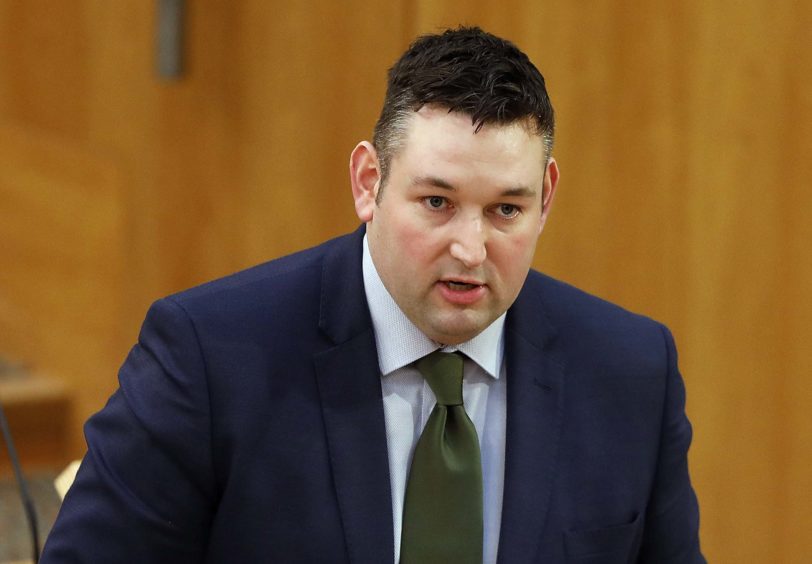 "Lives are at stake here and the virus does not distinguish between 'us' and 'them'.
"Medics will be puzzled by his link between A&E and fighting the virus.
"Mr Chapman should delete his pathetic tweet and apologies to all the families who have lost loved ones and our NHS professionals working flat out during the coronavirus outbreak."
"Tasteless"
Scottish Liberal Democrat leader Willie Rennie said: "Douglas Chapman's dubious analysis of Covid-19 death rates is tasteless.
"It is certainly not in the spirit of partnership with the rest of the UK that the First Minister has adopted.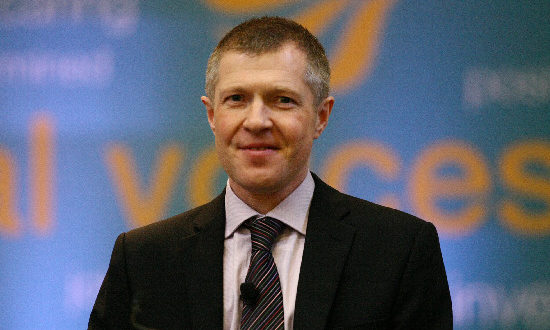 "I am sure she will be embarrassed and uneasy that one of her Members of Parliament has acted in this way.
"The families who have lost loved ones and the health care workers risking their lives everyday on the front line want all our politicians to work together to help them through this crisis.
"Douglas Chapman should withdraw his remark and turn his attention to more worthy activities."
Mr Chapman declined to comment on the matter.