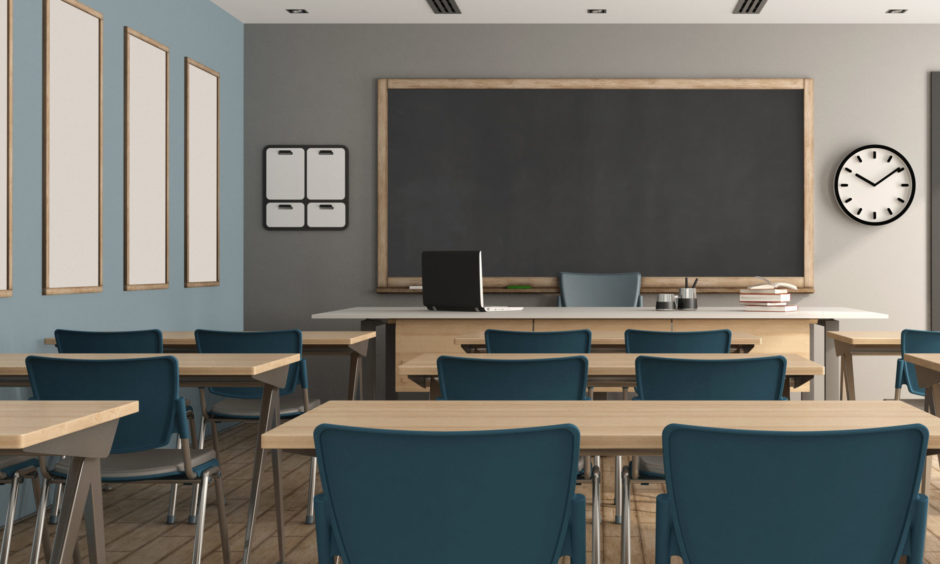 The First Minister today said it was not possible to say when schools in Scotland will reopen again, following reports it could happen from next month.
It has been reported in several Sunday newspapers, including The Sunday Times, that lockdown measures could be relaxed from May 11, including the reopening of schools and some retail outlets.
But taking to Twitter on Sunday, Ms Sturgeon said the Scottish Government did not yet know when these measures could be introduced, adding that all decisions must be "solidly based and not premature".
She added that the Scottish Government would set out "as soon as possible" the factors that will guide decisions.
Decisions need to be solidly based & not premature. We don't yet know what will be possible & when. @scotgov will set out asap the factors that will guide decisions, but as/when we lift restrictions, we must be able to suppress virus in different ways eg test, trace, isolate. https://t.co/LnyeF5Y3JR

— Nicola Sturgeon (@NicolaSturgeon) April 18, 2020
Health Secretary Jeane Freeman echoed the First Minister during Sunday's press conference, stating that plans to relax measures by May 11 were not plans the Scottish Government has seen and judging from what they had seen, were not plans they would want to endorse.
She added: "We are committed to publishing later this week our initial thinking on how Scotland plots our way forward.
"We confirmed only three days ago that the current lockdown remains in place for three weeks.
"We will use that time to assess the evidence and the options before we make any further decisions."
The Health Secretary also made clear that the Scottish Government may follow its own path but said it would follow a "four nation approach" where it can.
Meanwhile, UK Education Secretary Gavin Williamson, said it was not possible to give a date for when schools will reopen, adding it would work with the sector to consider how best to reopen nurseries, schools and colleges.
He added that there are currently no plans to open schools over the summer period and those plans have not been worked on.
Speaking during her daily press conference on Thursday, the First Minister said that coronavirus restrictions in some form or another would have to be in place for the "foreseeable future".
She warned that lifting the lockdown early could result in an "exponential resurgence" of the disease and even more deaths and said the government would begin to set out the basic principles of an "exit strategy" from the lockdown in the coming week.
The Sunday Times reports that under "traffic light" proposals to be presented to Boris Johnson when he returns to work, schools would reopen in three weeks' time, with pupils of different age groups taught for only part of the week or every other week in a bid to maintain social distancing.
This first stage would also give a "green" light for non-essential shops such as clothes stores and garden centres to reopen, a return to full bus and rail services and the restart of elective surgery in the NHS.
Cabinet Office Minister Michael Gove told BBC One's Andrew Marr Show that reports the UK government was looking to gradually lift some lockdown restrictions, such as reopening schools and allowing some small social gatherings, by May 11 were "not true".
He added that hospitality businesses will be "among the last" to exit the lockdown.