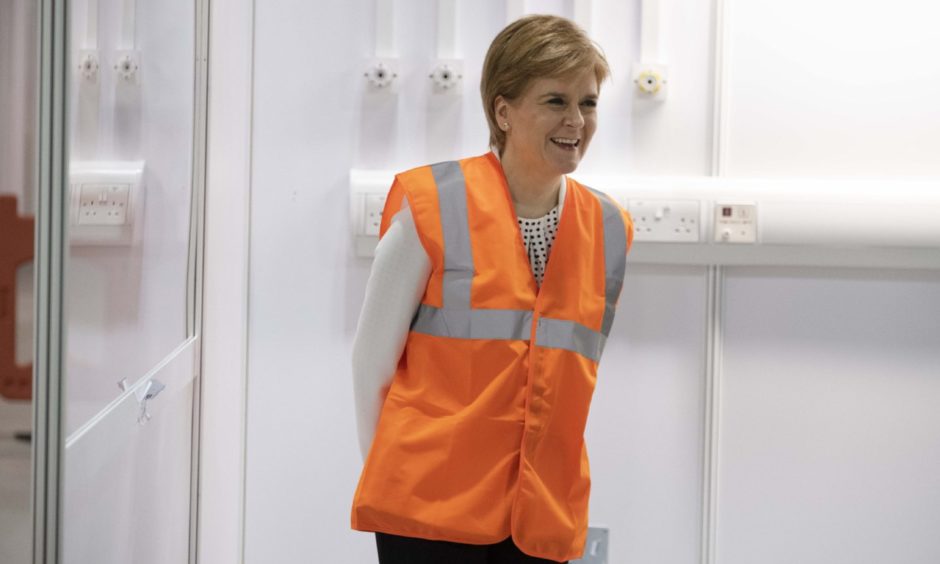 First Minister Nicola Sturgeon said there would be time in "future" to reflect on the nation's coronavirus pandemic preparedness, but would not say whether she had "lost faith" in how the UK Government was handling the outbreak.
Ms Sturgeon was speaking at her daily press briefing, at which she revealed 915 people had succumbed to Covid-19 in Scotland.
It was revealed earlier this week Prime Minister Boris Johnson had not attended a number of Cobra meetings as the coronavirus pandemic unfolded.
Britain was in a poor state of readiness for a pandemic, emergency stockpiles of PPE had "severely dwindled" and gone out of date after becoming a "low priority" in the year of austerity cuts, according to reports in the Sunday Times newspaper.
In a stern rebuttal, the department of health accused the paper of a "number of errors" and maintained "the Government has been working day and night to battle against coronavirus, delivering a strategy designed at all times to protect our NHS and save lives".
The SNP leader would not be drawn on whether she had lost faith in the UK Government's handling of the pandemic and said she believed those in leadership positions in the UK were doing the "best" they could.
She said: "We are all trying to do the best things, based on the best information we have got, applying our best judgement.
"I said at the outset, I am going stick to this, I am going to avoid getting into political considerations.
"There will be, I hope, plenty of time in future for us to look back and learn lessons. We will all have and continue to make mistakes and that is in the nature of dealing with something none of us have ever dealt with before.
"But you know I know how hard the Scottish Government is working, I know how hard I am working to try and make sure we take the best decisions at the right time, based on the best evidence.
"I have no reason to believe that is not what everybody in a similar position to me is seeking to do and we have got to work together as well as we can, while of course all of us are doing what we judge to be right for the populations we serve.
"That's the principle of the operation I am going to stick to on this.
"The only thing that matters to me right now is doing the best I can with the teams that work with me to make sure we are suppressing this virus, protecting our health service and saving lives. That is all anybody and any of us should be doing right now."