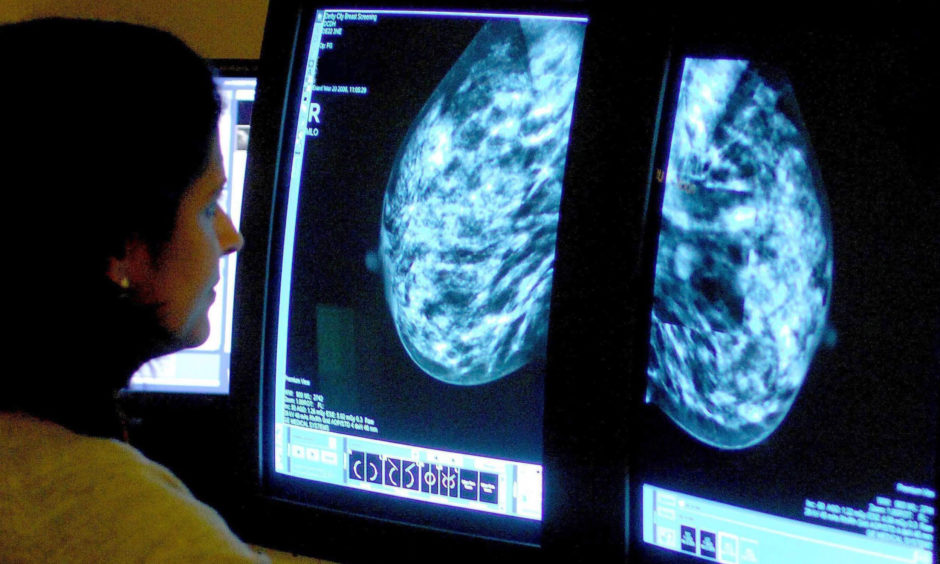 Patients in Tayside with symptoms they might be concerned indicate cancer are being encouraged to still visit their GPs, following a drop in those being referred for treatment.
Since lockdown measures came into place, primary care workers have noticed a sharp slump in the number of patients they are referring for urgent suspected cancer follow-ups in the nation's hospitals.
With fewer patients presenting at surgeries, experts fear cancer investigations and diagnoses could be missed at the earliest opportunity.
Cancer treatment is most effective the earlier a case of the disease is caught.
In Tayside there has been a 69% reduction in those being sent for further examination, with experts pleading for those showing changes to visit their GPs and use NHS services.
Additionally, attendances at emergency rooms across Scotland have dropped.
Nationally, doctors have reported a drop of 72% in the number of people being referred by their GP to cancer specialists after appearing at a surgery appointment with symptoms.
NHS Fife could not provide figures, but noted it had recorded a drop in the number of people referred.
Figures from NHS Highland and Grampian could also not be given and the Scottish Government was unable to give a breakdown on regional statistics.
Charity's fears
Baroness Delyth Morgan, chief executive at Breast Cancer Now, said: "It's extremely worrying the Covid-19 outbreak is causing such a significant drop in referrals to get potential signs of cancer checked out in Scotland.
"It's so important everyone knows they can and should still get in touch with their GP surgery urgently if they notice an unusual change in their breasts. Check your breasts regularly, and if you're worried about a possible symptom, please don't wait to report it.
"Our brilliant NHS breast cancer services are still there for you and doing all they can to ensure people get the support and care they need as soon as possible.
"Most breast changes won't be cancer, but it's so important to contact your GP as soon as possible if you find something unusual for you.
"The earlier breast cancer is diagnosed, the more likely treatment is to be successful.
"Anyone concerned about a potential symptom of breast cancer can also call our free helpline on 0808 800 6000. If you need someone to talk to, our expert nurses are just at the end of the phone."
If it was urgent before, it is urgent now
Interim chief medical officer Dr Gregor Smith urged people to continue using their GP services, adding "if it was urgent before the outbreak, it is urgent now".
He said: "There's strong evidence that a reduction in people coming forward to seek help has led to lower numbers of urgent referrals for suspected cancer.
"This is seen not just in Scotland but appears to be a pattern in other parts of the UK, too."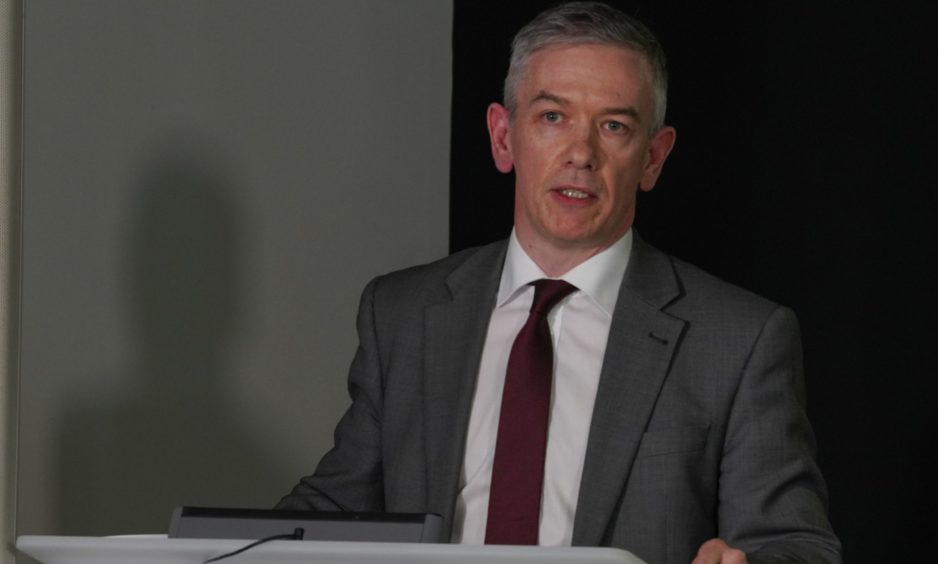 He added: "GPs are telling me that they are seeing much fewer people coming forward with these types of symptoms and signs.
"There's been a 72% reduction in urgent suspected cancer referrals compared to the weekly average.
"It leaves me worried that there are people out there that are not seeking help from their GP when they might need it."
Dr Smith urged people not to ignore signs and to seek advice as they would have done before the outbreak.
Highlighting that attendance at accident and emergency departments is down 54% on the three-year average, he said: "If it was urgent before Covid-19, it remains urgent now.
"Please don't delay unnecessarily, your NHS remains here for you, please seek help and attention when you need it."
In Tayside an increase of only four admissions was recorded, while Grampian noted a reduction in the number of admissions on the week before.
NHS Fife had an increase of 91 on the week before and NHS Highland an increase of 37 admissions.