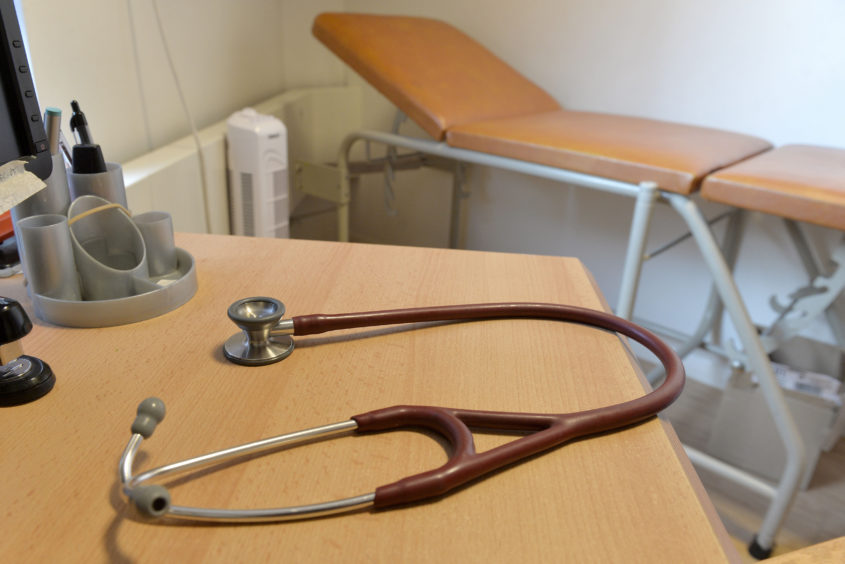 The doctor will see you now is a phrase we are all familiar with but is one most of us will have heard less and less since the outbreak of the coronavirus,
First Minister Nicola Sturgeon and the CMO Dr Gregor Smith this week urged patients to visit their GPs, as statistics showed a 72% reduction in the number of urgent cancer referrals being sent to specialists from primary care.
In Tayside there was a 69% reduction, in Fife a 64% reduction and in Grampian a 54% drop in the official figures, with anecdotal evidence suggesting it could be closer to 70% in the coming weeks.
What this shows, experts tell us, is fewer of us are visiting the GP.
As a result there is a worry that in the next three to six months, as people adapt to life on lockdown or restrictions are eased, there will be an inescapable backlog on public services.
This is why, among other reasons, doctors are still urging those who might have health concerns to visit the GP if they think they have symptoms of something worrying.
Screenings will need to proceed to ease backlog
Dr Andrew Buist chairs the BMA GP committee in Scotland. Based in Perthshire, he has been involved with helping the association present its message to the country as the pandemic spreads, mainly that GPs are still open and they definitely still want to see you.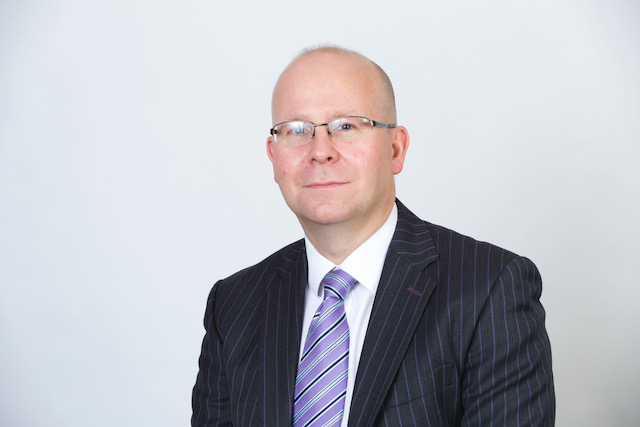 As the lockdown came into being, screening units – including mobile wards – were stopped as the government and health service got to grips with what was unfolding in real time.
Dr Buist said to mitigate the expected backlog, screening services would need to get back up and running as quickly and safely as is possible.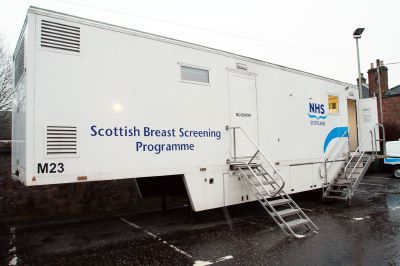 "One of the reasons we have seen such a large drop in number of possible referrals (is because) the screening programmes – like breast screening, cervical screenings, bowel test screenings –  have all been suspended," he said.
"So, it is possible cancers which would be picked up by the screening process are not being picked up – so this could form a significant part of the 72% drop off.
"In England I think they are contemplating restarting their screening programmes quite soon. So that might be one of the ways the government could ease in to relaxing the restrictions. This might be one they will do earlier rather than later.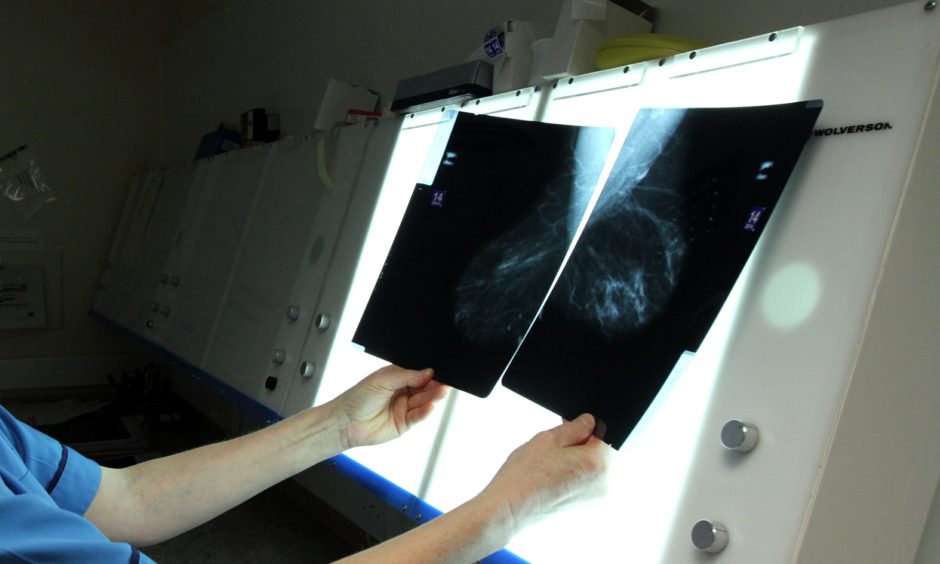 "For every month these screening programmes are delayed we are building up a backlog which needs to be cleared.
"Effectively, the queue of people waiting for screening they are normally on top of will have started to build up. So if they were to re-start screening, which was suspended around March 23 so we now have a month backlog, if they restart it in another month from now there will be two months' backlog to clear.
"This will just have to start with those who would have been done on March 24, for instance, and the work will have to be done just a little bit faster to clear the screening backlog."
Encouraging screening across Scotland had proved difficult, according to Scottish Labour.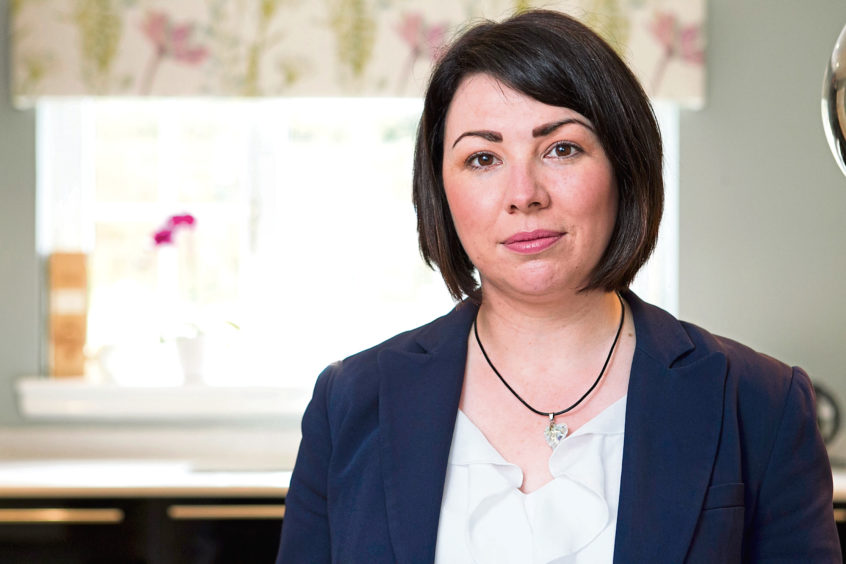 Statistics published earlier this week  by the party on attendance of the Scottish Breast Screening Programme showed "a lower level of appointment uptake amongst women from the most deprived areas".
The party's health spokesperson, Monica Lennon, said only six out of 10 women from the most deprived areas attended breast screening, compared with almost eight in 10 women living in the least deprived areas.
It is clear funding and resources will be needed
Screening units operate in a multitude of ways, explains Dr Buist. Bowel screening, for example, is done by the patient at home, while breast screening units can leave the confines of a hospital and park almost anywhere.
"Screening happens in different places, depending on what system," said Dr Buist.
"Bowel screening is a self-test kit, which is posted to the patient so they do not need to go to the doctors or a clinic, while cervical screening is mostly done in general practice, where patients will need to get an appointment. Breast cancer screening is done using mammography units, some of which are mobile, some static.
"So there will be a bit of a backlog to catch-up with. Inevitably, the more people you screen the more potential positive screening outcomes you get, which will need to be further investigated.
"In the bowel screening programme, if there is a backlog they will pick up three months worth of stool tests in one month, some of which will need to go on to the next stage of colonoscopy. So there will be a bit of a backlog to clear once we get screening programmes under way again.
"I know thoughts are turning to the recovery phase, and things like screening programmes in order to catch-up will require additional resources to go in and I don't think the government will need us to tell them that, it is fairly clear."
How GPs are operating
Dr Buist echoed calls made by the Chief Medical Officer, Dr Gregor Smith, saying patients with concerns should contact their health centres and surgeries now rather than later.
He said: "I want to again emphasise to patients: GP practices are still open. We are available and if they have any worrying symptoms they should give us a call.
"For example, if you have any unexplained weight loss, bleeding, if you find a lump in your chest or anything else you think is serious or is worrying you, then please call the GP.
"In the first instance, you will be spoken to over the phone and if necessary you will then get an appointment for examination.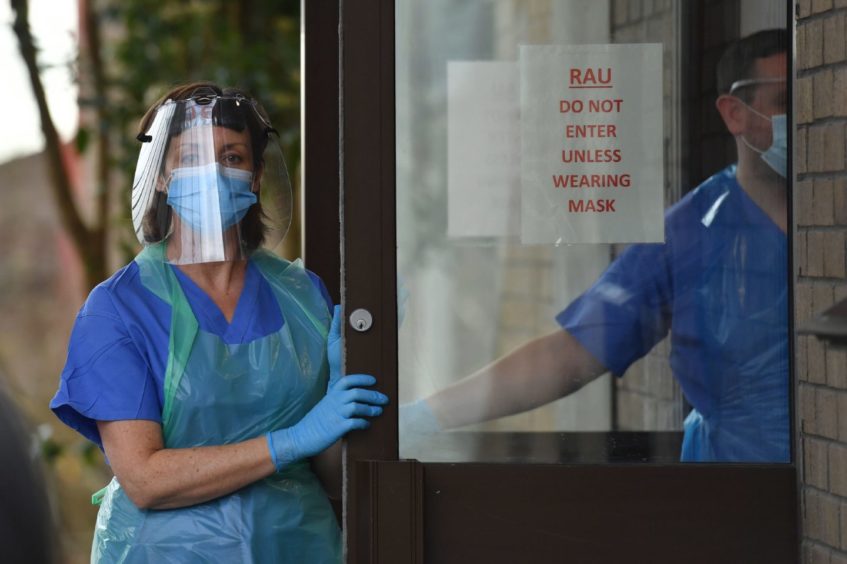 "Doctors will still examine patients, take bloods and even some other tests. If it is necessary then we will refer them to specialists.
"There has been a significant drop in the number of people contacting us about these things and we are not entirely sure why – it could be down to some people saying, 'oh we'll not bother the doctor, they'll be busy' and some of it might be fear of going outside or of going into a health centre where they might think they have an increased chance of catching Covid-19.
"If you do get asked to come in, your GP will not look how you expect – they will probably be wearing hospital scrubs and they will probably be wearing a mask, gloves and apron."
No "back to normal" for some time
When asked what plans the Scottish Government had on mitigating the backlog, Ms Sturgeon said: "Part of our planning and thinking and consideration for moving from where we are now back to something that is closer to – and we won't be back to normal completely because we'll be living with the virus for some time to come – normal will be how we recover the position in the health service given the cancellation of non-urgent electives.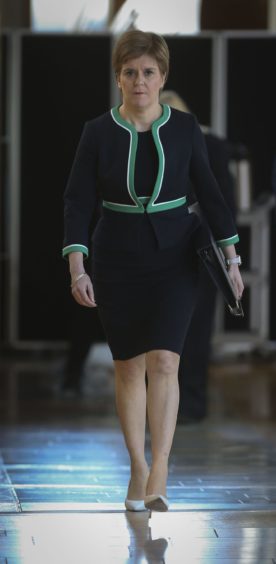 "The real focus and orientation of the health service in recent weeks has been towards Covid-19, so that is all part of our thinking and planning, which, as we move through the transition phase, we will see in detail."