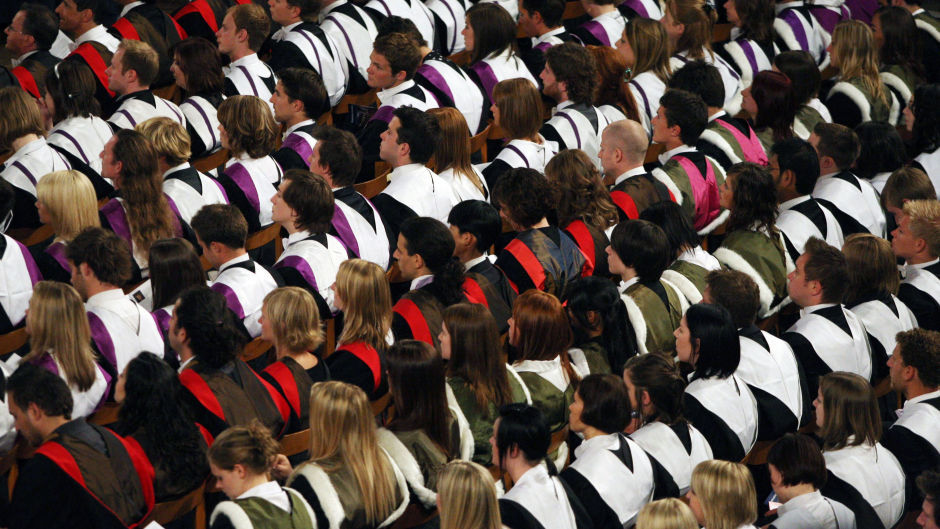 A student leader has condemned a shock decision by the UK Government to cap the number of English undergraduates attending universities in Scotland.
Joshua Connor, president of the Dundee University Students' Association, said the move had caused "further uncertainty at a time where certainty is critical".
Aberdeen University vice-principal Alan Speight also said he hoped that an agreement could be reached that would be "fair" to universities on both sides of the border.
The cap has been put in place amid fears that universities, which are facing a collapse in overseas students and research grants as a result of the pandemic, might accept huge numbers of domestic students to help plug financial shortfalls.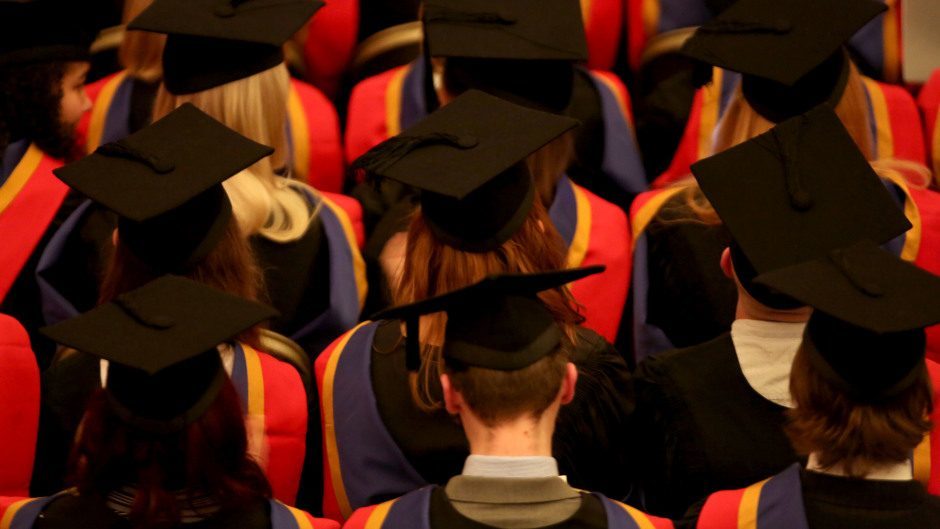 It would prohibit an increase in the number of students from England that a university could accept beyond a rise of about 6.5% on the previous year, including institutions in Scotland.
The UK Government has said that the controls would "stabilise the admissions system" and "avoid harmful over-recruitment among providers which could go against the interests of students and the sector".
However, Scottish Higher Education Minister Richard Lochhead has urged the Westminster government to reconsider the decision, claiming it would "erect barriers that would pile further difficulties upon Scottish universities".
Scottish universities were already facing a funding shortfall of up to £651 million as a result of a fall in non-EU overseas student numbers, which account for 16% of all income, while fees from English students make up another 4.6% of revenue.
Mr Lochhead has already signalled that free tuition for EU students could be scrapped to help plug the gap.
Mr Connor said the decision was also entirely unfair on the students who would be impacted.
"This policy has come completely out of the blue and without consultation with Scottish universities at a time when many students from the rest of the UK have already applied to come to university in Scotland," he said.
"They, quite rightly, will expect their offers to be honoured should they achieve the required grades.
"For the UK Government to then tell universities they cannot honour those offers seems fundamentally unfair to the students, who have worked hard in a time of unprecedented hardship, and the HE sector in Scotland.
"This proposed cap is manifestly unfair and creates further uncertainty at a time where certainty is critical."
Professor Speight, vice-principal for student recruitment at Aberdeen University, said he hoped that the decision would be reconsidered.
"We are hopeful that the UK and Scottish governments can reach an agreement that is fair to all universities in Scotland, as well as England, and we support the position that Universities Scotland has expressed on the matter," he said.
"We continue to look forward to welcoming students from England and the rest of the UK to the University of Aberdeen."
A St Andrews University spokesman said: "St Andrews is currently UK University of the Year and has been at the top of the UK National Student Survey for over a decade, while our neighbours Dundee have twice been UK University of the Year for Student Experience, yet this looks like an attempt to prevent bright students from south of the border studying at several of the UK's best universities.
"It is deeply regrettable that there has been no consultation with universities in Scotland, Wales or Northern Ireland about this, which raises broader concerns about the extent to which higher education in the devolved nations, and its critical importance to the UK economy, is even being thought about at Westminster."
The UK Government's Department for Education has been contacted for comment.
On Sunday it said: "We announced a package of support, including student number controls, to bring stability to the higher education sector and protect students and providers from the impact of coronavirus.
"We want everyone who achieves their entry requirements to be able to go to university, and these measures are a vital part of ensuring this, while avoiding harmful over-recruitment among providers, which could go against the interests of students and universities.
"We will shortly be setting out further details on how the student number controls will be implemented, including how they will work in the devolved administrations."