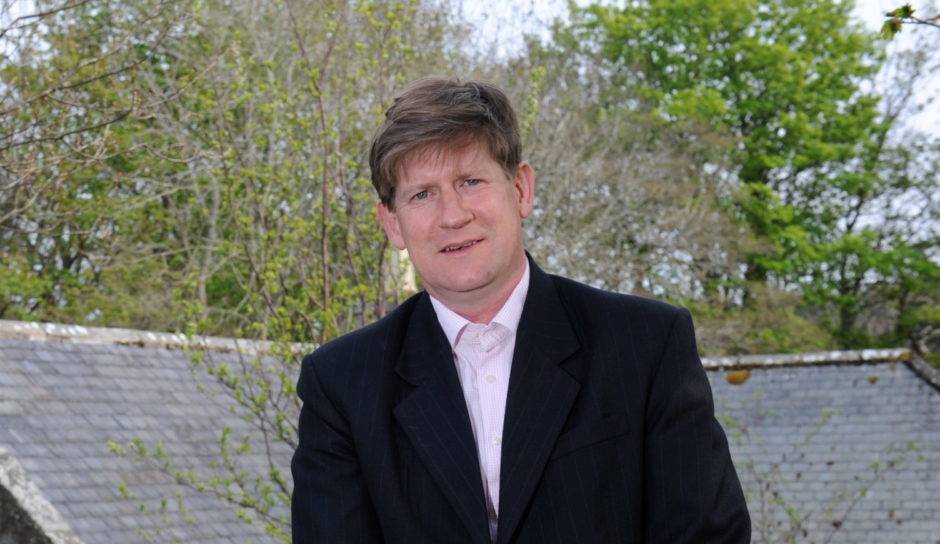 Concerns that the Scottish Government grocery boxes delivered to people shielding from Covid-19 do not contain enough protein have been raised by a north-east MSP.
Tory MSP Alex Burnett claimed the vulnerable people who are having to endure a more extreme lockdown than others needed more nutrition from their weekly boxes.
Under a Scottish Government promoted scheme, hundreds of thousands of boxes are being delivered each week via logistics companies like Brakes.
Mr Burnett, the Aberdeenshire West MSP, has raised the issue after the contents of two sample boxes were examined by a constituent.
According to the British Nutrition Foundation website the daily Reference Nutrient Intake (RNI) for protein is 52.5g for an 11-stone woman, the equivalent of 367.5g per week.
A 13 stone man should get 61.5g per day, the equivalent of 430g per week.
But the amount of protein in the boxes highlighted to Mr Burnett only came to 174.6g.
One box contained three tins of chicken broth (6.4g each); four tins of lentil and bacon soup (3.2g each); one tuna tin (25g); tin chiken meatballs in gravy (8g); two tins of beans (37.6g total) and two cartons of UHT milk (72g total).
The figures suggest the amount of protein in each box is around half the recommended intake of an average 11-stone woman, and less than two-fifths of a 13-stone man's.
The Scottish Government's heath directorate has indicated it is working with Food Standards Scotland to look at the contents of the boxes.
"The scheme, to the extent that it is being run now, is obviously doing the best it can with its resources. It is a good start and a lifeline for some who are shielding," Mr Burnett said. "But I think it is absolutely right the Scottish Government review the nutrition each box contains, and does so immediately.
A need for basic protein, coupled with a lack of supermarket delivery slots, means shielding people are having to make a choice if they want a more balanced diet."

Alexander Burnett
"A doctor or dietician may understand basic sustenance and what's needed to stay healthy.
"But there is no indication in the box or elsewhere that shielding people will need to find other protein
"A need for basic protein, coupled with a lack of supermarket delivery slots, means shielding people are having to make a choice if they want a more balanced diet."
Mr Burnett added: "If there's any hope of vulnerable people continuing to stay at home, they need more than is being provided over the next six weeks – or more."
A Scottish Government spokeswoman said: "We are working hard to support people who are shielding throughout this challenging time. These free boxes – which include vital food and toiletries – and priority supermarket delivery slots are part of a joined up approach to help those at greatest risk from Covid-19 protect themselves from the virus. People who are shielding are also advised to contact their local authority if they require additional support with access to groceries.
"From a nutritional perspective, the current contents of the free grocery boxes are broadly in line with the UK's Eatwell Guide recommendations for a healthy and well balanced diet.  We are working with Food Standards Scotland to consider how the box might be changed in future."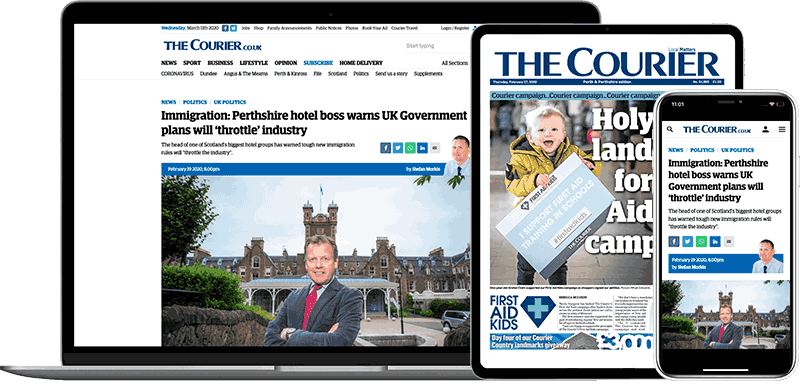 Help support quality local journalism … become a digital subscriber to The Courier
For as little as £5.99 a month you can access all of our content, including Premium articles.
Subscribe