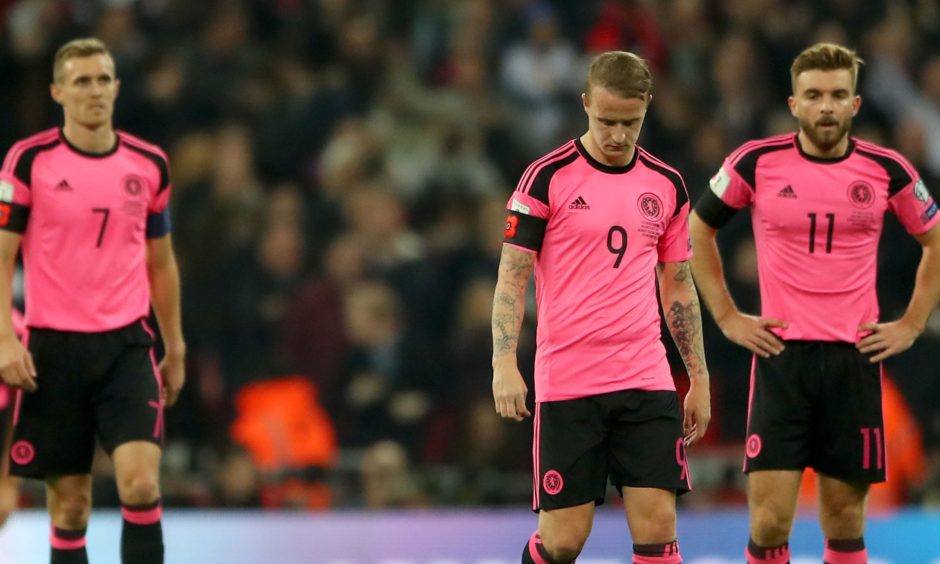 Scottish football has to realise it is "more than a game" and protect its status at the heart of provincial communities to survive the coronavirus pandemic, a prominent reformer has said.
It has been more than a decade now since former First Minister Henry McLeish conducted his review into Scottish football and the one-time East Fife player has warned although some changes had been made, the game is still in some "considerable difficulty".
The former Scottish Labour leader claims not enough reform has been carried out in the 10 years following his review and football chiefs were continually "circling the wagons" around Hampden Park.
He has also called for league reconstruction, which would see fewer leagues and more variation in the games played.
Players head back to the pitch
As the country shuffles forward into phase three of the coronavirus lockdown roll-back, Scotland's top tier clubs are beginning to gear-up for the start of the 2020/21 season — save for any last minute court rumblings.
Full-contact training is under way and, although it does not look as if fans will be able to trundle through the turnstiles any time soon, the season will kick off on August 1.
But the country's lower leagues — Championship, Leagues One and Two — will not see a return to action until at least October, causing consternation for each team's accountants.
All 42 SPFL teams were awarded money from an emergency Covid fund, paid out of the SPFL Trust following a donation by Edinburgh millionaire James Anderson.
More than a game
Mr McLeish said it is important to remember football is more than just something which happens at 3pm on a Saturday afternoon.
"Scottish football has been in difficulty for some considerable time. And there's no doubt that since I did my review a decade ago, some areas of the game have improved but some haven't," he said.
"We have a health emergency, we have a recession, we have looming large-scale unemployment ahead.
"We should be looking to the medium and long term, because that's where real reforms are required and issues that Scotland has not addressed over the last decade.
"The greatest thing about football is that it is more than just a game. It is often the heart of communities, in the past, and still today.
"So when we're looking at the importance of football, it seems it is about the big clubs and winning trophies, but it's should be all about the history and the old idea of community. I don't think we should forget that.
"Premier League clubs have a right to look after themselves, of course, but in the distribution of finance, we must never forget that clubs in Scottish League One, League Two and the Championship are not striving to win trophies, but struggling to survive.
"That survival has got to be a crucial factor for the football authorities as they look forward."
Club a community focal point
Mike Caird, chairman of Championship side Arbroath FC, said his club has a responsibility for its fans and other businesses in the town, in particular amid the coronavirus pandemic.
He said, like many other smaller Scottish clubs, they are acutely aware of how important community engagement is for survival.
"Arbroath is a community club. It is not something we just say though. We try to engage with our community as much as we can," he said.
"We do our part to try and support local businesses as much as possible and have them be part of the club. There is a mutual benefit — they advertise with us and we will use local business too.
"We want to keep good relationships with all the businesses in the area. We want to help and we need help whenever we can, with a lot of companies giving their time to help us too. It helps both ways. There is a lot of goodwill in the town for the club.
"It is crucial, we are a focal point, we are a senior football club who are in the press and media every week right now. We are playing in the Championship and it is great for the town. Most Angus clubs are the same."
The Lichties, as they are known, finished fifth in the Championship for the first time in the club's history, but missed out on several home matches — including against local "big" teams Dundee and Dundee United — because of the early shutdown, costing the club thousands.
But Mr Caird is confident Arbroath will weather the storm because of the club's bond with the town.
He added: "Our main worry is the safety of our supporters at the moment, in particular our older fans because of the virus.
"We are feeling positive, we can see light at the end of the tunnel. We are confident we can get back playing again soon and get our community back in.
"We will need to engage with the community again. They have been away from the football for some time and the club will be doing its utmost to get the people of Arbroath engaged again."
The importance of community interaction between club and community was echoed by Highland League secretary Rod Houston.
He said: "The Highland League and every team in it pride itself in how it is a part of the community.
"Each team is thoroughly involved in community-based projects, using local companies for hospitality and sponsorship opportunities."
Restructure needed
Mr McLeish accused the Scottish football authorities of not doing enough to protect the game at lower levels, but this was not entirely supported by clubs outwith the Scottish Premiership.
He called for further reform in the shape of league restructure, which had been suggested by some clubs as the season closed early — in particular those who were relegated.
He said: "The football authorities have got to be less isolated in Scotland, less concerned about solving their own problems. They've got to reach out. They've got to have  better relationships with government, better relationships with fans, better relationships with industry, better relationships with Scottish society.
"By doing that, they will be showing the link to share what is a national game with  Scotland, instead of circling the wagons on floor six at Hampton Park and at times pretending the rest of the world doesn't exist."
Highland League secretary Mr Houston said his league body would consider all options put to them about reconstruction, but noted it was as much a "status" issue for older clubs who were not performing as they should which was causing issues.
"Brora were league champions. As such, they should have been promoted then put into a play-off against the winner of the Lowland league. The winner of that would then play the bottom club from the 42 of the SPFL," he said.
"Our position is straightforward. We will listen to any and all proposals that comes forward and our view with any proposal is to keep an open mind.
"I think Mr McLeish is disappointed his review hasn't worked out as he hoped.
"People are aware of our league and aware that it is different, but I have never felt disrespected by the SFA.
"Our disappointment is in some of the clubs in Leagues One and Two of the SPFL. They seem to think because they have had the status of being in the SPFL, they should not be challenged by teams for league positions by clubs from the Highland and Lowland leagues.
"Last season, the top two clubs in League Two, for example, have come up through the pyramid play-off – Edinburgh City and Cove Rangers.
"We have to lose any sense that status is of any importance in football. It should all be about how important a club is in its community."
The SFA did not respond to a request for comment.
Calls for a "fan-led" review
Westminster is set to conduct its own, "fan-led" review into the beautiful game.
Labour's only Scottish MP, Ian Murray, has written to the Conservative government asking for Scottish football to be included in that investigation.
He said: "The overwhelming majority of football fans in Scotland feel alienated by how the game is run and it is little wonder after the debacle of recent months.
"There are clearly serious issues with how football is governed in Scotland.
"The UK and Scottish governments should work together to allow fans in Scotland the opportunity to participate in shaping the future of Scottish football."
---
The McLeish Review:
Between 2009 and 2010, Mr McLeish published his review into the state of Scottish football.
Split into two parts, it focused on how the game operated at a grass-roots level, as well as the structures which prop up the nation's favourite sport, its institutional issues and how the country could reform — the ultimate end to improve Scotland's standing in Europe and internationally.
The recommendations included:
The merger of the SPL and SFL, which happened in 2013, creating the SPFL
A shift when the season is played — more games in summer
Further funding and support for women's football
Further development and programmes for disability football clubs
More clarity, cohesion and accountability on youth development
Establishment of 10,000 hours skills development schemes
Rewards for clubs who produce international (Scottish) players
Development of football/school academies
Extension of physical education in schools
Opening of school playing fields/football pitches for 24/7 access to encourage play