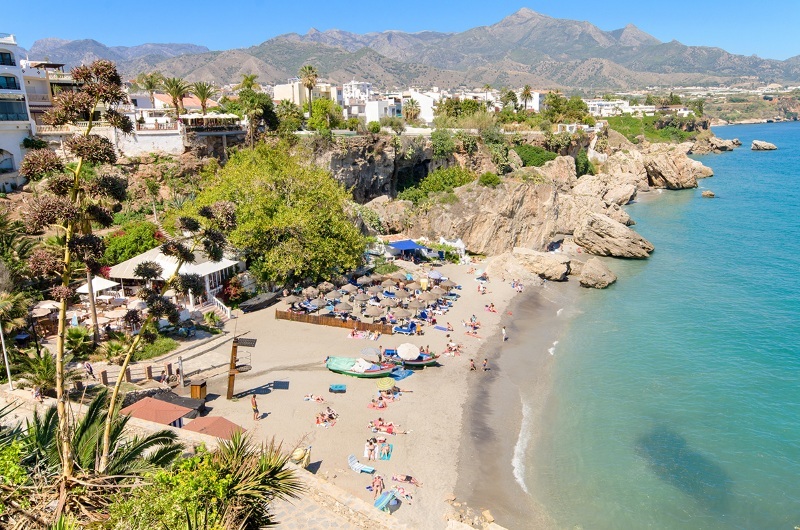 Quarantine measures are to stay in place for Scottish holidaymakers going to Spain despite the restrictions being lifted for travellers south of the border.
Nicola Sturgeon announced people coming back to Scotland from Spain would still have to self-isolate for 14 days as she ruled out an air bridge between the two countries for the time being.
Making her eagerly awaited announcement on which destinations would be excused quarantine from July 10, Ms Sturgeon approved almost all of those proposed by the UK Government with the exceptions of Spain and Serbia.
Unfortunately, and I do mean that, we cannot in good conscience at this stage lift restrictions on people arriving from Spain because of the significantly higher prevalence."

Nicola Sturgeon
Ms Sturgeon judged that coronavirus was still too prevalent in those two countries for quarantine requirements to be lifted yet.
The decision to exclude Spain, including its islands like Ibiza and the Canaries, was met with dismay from the tourism and aviation industries. Aberdeen International Airport chief executive Derek Provan describing it as a "glaring omission".
Mr Provan is seeking a meeting with the Scottish Government to discuss how the restriction can be lifted to one of Scotland's "most popular and important" tourism destinations.
The Scottish Tourism Alliance (STA) said the decision was a "blow" to the sector given that the Spanish market accounted for 205,000 visits to Scotland in 2018.
At her daily coronavirus briefing, Ms Sturgeon said that from July 10 anyone travelling to Scotland from any of the 39 places the UK Government rated as "green" – or low risk – would not have to quarantine.
Those countries include Germany, Austria, Norway, Malta and Australia, despite a resurgence of the virus in Melbourne.
But Ms Sturgeon was only prepared to lift quarantine on countries on the "amber" – or medium risk – list, if they had a coronavirus prevalence that was below or not significantly higher than Scotland. Those countries included France, Greece, the Netherlands, Italy and Poland and took the total number of destinations where restrictions were lifted to 57. 
She explained Scotland had a rate of Covid infection of 28 per 100,000 people, compared with 180 per 100,000 for the UK as a whole.
Spain had a rate of 330 per 100,000 people, which was less than twice the rate for the UK but more than 10 times the rate for Scotland.
Ms Sturgeon said: "Unfortunately, and I do mean that, we cannot in good conscience at this stage lift restrictions on people arriving from Spain because of the significantly higher prevalence.
"We also have concerns about Serbia – where a recent outbreak has led neighbouring states to close their borders with that country. The impact of that outbreak will not be seen in the data for a couple of weeks."
She insisted people would not be able to avoid the quarantine rules by flying to English airports then heading north of the border because Scottish health officials would have details of those coming back to the UK.
Given the volatile nature of the virus, she warned quarantine measures could be reimposed if cases rose again. She also hoped the agreement will be reciprocal, with travellers from Scotland able to go to the approved countries without the need to quarantine.
The first minister added it was hoped to add Spain and perhaps Serbia to the quarantine exemption list either in full or in part at the next review point, on July 20.
Ms Sturgeon had been accused of dithering over the decision about which countries to connect with air bridges when compared with the UK Government. But the first minister has maintained that she must follow the advice of her own advisers and has warned of the dangers of importing the virus. She has also accused the UK Government of failing to include the devolved nations in its discussions on the issue.
Spain's exclusion triggers backlash
Mr Provan, CEO of AGS Airports, which owns and runs those at Aberdeen and Glasgow, said: "Today's announcement means airlines can now start making decisions on what flights they will operate, however, the glaring omission is, Spain which accounts for 60% of our leisure flights.
"It's important we work quickly to bring the travel advice issued today in line with the rest of the UK. We've requested a meeting with the Scottish Government to discuss what further measures could be put in place that would allow the lifting of restrictions and prevent airlines from cancelling routes to what is one of Scotland's most popular and important tourism destinations."
Marc Crothall, chief executive of the Scottish Tourism Alliance said: "The news that Spain is not on the list of air bridges announced today will come as a blow to the aviation sector and our tourism industry with Spain representing a huge proportion of restart plans.
"The Spanish market accounted for 205,000 visits to Scotland in 2018 and with many Scots now expected to shelve plans to travel to the destination, it may be likely that airlines will abandon plans to capture the summer market which would have been required to avoid mass redundancies across the sector.  We are, however, hopeful that both Spain and Serbia may be included at the next review point, on July 20."
Gordon Dewar, chief executive of Edinburgh Airport, said the matter had "dragged on far too long".
Although welcoming the increased clarity, he added: "It does still pose some serious questions and threats to the industry with the exclusion of Spain.
"This is one of Scotland's biggest and most important destinations for inward and outward tourism, and that impacts on airline decisions about where to base their fleet. We hope to see this resolved quickly."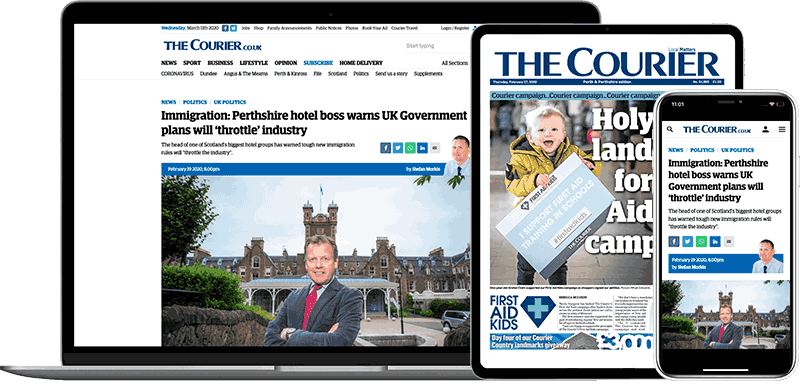 Help support quality local journalism … become a digital subscriber to The Courier
For as little as £5.99 a month you can access all of our content, including Premium articles.
Subscribe