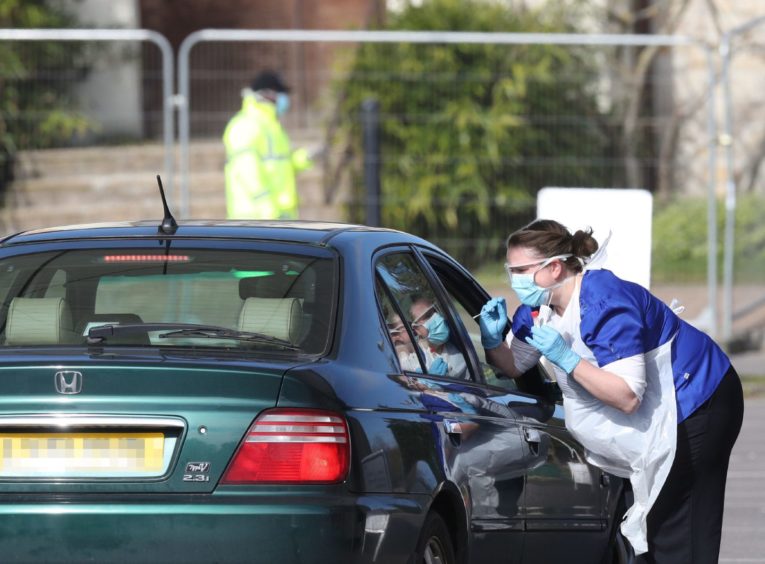 Two people have been diagnosed with coronavirus across Tayside in the past 24 hours.
The latest update from the Scottish Goverment shows the country's total of positive cases has risen by 23 since Saturday.
There have now been 18,445 confirmed cases of Covid-19 since the pandemic began.
A total of 321,754 people in Scotland have been tested through NHS Scotland labs and UK Government Labs to date and of these, 303,309 were confirmed negative.
Of the people who have tested positive, 302 were in hospital last night – three of whom were in intensive care. There is a further person in intensive care with a suspected case of the virus.
Since March 5, 4,141 inpatients have been discharged from hospital.
Today's update shows there have been no deaths recorded in the past 24 hours. Scotland's death toll remains at 2.491.
Coronavirus in Scotland – track the spread in these charts and maps
A regional breakdown of the figures show there have been 936 confirmed cases in Fife since March – the figures was amended from 937 in the past 24 hours as one case is now being classified as negative.
There have been two new cases confirmed across Tayside since Saturday, taking the region's total to 1,781.
First Minister Nicola Sturgeon tweeted: "This is still a low number of cases – and fluctuation is to be expected – but they will all be carefully examined, so that any patterns are identified. Test & Protect is also working to break the chains of transmission. But we must all play our part by remembering FACTS."
On Saturday, there were 21 new confirmed cases in Scotland over a 24-hour period and there were no new registered deaths.