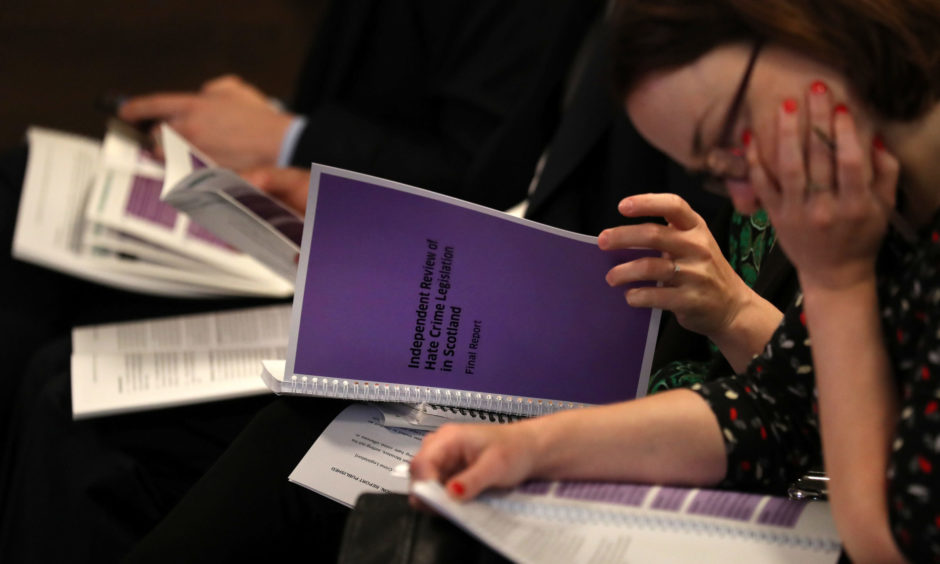 The Scottish Police Federation has warned of the "devastating" impact the new hate crime bill could have on trust between officers and the public.
Police could be left to determine what "free speech" is, according to the SPF, which published its response to the Scottish Government's upcoming Hate Crime and Public Order (Scotland) Bill on Tuesday.
The police representative body's response follows a rash of criticism levied at the new laws from organisations including the National Secular Society, the Law Society of Scotland and opposition parties.
The Conservatives have said the Bill is "too vague" and have repeatedly called for it to be amended.
Writing for The Courier last week, justice secretary Humza Yousaf defended the Bill, saying it would provide greater protection for victims of and groups affected by hate crime.
Current hate crime offences are aggravated by prejudice against a victim's race, religion, disability, sexual orientation or their transgender identity.
The Scottish Government's proposed legislation would incorporate the existing aggravating factors but also add the characteristic of age, with the potential to include sex at a later date so misogynistic harassment can become a standalone offence.
If passed, the Bill will also make "stirring up of hatred" extend to all the characteristics, rather than just against race, which has been an offence in Scots law for decades.
Bill would "devastate legitimacy of the police"
Calum Steele, general secretary of the Scottish Police Federation, said if the Bill is passed in its current form, people would not have the chance to prove they did not intend to "stir things".
He added: "We are firmly of the view this proposed legislation would see officers policing speech and would devastate the legitimacy of the police in the eyes of the public.
"That can never be an acceptable outcome – and we should never forget that the police in Scotland police only with the consent of the people.
"Police officers are all too aware that there are individuals in society who believe that to feel insulted or offended is a police matter.
"The Bill would move even further from policing and criminalising of deeds and acts to the potential policing of what people think or feel, as well as the criminalisation of what is said in private.
"We support and adopt the comments of Fred Mackintosh QC and others in relation to the removal of available defences which exist for the current hate crime offences.
"If the Bill as presented is passed, those accused of the new offences of stirring up hatred will not have the opportunity to prove that they did not intend to stir up hatred or that they had no reason to suspect their conduct would do so.
"We do not for one second suggest that prejudice, racism or discrimination are desirable qualities in our society but the need to address those matters when they reach a criminal level is met by laws already in place and the cost to free speech of going further with this Bill is too high a price to pay for very little gain."
Tories call for Bill to be amended
Liam Kerr, Scottish Conservative shadow justice secretary said: "The SNP government must amend this bill to protect freedom of speech.
"Lawyers, police officers and a wide range of civic organisations have now expressed serious reservations about the scope and effect of this legislation.
"These informed and thoughtful interventions are from experts in their field.
"The Justice Secretary's response to these serious and reasonable concerns appears to be little more than name calling.
"The SNP's hate crimes legislation is far too vague, it poses an extreme danger to freedom of speech and it will criminalise well-intentioned members of the public who pose no threat.
"Mr Yousaf must now listen to these experts and amend his deeply flawed bill."
The Scottish Government was approached for comment.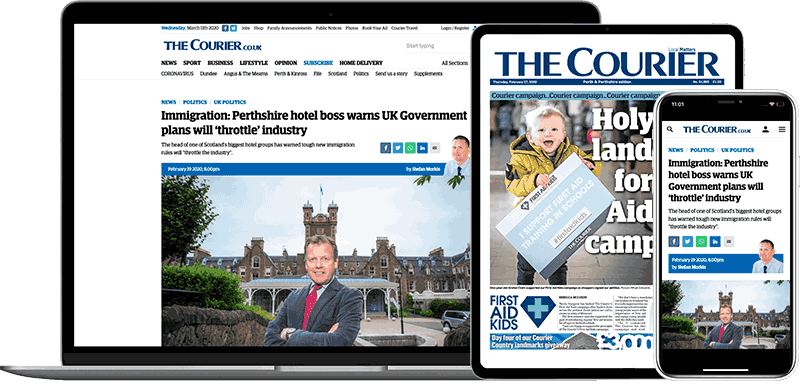 Help support quality local journalism … become a digital subscriber to The Courier
For as little as £5.99 a month you can access all of our content, including Premium articles.
Subscribe