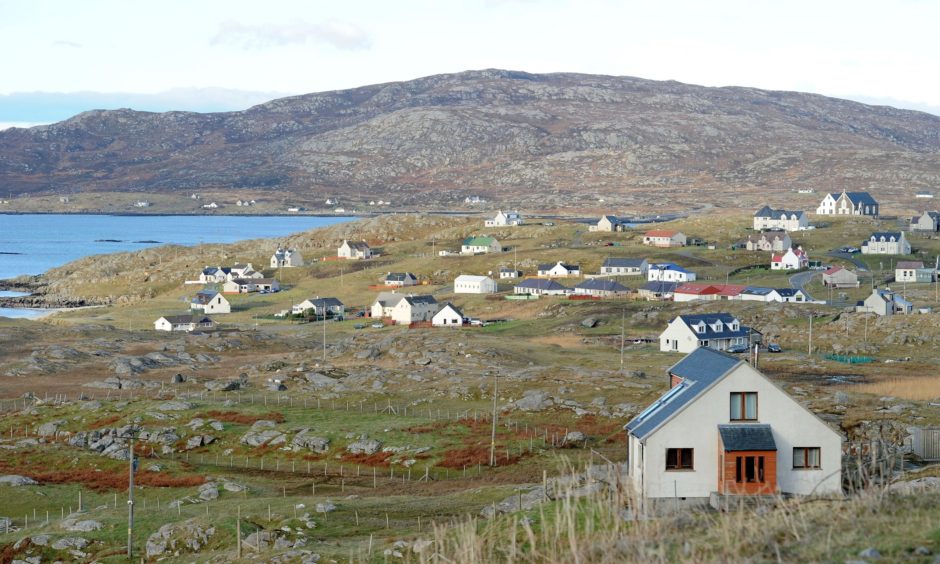 The Scottish Government has been accused of failing rural communities, after just 68 new homes were built under schemes that promised more than 500.
Official data, released under freedom of information laws, show that only 59 homes have been delivered in four years as part of the £25 million Rural Housing Fund, while a further nine have been completed so far under the £5m Islands Housing Fund.
The initiatives were due to run from 2016 to 2021, and were designed to try to tackle chronic affordable housing shortages in many remote and rural areas, with 500 homes initially anticipated under the Rural Housing Fund alone.
Scottish Conservative Shadow Cabinet Secretary for Rural Economy and Tourism Oliver Mundell said the figures  represented a "dereliction of duty", and provided fresh evidence that such communities were being "ignored by the increasingly centralised SNP government".
Derek Logie, chief executive of the Rural Housing Scotland charity, suggested the funding was not structured properly at the outset, meaning community-led schemes had often not been given the support they needed to take forward developments.
However, money for almost a further 100 homes has been approved under the initiatives, with a total of 166 given the go-ahead to date.
This is yet another example of the SNP talking big but failing to deliver on the ground."

Oliver Mundell
Housing Minister Kevin Stewart also said the funding initiatives were introduced to complement a wider programme, and that 4,800 affordable homes had been delivered in island and rural areas since 2007.
Since their launch, the two funds have supported house building schemes in Blairgowrie, Achiltibuie, Inverkeilor, Findhorn, Fort Augustus, Glenmoriston, Logiealmond, Drumnadrochit, Kelso, Gairloch, Durness, Mull, Harris, Lewis, Orkney, Aultbea, Abriachan and Innerleithen.
A series of further projects have been approved but are still to be completed, including at sites in Rum, North Uist, Inverfarigaig, Blair Atholl, Edderton and Kinlochbervie.
However, the total number of homes approved and completed falls far short of the stated aim in 2016, when the government said the Rural Housing Fund would "provide an estimated 500 new affordable homes specifically to rural areas across".
Mr Mundell said: "This is yet another example of the SNP talking big but failing to deliver on the ground.
"To have built less than 70 homes for our rural and island areas in four years is a complete dereliction of duty and once again highlights how the needs of our communities are being ignored by the increasingly centralised SNP government.
"Having good-quality housing is absolutely pivotal for attracting people to come and live and work in our rural and island economies, especially as we recover from the unprecedented Covid-19 crisis.
"The SNP have had control over housing for 13 years, yet it appears that no amount of money can mask their failures when it comes to giving a start-up on the housing ladder to those in rural Scotland."
Mr Logie said the funding was to be targeted at community-led projects, but that such initiatives were not getting the support required to progress.
"You can only spend the money and build the houses when you actually put the projects in place," he said.
"I think that is what happened, right at the start, they didn't taper the money enough. They expected to be able to spend the money from a standing start.
"But there weren't projects ready to go, and some housing projects can take up to two, three, four, even five years to put together, especially if they involve getting hold of land from reluctant landowners or whatever."
Rural Housing Scotland has been involved in progressing plans for 15 homes at  Kindrochit Court, Braemar.
The need for more support to boost rural housing was highlighted in a report by the Scottish Land Commission in July.
Housing Minister Kevin Stewart said: "We recognise that good-quality, affordable housing is essential to help attract and retain people in Scotland's rural and island communities.
"The Rural and Islands Housing Funds were introduced to complement our Affordable Housing Supply Programme, which is delivering the majority of housing projects for rent or purchase in rural and island areas.
"Latest Scottish Government quarterly affordable housing supply statistics show that since the beginning of this parliamentary period we have delivered 34,791 affordable homes, over 23,000 of which were for social rent.
"These are part of the over 95,000 affordable homes delivered since 2007, over 66,000 of which were for social rent.
"Of these, more than 4,800 homes were delivered in rural and island locations. This includes the 68 homes delivered through the Rural and Islands Housing Funds, which form part of the wider Affordable Housing Supply Programme.
"We are also working to ensure those who aspire to home ownership are able to achieve it, with over 35,000 households supported by our existing shared equity schemes since 2007."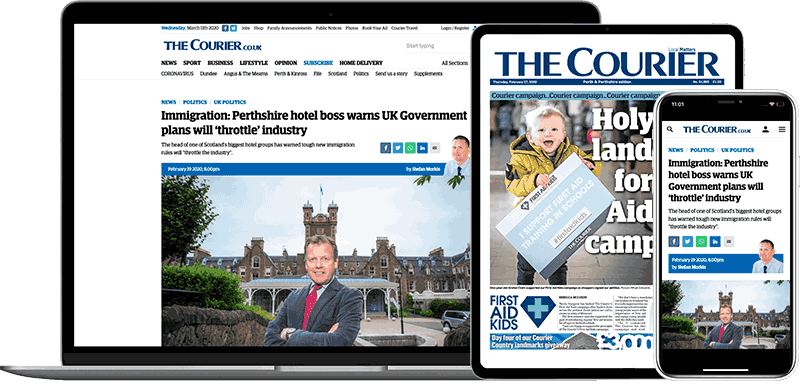 Help support quality local journalism … become a digital subscriber to The Courier
For as little as £5.99 a month you can access all of our content, including Premium articles.
Subscribe