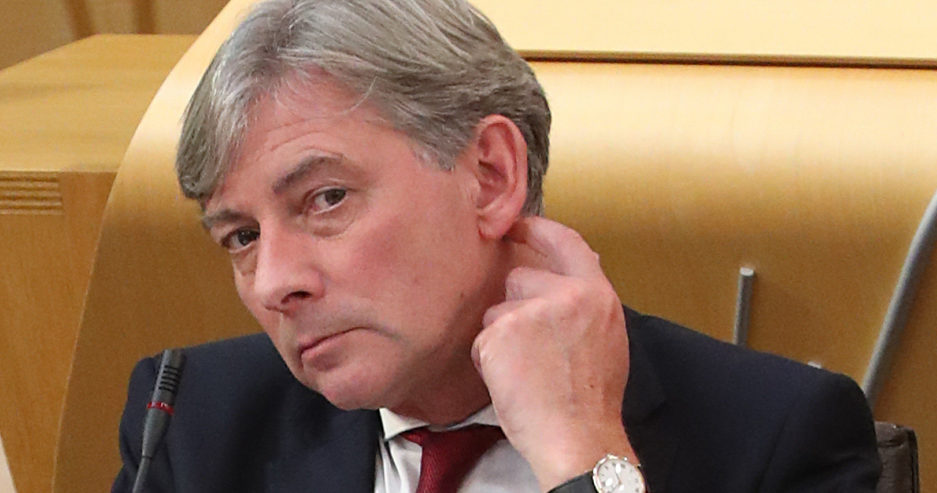 Richard Leonard is to face a motion of no confidence at a crunch meeting of the Scottish Labour Party's governing body.
The motion will be voted on by Labour's Scottish Executive Committee (SEC) when it meets on Saturday.
It is understood that the motion has been signed by around one third of the 32 members of the SEC, Scottish Labour's decision-making body.
The meeting, which will be held virtually, has the potential to seal Mr Leonard's fate. Were he to lose the vote, his position as Scottish Labour leader would become untenable.
Mr Leonard has expressed his determination to cling on as Scottish Labour leader and described the attempt to oust him as a "factional move".
A lot of these people are not mandated by their organisations to vote in this way. That exposes how this is motivated by faction and that this is an entirely factional move."

Richard Leonard
The SEC is made up of Westminster and Holyrood parliamentarians, councillors and trade union representatives and the vote is said to be finely balanced. A narrow victory for Mr Leonard would not necessarily satisfy his critics who want him to quit.
In the past Mr Leonard has received support from the trade unions but as the crisis over his leadership has developed some, including the GMB, have remained silent on whether they are backing him.
The last Scottish Labour leader to face such a vote was Jim Murphy following the party's dismal showing in the 2015 General Election when it was left with just one seat north of the border.
Mr Murphy lost his East Renfrewshire seat as votes swung towards the SNP in the aftermath of the 2014 independence referendum. Mr Murphy narrowly won his vote of no confidence by 17 to 14, but resigned anyway.
Pressure has been mounting on Mr Leonard since last week when four of his MSPs called for him to go. James Kelly and Mark Griffin quit the front bench in protest at his leadership. The Dundonian North East MSP Jenny Marra and Edinburgh Southern MSP Daniel Johnson also called on him to resign.
The rebellion grew when they were joined by Labour peers Lord Robertson, the former Defence Secretary, former Scottish Secretary Baroness Liddell, Lord Foulkes and Baroness Ramsay, a former MI6 officer and former adviser to John Smith.
UK Shadow Cabinet member Rachel Reeves called on Mr Leonard to consider his position.
Those wanting to unseat Mr Leonard have so far been hampered by the lack of an obvious replacement. But they believe that given Labour's poor polling and Mr Leonard's own personal rating which suggest he is failing to cut through with the public means he has to quit before next May's Scottish Election.
The crisis has re-opened long-standing wounds in the party with those on the left like Neil Findlay backing Mr Leonard while he is being put under pressure from the moderates.
Mr Leonard said: "The last thing Labour supporters and those we need to win back want to see is a party turning in on itself.
"A lot of these people are not mandated by their organisations to vote in this way.
"That exposes how this is motivated by faction and that this is an entirely factional move.
"They have nothing to say or offer, no ideas, no plan to protect jobs and living standards against the backdrop of the Covid crisis.
"That is what I want us to concentrate on: the real struggle the people of Scotland are in."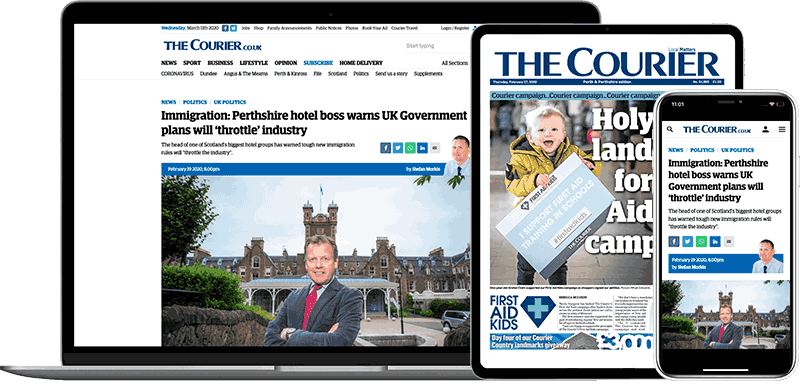 Help support quality local journalism … become a digital subscriber to The Courier
For as little as £5.99 a month you can access all of our content, including Premium articles.
Subscribe