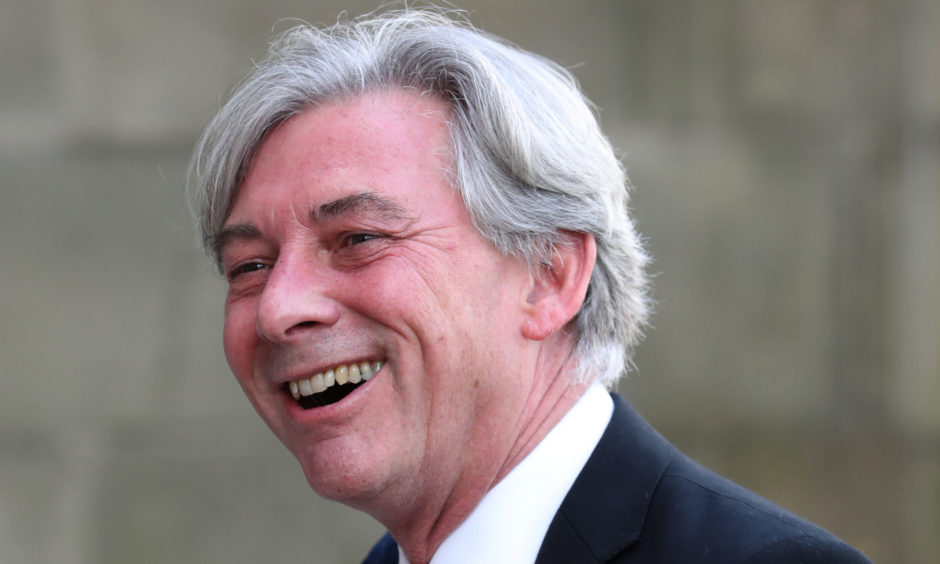 Richard Leonard has held on as Scottish Labour leader but called for an end to the "internal plotting" within his party.
The party leader had been facing a no confidence vote in his leadership but the Scottish Executive Committee (SEC) pulled it before a vote.
In a statement, Mr Leonard called for an end to the "internal plotting", arguing instead members must "unite to hold the Scottish Government to account".
The committee also backed in principle a rule change to alter the procedures for selection Holyrood regional list candidates, to prioritise women at the head of each of the eight regional lists.
It is understood the new measures, which are subject to legal advice, could lead to the replacement of some rebel MSPs.
However, Mr Leonard maintained it was "Scotland's women and working people" who have "borne the brunt" of the economic impact of Covid-19 and it was therefore "right" to take action to improve the representation of both.
There are also plans to allow preference to be given to key workers, including nurses and carers.
Mr Leonard added: "It's time for Scottish Labour to stand together and to stand with the Scottish people at a time when risks caused by pandemic are rising again and when the economy is on the edge of a deep recession with jobs and livelihoods in peril.
"I firmly believe that I am the best person to lead us into next year's elections with a plan for jobs and real economic and social transformation which I know is shared by Keir Starmer."
On the changes to procedures for selecting female regional list candidates at the 2021 Holyrood election, Mr Leonard added: "I am pleased to report that Scottish Labour's executive has agreed to principles set out by me which would increase women's representation, extend diversity, and encourage key workers to come forward and stand for our Party in 2021."
Pressure has been mounting on Mr Leonard since last week when four of his MSPs called for him to go.
James Kelly and Mark Griffin quit the front bench in protest at his leadership while Dundonian North East MSP Jenny Marra and Edinburgh Southern MSP Daniel Johnson also called on him to resign.
Others including Labour peers Lord Robertson, the former Defence Secretary, former Scottish Secretary Baroness Liddell, Lord Foulkes and Baroness Ramsay, a former MI6 officer and former adviser to John Smith, joined the clamour for Mr Leonard to go.
The party's poor polling in Scotland and Mr Leonard's own personal rating which suggest he is failing to resonate with the public, led calls for him to quit his position.
The SEC is made up of Westminster and Holyrood parliamentarians, councillors and trade union representatives.
Scottish Conservative MSP Jamie Greene accused Scottish Labour of failing to "stand up" to Richard Leonard.
He added: "This is the weakest that the once-great Labour party have ever looked.
"Ex-Labour voters will be looking on in despair as their old party becomes a fringe group in Scottish politics.
"Labour's distracted and divided politicians are tearing each other apart again, wasting all their time and energy fighting each other instead of fighting the SNP."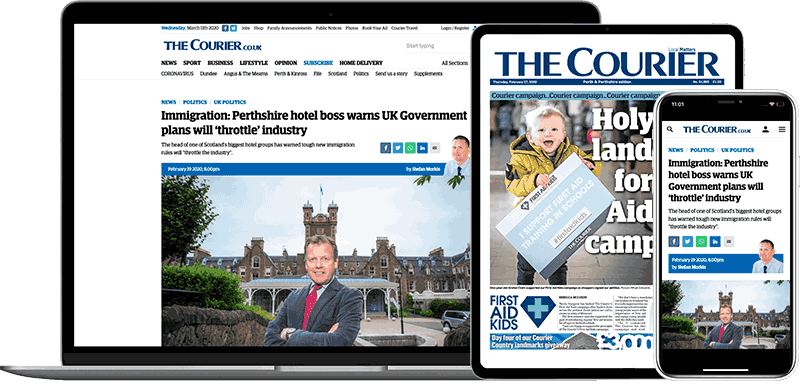 Help support quality local journalism … become a digital subscriber to The Courier
For as little as £5.99 a month you can access all of our content, including Premium articles.
Subscribe