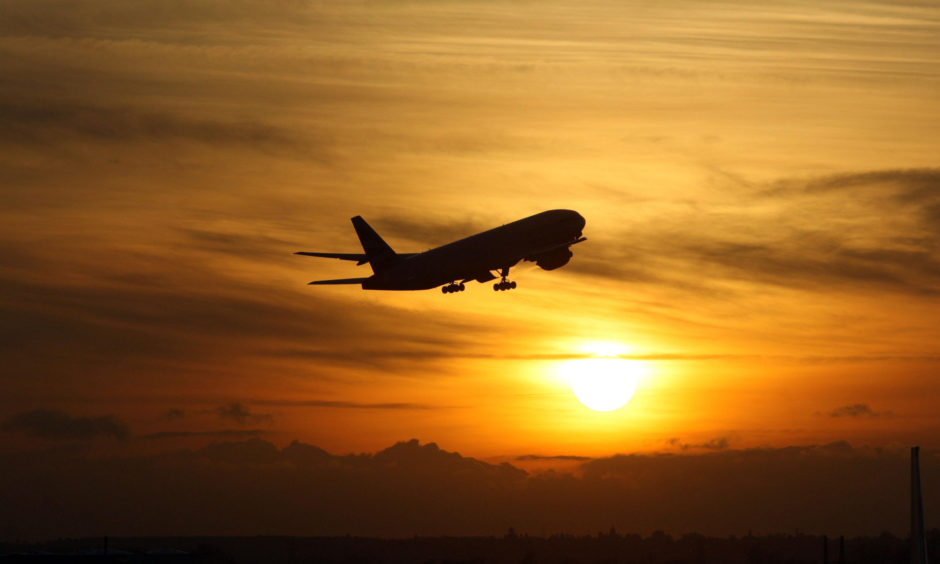 In July, workers from Aberdeen, Edinburgh and Glasgow airports gathered outside the Scottish Parliament waving flags and holding up inflatable aeroplanes.
They were there to ask MSPs for help as the coronavirus crisis decimates the aviation industry around the world. Real aeroplanes have been grounded for months, departure halls are empty and baggage carrousels stand silent.
No industry symbolises more the way life around the world ground to a halt with the threat to health from Covid19.
As other industries have edged closer to normal, air travel is not yet close to a recovery and other countries have put in place sector specific support to ensure that airlines, airports and their strategic aerospace industries can survive in the longer term.
In contrast, the UK has held firm against such targeted action with the result that British Airways had threatened its entire staff with being fired and rehired on poorer terms and conditions.
That threat was lifted this week but the flag carrier claims that it's still "fighting for it's survival". Back on the ground, redundancies have been announced at all of Scotland's major airports.
Ground handling outfit, Swissport, have put 800 out of 1,000 staff at risk whilst one of Scotland's few international businesses, Menzies Aviation, which furloughed 17,500 staff worldwide, put half of its workforce at Edinburgh and Glasgow airports at risk.
By any reckoning it's a disaster begot out of a crisis with likely long-lasting consequences for Scotland's global connections and devastation for thousands of workers who through no fault of their own will be out of a job.
Glasgow airport, in particular, is now in a perilous position with the jobs there being lost in a local Renfrewshire economy which is unlikely to replace them – or those going from the nearby aerospace giant, Rolls Royce.
In the absence of specific support from the UK treasury the Scottish Government have opted to say as little as possible although it did set up a taskforce to protect aerospace employment which has so far failed to save a single job.
A debate was finally held at Holyrood this week which considered whether a move to airport testing, widely used in other countries, could play a role in making air travel more practical to business and passengers scared, not just of catching Covid19, but of being caught in a quarantine or perhaps even stranded abroad.
In the end the Scottish Parliament resolved to do nothing other than call for the UK to act with the likely consequence that those workers who demonstrated in July could be redundant long before Christmas.
No one considers the issues facing aviation easy to solve but ultimately there will be a future for the industry, it just looks like it will be one that Scotland, and the UK, will be ill-prepared for.
For air unions and others who have seen the Scottish Parliament as a more caring face than the UK Government when closures and unemployment threaten, it also proves a salutary lesson.
Holyrood undoubtedly lacks the financial ability to bail out entire industries but it also lacks the imagination to help at the margins preferring, as one Scottish Government Minister took to Twitter to do, to dismiss the calls for help and claim those making them were somehow not supporting SNP efforts to make the UK act. The politics of the constitution, as ever, never far away.
Devolution was borne out of the industrial turmoil of the 1980s and 90s, disputes and closures dominated Scottish politics and heralded home rule. Similarly, the question of independence in the next parliament looks set to be debated against a backdrop of economic turmoil and unemployment.
It looks like aviation will land first in the coming wave of unemployment as companies and perhaps whole industries fail to recover from the year the economy shut down. But the eagerness of politicians to look away rather than to speak to the economic crisis which will surely follow the health crisis tells its own story about how Scottish politics has changed in the devolution age and how the Parliament, borne out of earlier economic calamity, failed to pursue an industrial strategy, in either the good times or after the financial crash.
With Labour weakened, perhaps fatally, progressive Scotland is divided on the constitutional future; frantically distracting itself from the reality of what job losses and economic decline mean for the politics of union or independence.
With the retirement of so many from Holyrood in May, those who might remember the role of unemployment in Scottish politics, the disconnect between the rhetoric of ambition for Scotland and the acceptance of sometimes mediocre, or often dismal, outcomes may well make those protesting airport workers an image of what is to come.
Drew Smith is the GMB union Scottish Political Officer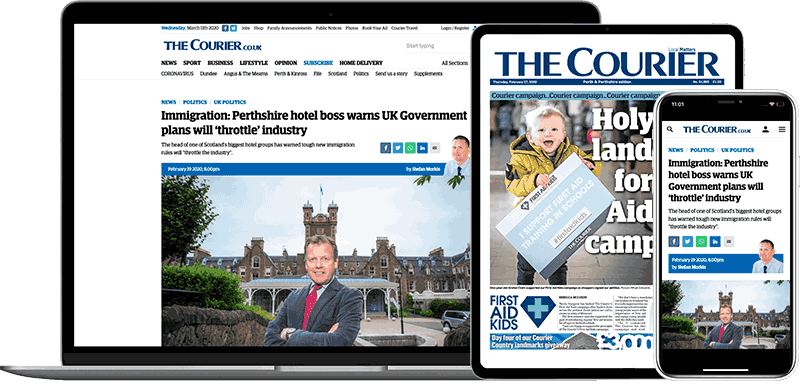 Help support quality local journalism … become a digital subscriber to The Courier
For as little as £5.99 a month you can access all of our content, including Premium articles.
Subscribe