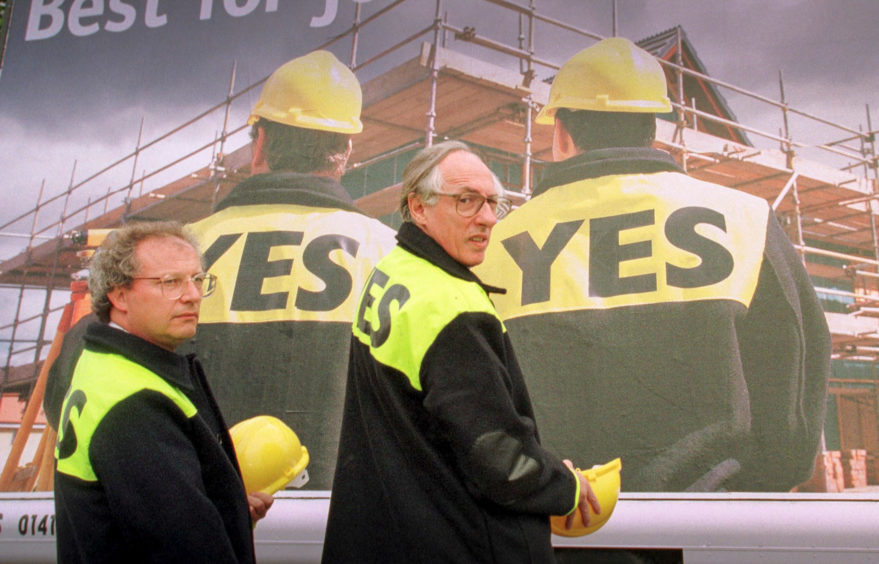 Twenty years after the sudden death of Scotland's first First Minister Donald Dewar, Michael Alexander explores his legacy by speaking to several former political colleagues who knew him professionally and personally.
When the Scottish Parliament re-convened on July 1 1999 almost 300 years after it was abolished as part of the Union with England, the words of Scotland's first First Minister Donald Dewar went down in history when he said: "There shall be a Scottish Parliament. Through long years, those words were first a hope, then a belief, then a promise. Now they are a reality."
As Secretary of State for Scotland in Tony Blair's Labour government at Westminster, the Glasgow Anniesland Labour MP fulfilled his late friend John Smith's pre-1997 general election promise of devolution – pushing through the legislation, leading the first cohort of MSPs, and also overseeing the commissioning of the Holyrood building that exists today.
However, the fledgling Scottish Parliament was plunged into mourning on October 11, 2000, when Mr Dewar, a much respected politician described as the "father of devolution", died suddenly aged 63.
The former solicitor had suffered bleeding on the brain following a fall.
His death was marked by warm tributes from around Scotland and the world.
FORMER FIRST MINISTER HENRY MCLEISH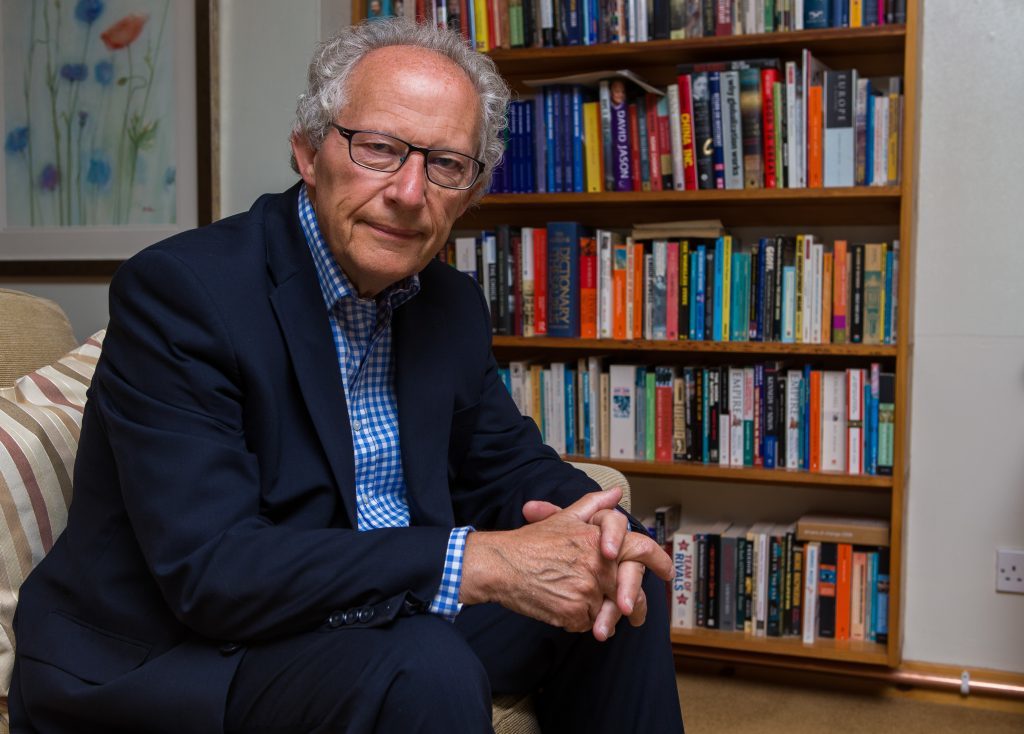 Former Fife parliamentarian Henry McLeish, who worked with Dewar as a minister in both the UK and Scottish governments and succeeded him as First Minister, said the untimely death shocked and saddened everyone in Scotland.
Reflecting on the 20th anniversary of his death, however, Mr McLeish said Donald Dewar's legacy lives on through the Scottish Parliament we have today.
"The first glowing testament to his legacy is the fact he achieved devolution," said Mr McLeish in an interview with The Courier from his home in Fife.
"The election of the Blair government in 1997 meant that there was going to be real change in the UK affecting Scotland, Wales, Northern Ireland.
"But there were still a lot of obstacles to overcome.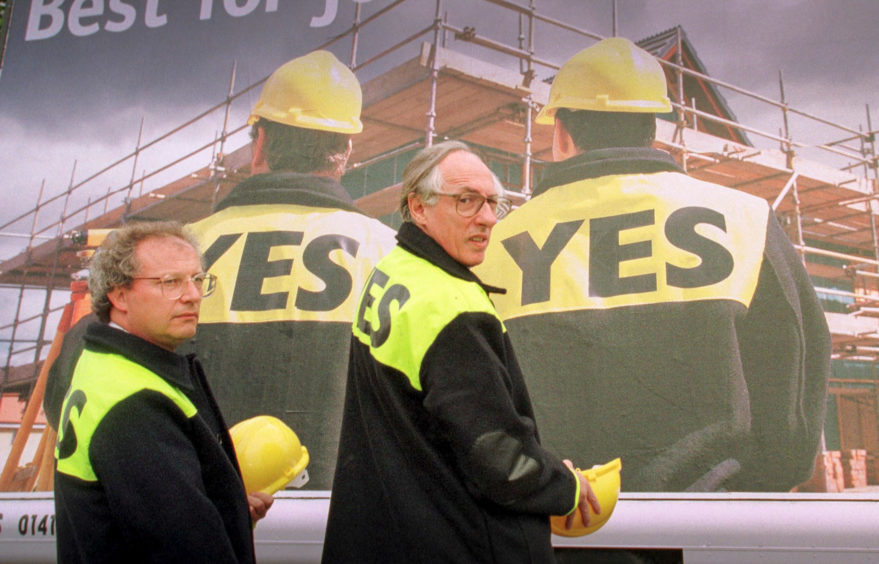 "Donald Dewar was the driver in pushing through the Scotland Act legislation at a time when for a lot of people even within the Labour Party, devolution was not a high priority.
"I'm not sure anyone in the Scottish group of MPs or anyone in the Cabinet at that time, could have done a better job in being fixed on the outcome and making sure that nothing got in its way."
Mr McLeish described Donald Dewar as being "sharp, intelligent, with a lot of political skill – a grinding hard worker who was very tuned in to the intellectual and political soul of Scotland".
With a public persona of being stable, sober and secure with great capacity for introspection, he took on the "enormous responsibility" of delivering on the Scottish constitutional question that had "ebbed and flowed" since 1707.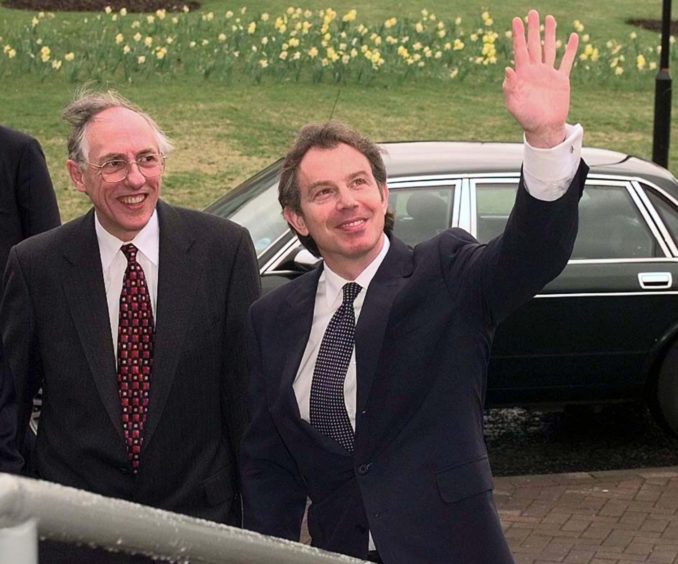 Crucially, however, despite being a "great unionist" who had "no truck with nationalism", Dewar saw the establishment of the Scottish Parliament as a "journey not a destination" – a view that Mr McLeish says many in Labour and beyond failed to understand.
"In his speech at the opening of the parliament, it was obvious this wasn't the end of the story," said Mr McLeish.
"The genie was out of the bottle and it wouldn't be going back in.
"I think it was at that point Donald Dewar made a very instructive point about the future.
"For a lot of my colleagues – for a lot of his colleagues – it was hoped that devolution would end the success of the SNP and, after the parliament was set up, we could move on at Westminster.
"But I had an inkling – and I know he certainly did – that that was not what was going to happen.
"A door had been opened and we had no idea who or what would be going through that in the years that lay ahead."
The priority of the early Scottish Parliament was to show that it worked.
"Remarkable achievements" such as free personal care, a ban on smoking in public places, free tuition fees and minimum alcohol pricing, showed that it did –  another legacy of Mr Dewar's diligence and vision, said Mr McLeish.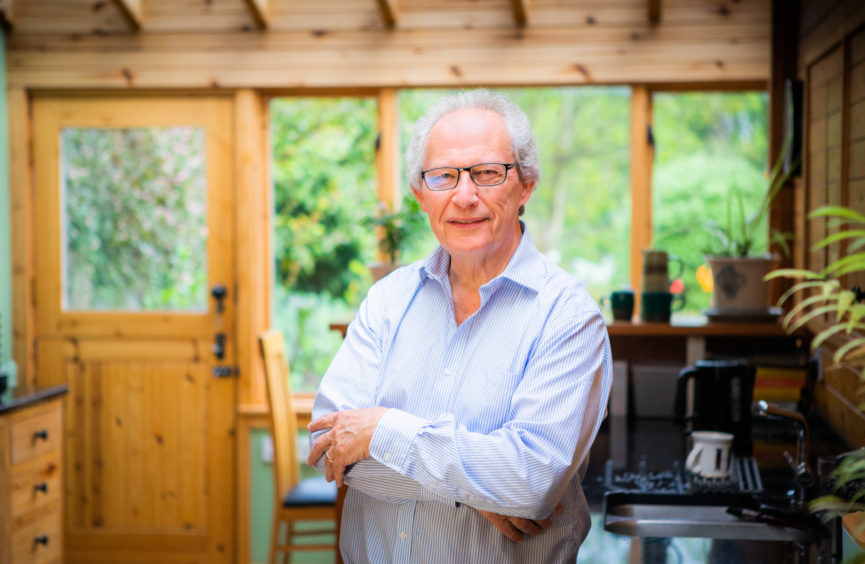 The aim of devolution was for Scots to "be more engaged" rather than to "prepare a path for a step towards independence".
This was reflected in the early Labour-Liberal Democrat coalition that governed from 1999-2007.
The fourth point Mr McLeish makes, however, is that the problems the Labour Party have had in today's SNP-dominated Scottish political landscape are largely down to "failing to gain traction in the post-devolution period".
Mr McLeish, who succeeded Donald Dewar as First Minister before standing down after a year amid the 'Office-gate' scandal, said it's impossible to know for sure what difference Donald Dewar might have made to politics had he lived longer.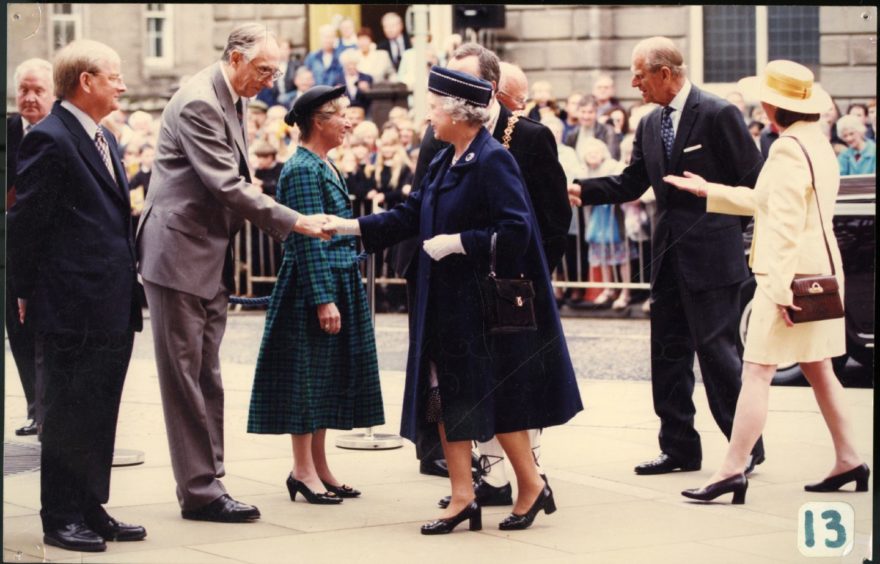 Mr McLeish is certain, however, he would have "got the message out there" that the Labour Party in Scotland had to change.
"We had to see a different vision," he said. "We had to see Scotland as Scotland. We needed to be more Scottish than we had been before.
"But Labour didn't do that. They failed to take the SNP seriously.
"They failed to recognise that we weren't just dealing with 'part of the country' – we are actually dealing with a separate country with separate aspirations, separate ambitions and a whole load of characteristics that the Labour Party just didn't take seriously because they didn't feel they had to."
FORMER FIRST MINISTER JACK MCCONNELL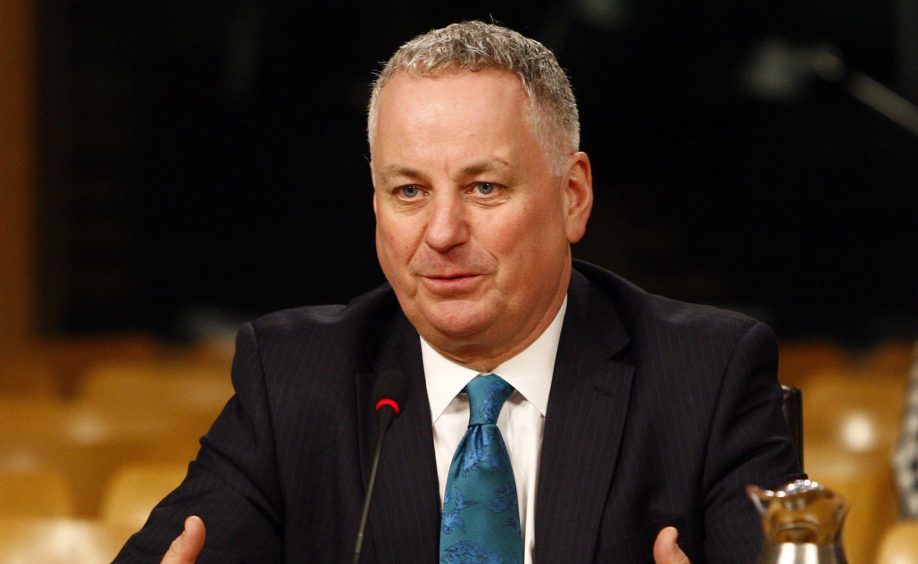 When former Scottish Labour leader Jack McConnell thinks of the late First Minister Donald Dewar, he remembers being "flattered and privileged" when asked to become Holyrood's first finance minister – and Dewar's ability to "lighten the atmosphere" during sombre occasions.
"Ten days after the first Scottish Parliament elections in May 1999, he told the Queen that he made me finance minister because I had been a maths teacher and I was the only one around who could count! That always makes me smile!" laughs Mr McConnell, who is now Baron McConnell of Glenscorrodale.
However, by contrast, Lord McConnell remembers the "deathly silence" that engulfed St Andrews House in Edinburgh just 17 months later when it became clear what the "inevitable" outcome of Donald Dewar's admission to hospital in October 2000 was going to be.
Cabinet members, civil servants and advisors, who were normally very noisy and joking, sat for hours in almost complete silence realising what a "massive hole" Donald Dewar's death would leave.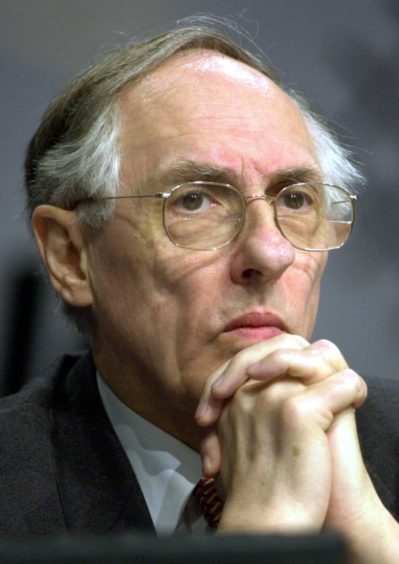 "It wasn't just a hole, a vacant seat where he had sat or a desk where he had worked – it was a presence around us and a hole in the fabric of Scotland," said Mr McConnell, who succeeded Henry McLeish as First Minister from 2001 to 2007.
"We were all aware that creating a successful Scottish Parliament and changing peoples' lives, demanding social justice was a massive challenge.
"But we were aware that day that the massive challenge had become an awful lot more challenging."
Lord McConnell spoke to The Courier as he prepared to present the online Donald Dewar Memorial Lecture on October 8, organised through Glasgow University.
It was Donald Dewar's intention that the devolved Scottish Parliament would increase social justice in Scotland – issues that are relevant "now more than ever" given the socio-economic problems emanating from Covid and the very live issues surrounding the relationship between Holyrood and Westminster.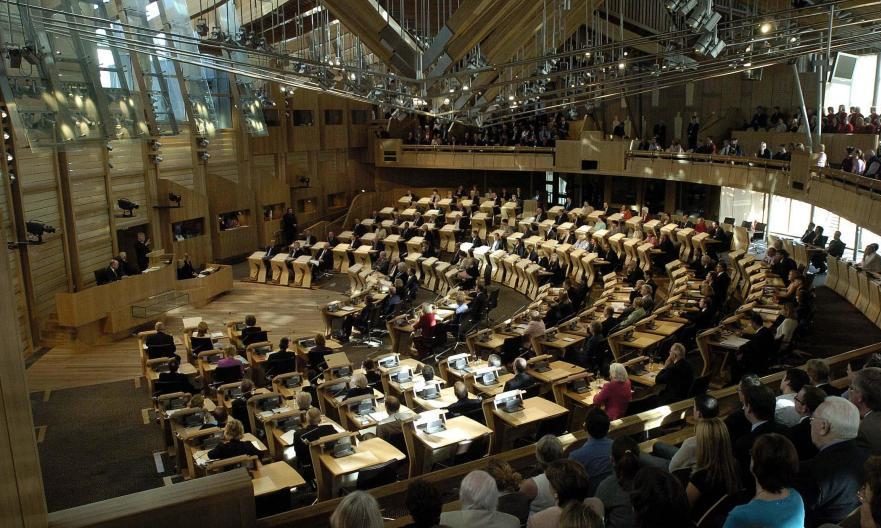 However, Lord McConnell thinks Donald Dewar would have been "disappointed" that during its second decade, the parliament has become "more of a political debating chamber for and against independence rather than an institution that changes and passes laws that make a huge difference to peoples' lives."
"Donald and I were different generations – we were a good few years apart," he said.
"But we shared a frustration that the law of Scotland and the rights of people in Scotland needed more attention and debate than they were ever going to get in the Westminster parliament.
"We shared a pride in the fact that Scotland had its own legal system, its own education system, its own religious institutions while being part of the union -embedded in the union.
"But what Scotland needed was a parliament where we could debate the great problems that affected our society and pass laws that would help change peoples' lives."
Lord McConnell said there's no doubt that Donald Dewar's intellect and devotion was instrumental in turning the promises of Westminster's Labour opposition before 1997 into devolution reality in 1999.
He doesn't think anybody else would have delivered the referendum, the Scotland Act and then the elections and the institution inside two years.
While it wasn't a given that Donald Dewar would become the first First Minister, McConnell saw it as important as it would "set the tone" and "set out the principles" under which the parliament would operate.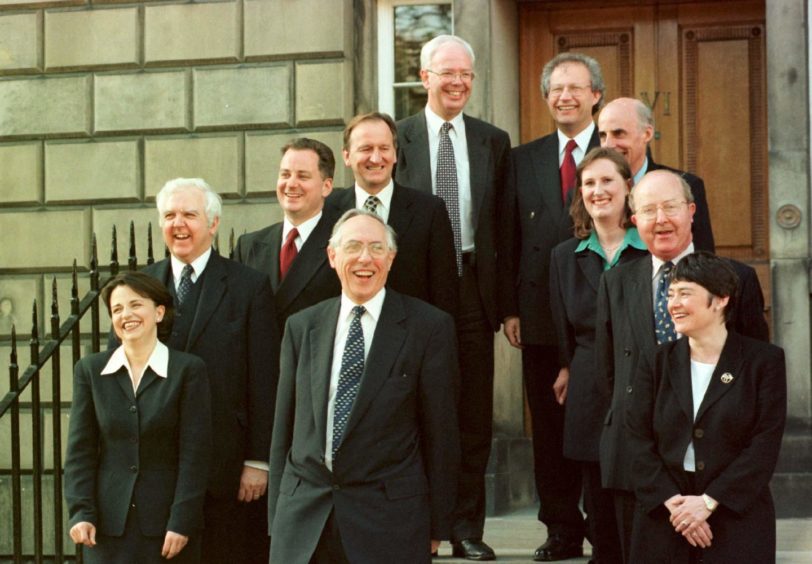 "As he said on his first day, it was 'time to get down to work'- I think that was really important," reflects Lord McConnell.
"Parliament was a strange combination of people who were very experienced in a very different political system in Westminster, and quite a lot of people who were inexperienced in a parliamentary setting.
"But having someone at the centre of it who came back to first principles and reminded us all that we were there to do a job I think was really significant."
FORMER MSP AND PRESIDING OFFICER TRICIA MARWICK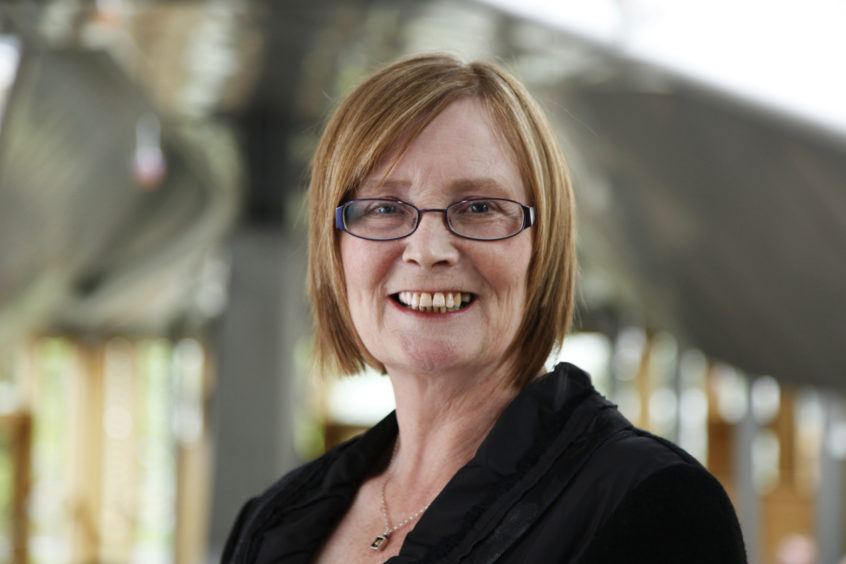 Former Scottish Parliament Presiding Officer Tricia Marwick may not have shared the same politics as Donald Dewar.
However, she speaks highly of a man who took a keen interest in wider parliamentary business.
The former Fife SNP MSP was very active campaigning for MS in Scotland around the time of his death.
She recalls having a members' debate when normally there are very few people in the Chamber.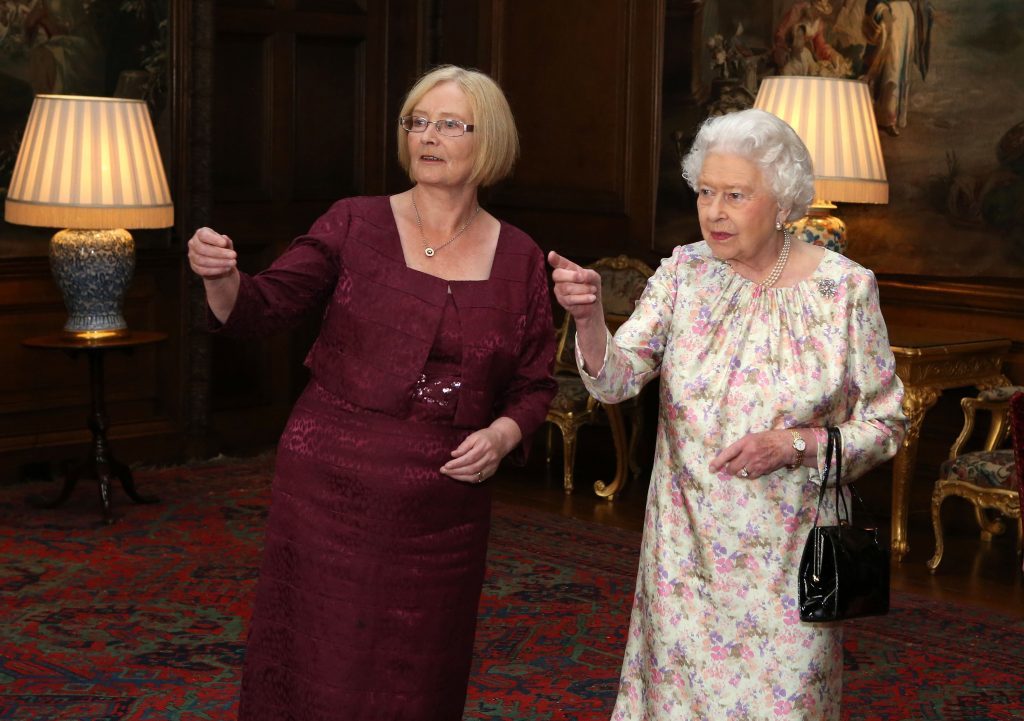 The reply is given by a junior minister.
However, at the start of the debate Donald Dewar came into the Chamber and just sat there, taking no part.
It was very unusual then and now for a First Minister to do that.
Yet it demonstrated his interest and commitment to wider affairs.
"That was the last time he was in the Chamber," recalled Tricia, who was elected as an SNP MSP in the first Holyrood poll in 1999, and became the first female presiding officer from 2011-2016.
"The whole body politic in Scotland was in a state of shock.
"I was the SNP business manager at the time and an emergency meeting of the Parliament Bureau was fixed to recall the Parliament for a debate on a motion of condolence.
"The Labour Minister for parliamentary Business, the late Tom McCabe, was almost inconsolable with grief.
"I had previously asked him privately to tell me what arrangements the Labour Party wanted and I would ensure that was what happened.
"At the Bureau meeting there was some different views about the arrangements but between us we made sure the recall and the arrangements for the day were exactly as the Labour Party wanted."
FORMER LIB DEM LEADER AND FRIEND, SIR MENZIES CAMPBELL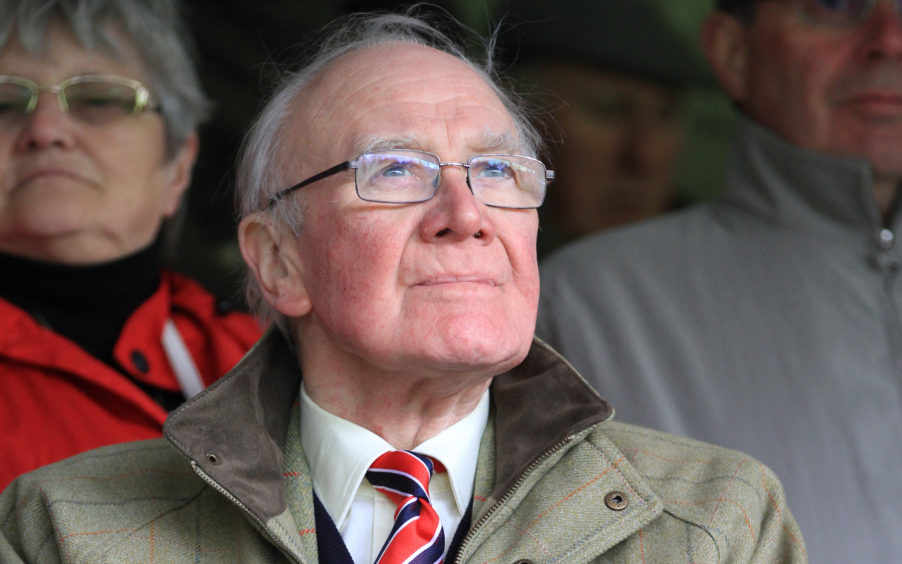 Former North East Fife Liberal Democrat MP and former leader of the Liberal Democrats Sir Menzies Campbell – now Baron Campbell of Pittenweem – is sure that Donald Dewar "wouldn't ever be sympathetic" to the idea of Scottish independence if he were alive today.
However, at a time when the devolution he delivered is under scrutiny, he does think that Dewar would back the concept of a federal UK.
Lord Campbell expressed the view not just as a political contemporary of the former Scottish Labour leader, but as someone who was also an old friend from their time together at Glasgow University.
In an interview with The Courier, Lord Campbell recalled how there were people "queuing up" to do interviews with him when it was announced that Donald Dewar had collapsed and was in hospital.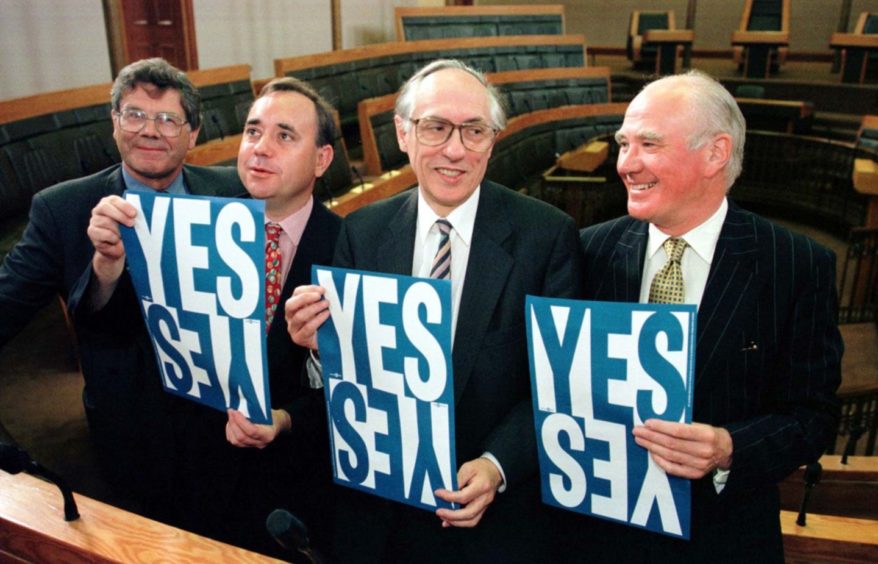 He told the media that "all Scotland was praying for a miracle".
After the inevitable happened on October 11, he remembers the "quite extraordinary" scenes when the people of Glasgow lined the streets as the funeral cortege went by.
However, when Lord Campbell reflects on the 20 years since Donald Dewar died, perhaps most tellingly it's his friendship he misses most.
When Lord Campbell started at Glasgow University in 1959, Donald Dewar was in third year and already a "big wheel" of the debating society alongside future Labour leader John Smith.
All the debates were along political lines with each taking a turn to "form a government".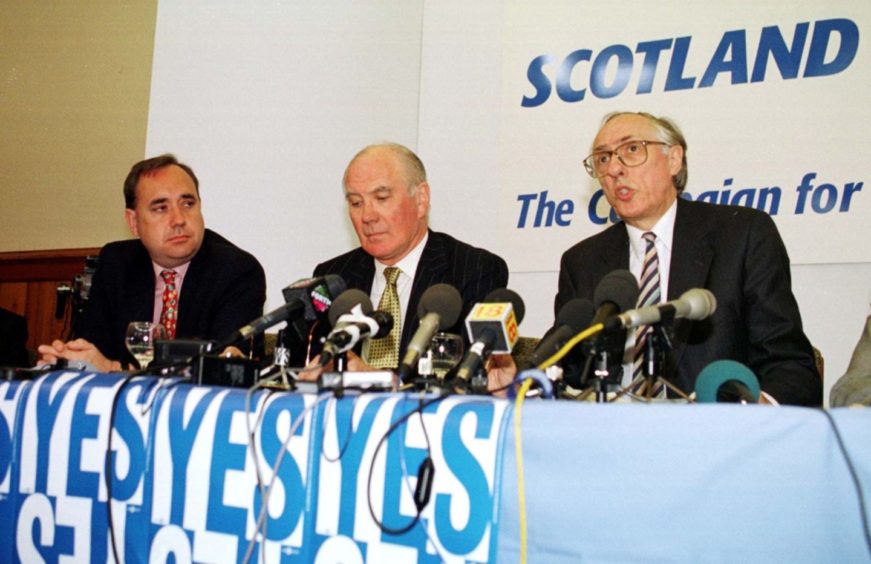 Lord Campbell, who became president of the Glasgow University Liberal Club, remembers Donald and John asking him 'why are you not in the Labour Party like your parents?', to which he replied 'because I'm a Liberal!'
"They didn't think that was a sufficient excuse!" laughed Lord Campbell who recalls how Donald could be "very cutting" and "have a real go at people".
The son of a respected west of Scotland dermatologist, the Dewar family home was on the edge of Glasgow's Kelvingrove Park where Donald had the basement which he'd use for "pretty wild" student parties.
"It was about drinking rather than any other sin if I can put it like that!" laughed Lord Campbell.
They lost touch for a while after Donald was unexpectedly elected Labour MP for South Aberdeen. Lord Campbell recalls this being a "very difficult time" for Donald as he had to move to London with his family, keep going to Aberdeen and was suffering from a bad back.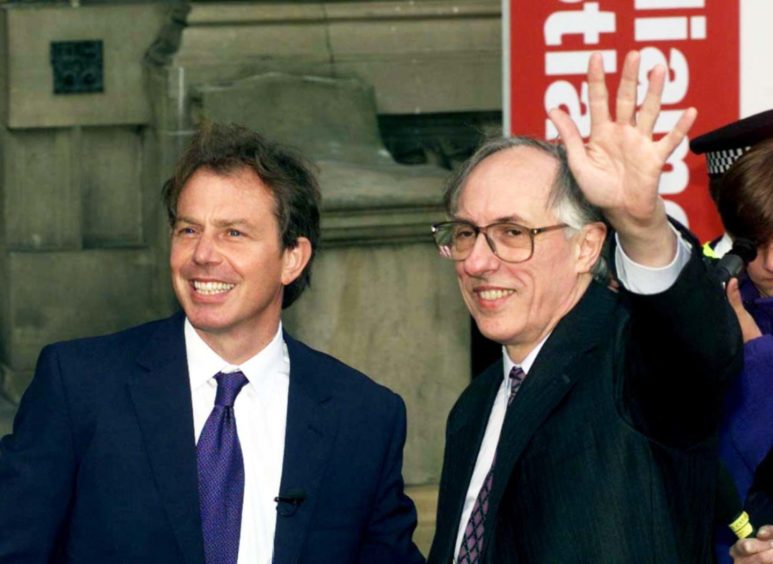 Lord Campbell believes Donald's confidence with relationships was "undermined" when his wife left him. He never remarried.
However, "he loved women and women loved him". He became a "regular fixture" at the Campbell house and would talk to his wife Elspeth "about things he never talked to me about".
He would visit every Christmas Eve but never stay over until Christmas Day.
A man with a "real sense of history", Lord Campbell said Donald had a "very fine collection" of Scottish colourists which his father collected and was also enormously into collecting rare books.
He'd drive 30 miles to a bookshop if he thought there was something rare he could pick up.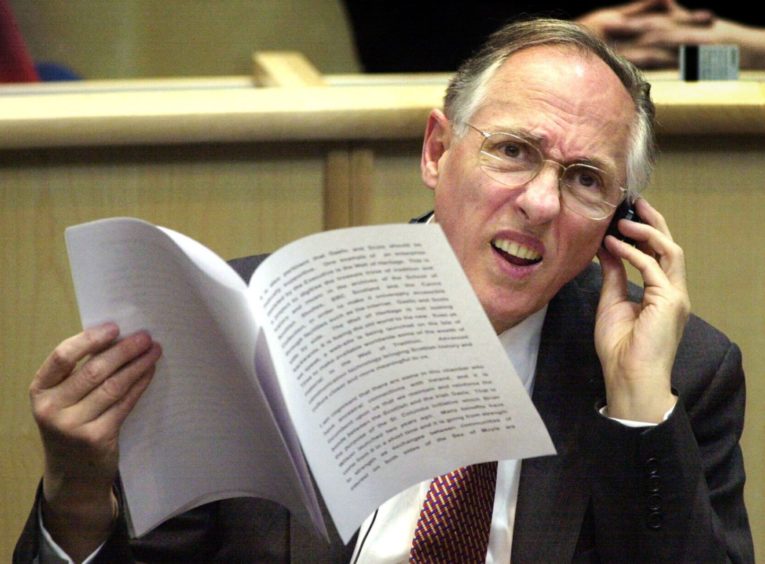 He had an encyclopaedic knowledge of the history of the Presbyterian religion of Scotland in the 19th century.
He was also very keen on sport – even if he was the "least sporting" of Lord Campbell's friends.
"I was an athlete at the time. He used to follow my activity with an eagle eye – If it was good he would say so, and if it wasn't, he would also say so!" he said , adding that everyone who met Donald "loved him" whatever their political persuasion.
There was another aspect that had to be kept in mind if Donald visited, however.
"You had to be very careful what chair you allowed Donald to sit on because if you weren't careful he would break it!" laughed Lord Campbell. "I can confirm we lost a few!"