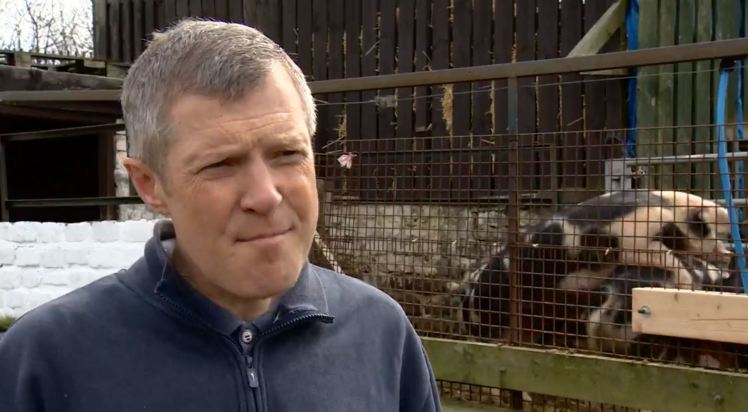 It has been described as anything from the most boring Scottish Parliament election in history to the most tedious election anywhere, ever.
But there have been a few highlights on the long road to May 5.
Here's my A-Z of the Scottish election trail.
May it live long in the collective memory…
A
Kissing babies and sticking rosettes on dogs isn't enough any more. Our leaders need to get to grips with Animals. From mounting buffalo to making giraffe soup, with dead fish and passionate pigs in between, our friends from the animal kingdom have been the real stars.
David Coburn – UKIP leader in Scotland and self-confessed "bam's bam" – holding some fish in Pittenweem. pic.twitter.com/aWZIyQLW8j

— James Glossop (@glossophoto) April 27, 2016
B
We heard Ruth Davidson was going to a Buffalo farm. We expected her to straddle one of the proud beasts. She delivered.
C
Unlike most stunted photo-ops, Comic-gate will live long in the memory. Did someone doctor a picture of Nicola Sturgeon holding up the Dandy to make it look like she was brandishing The Sun? No, they didn't. A high point which should have been a depressing low.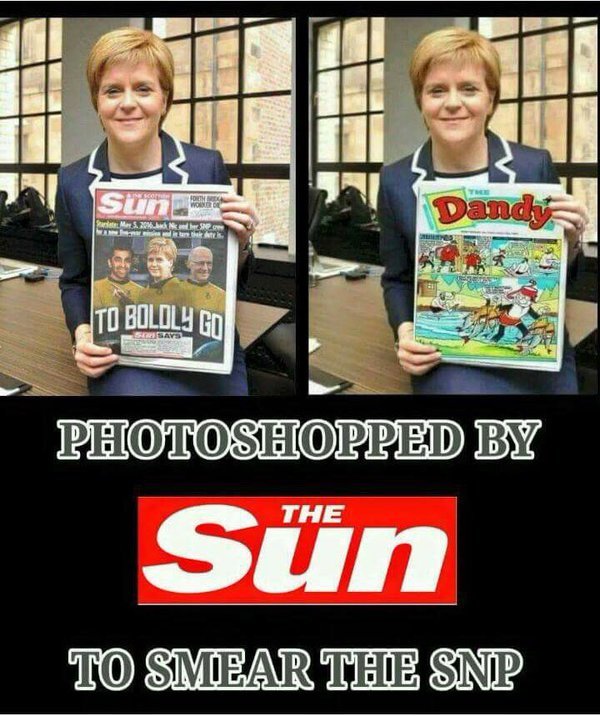 D
Ruth Davidson and Kezia Dugdale have proved game for anything – literally – in their scrap to finish a distant second. Absolutely no loss of Dignity. No, not at all.
E
A distinct lack of heavyweights have deigned to cross the border to help their floundering colleagues, mainly thanks to the EU referendum – far more important than what we're doing in the chilly north.
F
Football is the people's sport so people who play football will be liked by the people. The bold Ruth and Kez took this on board with varying degrees of success.
https://www.youtube.com/watch?v=87rIxTeSa5I
G
A surreal moment in the Lib Dem campaign as national leader Tim Farron is chided over his suggestion to impressionable youngsters that Giraffe soup is a suitable dish to serve up at nursery.
https://twitter.com/C_GMcPherson/status/725979770534662144?lang=en-gb
H
After a level of political engagement rarely seen in Scotland during the independence referendum, Hustings actually had to be cancelled due to lack of interest in this campaign. Shame.
I
It seems an age ago now but remember when the Beeb brought Question Time to Dundee? Incomers, Infiltrators and Inexplicable accents were the hot topics for days.
J
The jaded hack's jaded hack, Jamie Ross of Buzzfeed has had a triumphant campaign on social media, thanks mainly to slides, teaspoons and — again — animals.
The Scottish Lib Dems just had the most fun manifesto launch imaginable https://t.co/EsT2BwxAKL https://t.co/dYH3eUdlTl

— BuzzFeed News UK (@BuzzFeedNewsUK) April 15, 2016
Ian Murray only owns one teaspoon. https://t.co/TNTFm4kzsv pic.twitter.com/PAs7MQfXaA

— Jamie Ross (@JamieRoss7) April 29, 2016
WHAT THE HELL ARE THESE pic.twitter.com/Cf8qa5HMTz

— Jamie Ross (@JamieRoss7) April 22, 2016
K
Kezia Dugdale has battled manfully to restore Scottish labour's battered image. Her habit of visiting nurseries was always going to come back to bite her though. Like this…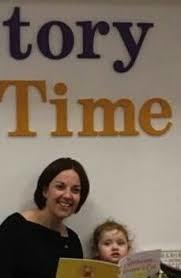 You should've played it safe and stuck to animals Kez.
L
Labour — remember them? Once the unassailable party of power in Scotland, reduced to scrabbling for second place.
M
Various Manifesto launches took place — in front of hundreds like a rock concert (SNP), on a slide (Lib Dem) and too late to make much difference (Labour). No symbolism in there then.
N
The Neverendum has loomed large over this election, like a sinister shadow/ promising rainbow (delete as applicable).
O
There was a moment of levity during the Old Firm Scottish Cup semi-final as candidates took part in some lighthearted banter, well-received by all…
.@murdo_fraser you not a St Johnstone man anymore Murdo? That level of glory hunting you'll be in the SNP by June

— Gerry Braiden (@BraidenGB) April 17, 2016
P
It would be delightful if this stood for Policy but it has to be Photo-op. Admittedly we, the media, shamelessly encouraged it by turning up at every fish- fondling, buffalo-bestriding moment but if we hadn't, they'd have just recorded it all by the medium of selfie anyway.
Q
The party faithful were warned to be nice to the Press at the SNP manifesto launch but it seems they're not keen on Questions, hissing at — but not booing — one journalist as he tried to do his job.
R
Not one politician or activist has had anything but a "terrific Reaction" on the doorsteps during campaigning. Just once, I want to read about a leafletter being tarred and feathered and run out of town.
S
There's little Sexy about a visit to a farm for a policy announcement but try telling that to these pigs. They love a bit of willie (Rennie).
Looking back over today's Willie Rennie i/v. "We like to send a pictorial message about what we're asking for." pic.twitter.com/oQETx3CBUw

— Philip Sim (@BBCPhilipSim) April 8, 2016
T
Forget the leader debates, the interviews with Sturgeon et al by Gary, Tank Commander threw far more light on the characters behind the parties, not all of it flattering.
https://www.youtube.com/watch?v=2fDYUBOqb9w
U
UKIP didn't enjoy the best of campaigns, led by David Coburn (see above. And below.)
V
David Coburn's attempt to live Video-blog the first leader's debate via Periscope was a thing of beauty as viewers realised he didn't have a clue what he was doing. "Will you prod him?" he asks his aide of his helpless technological boffin. Comedy gold.
https://www.youtube.com/watch?v=R2R4fHhABXM&feature=youtu.be
W
The Greens have had a solid, if unspectacular campaign until you drill into their manifesto (not literally — they don't like fracking-type activity). They're all for legalising Wild-growing drugs. Not a policy found in other such documents.
X
Thanks to the Scottish electoral system, it's not a case of simply sticking an X in the box beside your favourite candidate. You also vote for a party, with further MSPs elected according to who's top of the party list. A LOT of the last shower are coming back next week whether you like it or not. Just a friendly warning there.
Y
A brave attempt to capture the Youth vote by Ken Macintosh here.
God save us all if it catches on. The "Mack" himself liked it though.
https://twitter.com/C_GMcPherson/status/720706415095115778
Z
Despite all this frivolity, the campaign has been a general snore-fest. Bring on the Brexit campaign. Zzzzzz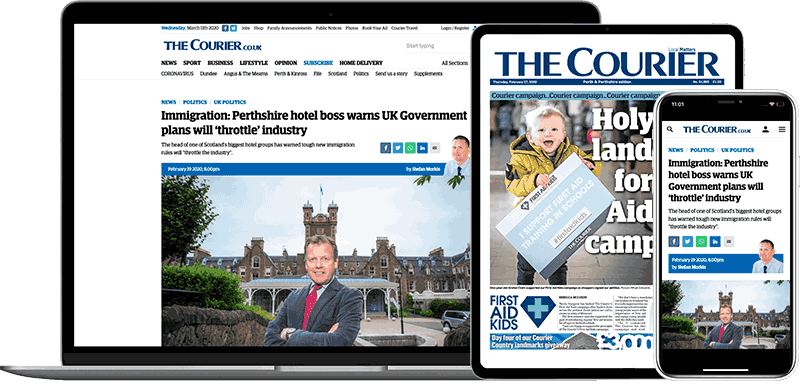 Help support quality local journalism … become a digital subscriber to The Courier
For as little as £5.99 a month you can access all of our content, including Premium articles.
Subscribe