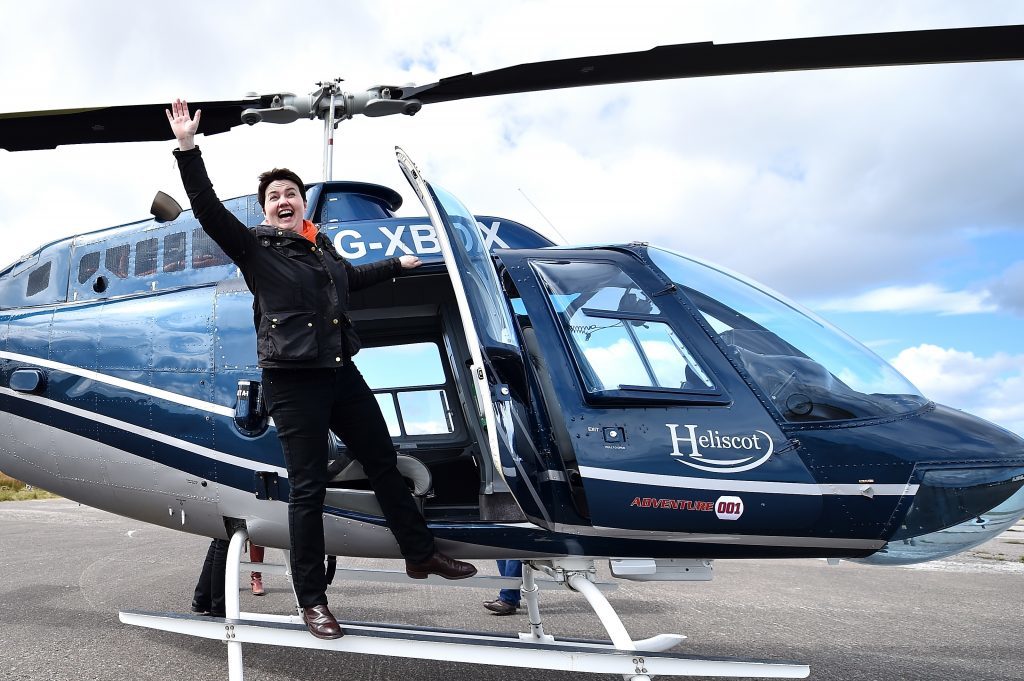 The Scottish Conservatives have a one in four chance of either beating Scottish Labour or finishing on an equal number of seats, according to a new election forecast.
The research also predicts that the SNP is "99% likely" to win another majority at Holyrood on Thursday.
Dr Chris Hanretty of the University of East Anglia used national and constituency-level polling data, alongside historical information on the relationship between polls and outcomes, to forecast the election.
A prediction model, using constituency polling data from TNS-BMRB, was used to forecast outcomes in each constituency and region.
It found the SNP are most likely to win 70 out of 129 seats, with Labour taking 26, the Tories 22, the Liberal Democrats five and the Greens six.
No other party is forecast to win a seat.
In 2011, the SNP won 69 seats, with Labour coming second with 37 seats, and the Tories trailing in third place with 15.
Dr Hanretty said: "There's a one in four chance the Conservatives could either beat Labour or finish equal on seats – and they're exceedingly likely to register their best-ever seat tally.
"It's gone from a what-if scenario to a real risk for Labour."
He added: "What's notable is not just the fact that the SNP looks set for another majority, but also the size of their lead over the second-placed party, whichever party that might turn out to be.
"They might only win one more seat than they did in 2011, but still end up a good 40 seats ahead of the second-placed party."
Dr Hanretty's forecast was published as a fresh poll found Labour are two percentage points ahead of the Tories in the constituency vote, by 21% to 19%, but in the regional list vote the Tories lead Labour by 20% to 19%.
The poll, conducted by Survation for the Daily Record newspaper, canvassed 1,024 people on May 1 and 2.
It puts the SNP on 49% in the constituency vote, with the Lib Dems on 7% and other parties on 5%.
In the regional vote, the SNP have 43%, the Lib Dems 6%, Greens 7%, Ukip 2% and other parties 2%.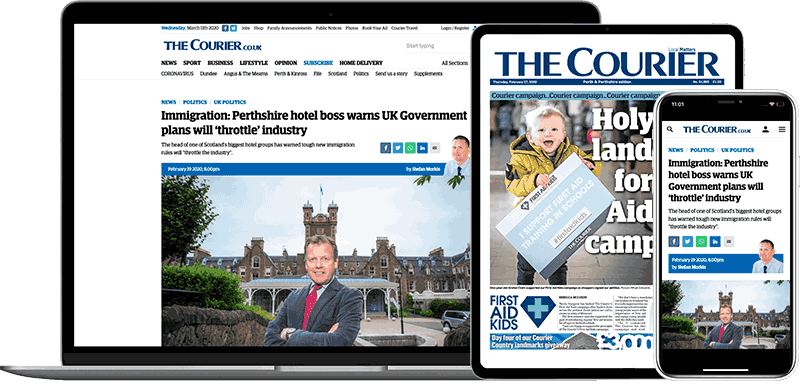 Help support quality local journalism … become a digital subscriber to The Courier
For as little as £5.99 a month you can access all of our content, including Premium articles.
Subscribe