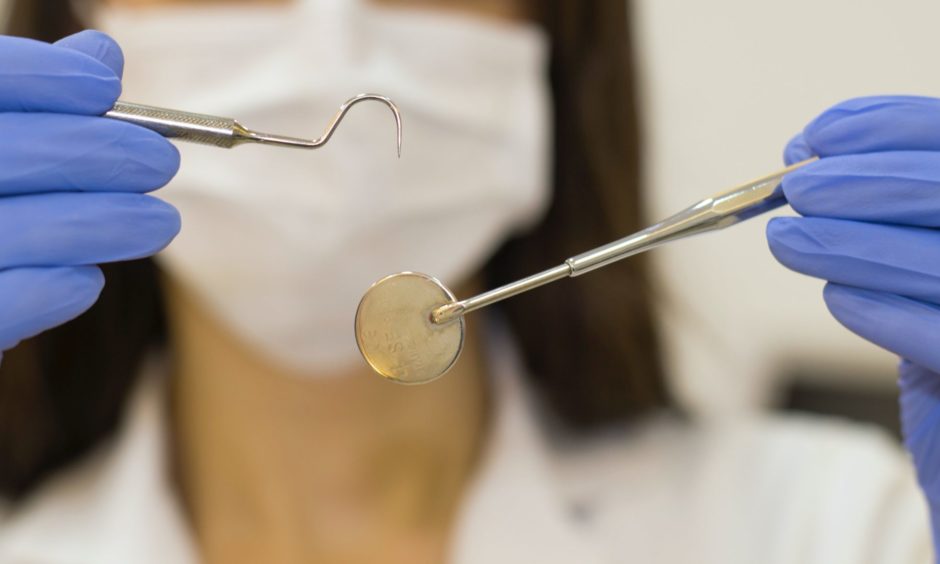 The dental health of Scotland's poorest children is at risk of receding  decades as access to services remains strained, dentists have warned.
It comes as latest figures show more than one in four primary one pupils in Tayside and Fife have tooth decay — which leads to missing teeth, fillings and further complications.
In Tayside, children from worse-off backgrounds have 30% more instances of dental disease than those from more affluent areas.
Improvements have been made in young persons' dental care in Scotland in the last 10 years, but children from more deprived backgrounds are still at greater risk of poor dental health.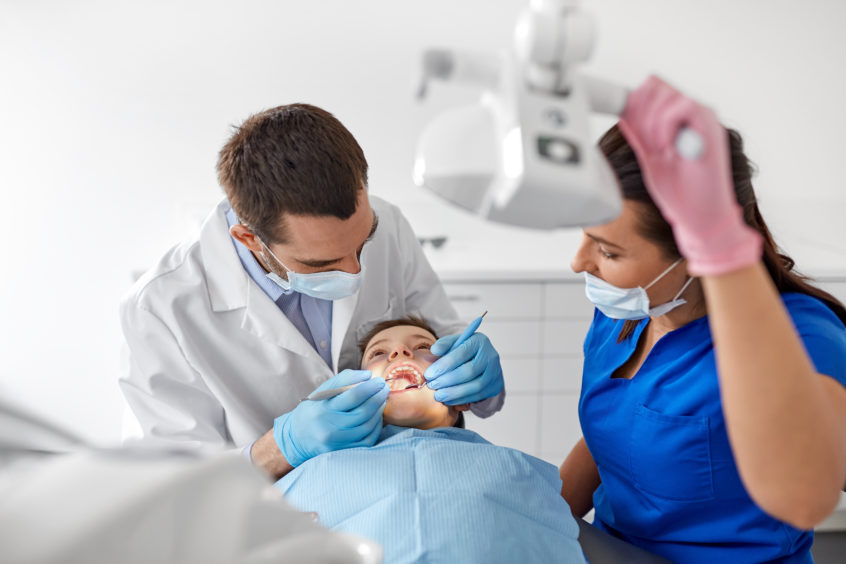 In 2008, more than 67% of the country's poorest children had obvious signs of tooth decay, while in 2020 that figure stands at just over 41%.
But, with "normal" dental services unlikely to resume before Christmas and the Scottish Government's  Childsmile programme paused as the pandemic ensues, the work achieved in tackling tooth health inequality could be completely undone, according to the British Dental Association (BDA)
"Persistent inequalities"
The BDA warns "stark and persistent inequalities" will widen as a result of the pandemic, "given the collapse in access to routine services, the suspension of public health programmes and the impact of sugar-rich lockdown diets".
Dentists have warned previously the backlog in care caused by the coronavirus and despite the Scottish Government giving a November 1 return date for "routine services".
Professionals warned they would still be able to see 80% fewer people per day because of the hygiene, PPE and distancing measures currently in place.
Robert Donald, chair of the British Dental Association's Scottish Council, said: "Covid risks undoing decades of progress in improving the dental health of our children.
"Dentistry in Scotland is at a turning point. Routine check-ups remain off the cards for most families, our public health programmes are struggling and high street practices face a deeply uncertain future.
"The oral health gap between rich and poor — which has proved so stubborn — will widen unless we see real commitment from the Scottish Government."
Health board accepts more to do
NHS Tayside's clinical dental director Morag Curnow said although the Childsmile programme had reduced "burden of dental disease", it had yet to significantly reduce the inequalities gap.
She said: "The latest report of the National Dental Inspection Programme shows that the dental health of primary one children across Scotland continues to improve.
"However, inequalities remain and the children living in the least affluent areas have 30% more dental disease than those living in the most affluent.
"In Tayside, programmes such as Childsmile have reduced the overall burden of disease but not significantly narrowed the inequalities gap and our Oral Health Improvement Team will be looking at innovative ways to address this.
"Currently, school-based programmes involving visits from dental staff have been suspended due to COVID-19, but schools can continue with the evidence-based toothbrushing programmes with support from local dental services."
"In the school year 2019/20, 74% of primary one children in Tayside were free from tooth decay, three percent higher than the last report in 2018 and 28% higher since the programme started in 2002/03. These figures also show that the average number of decayed, missing or filled teeth per child reduced from 2.76 in 2002/03 to 1.04 in 2019/20."
The Scottish Government was approached for comment.