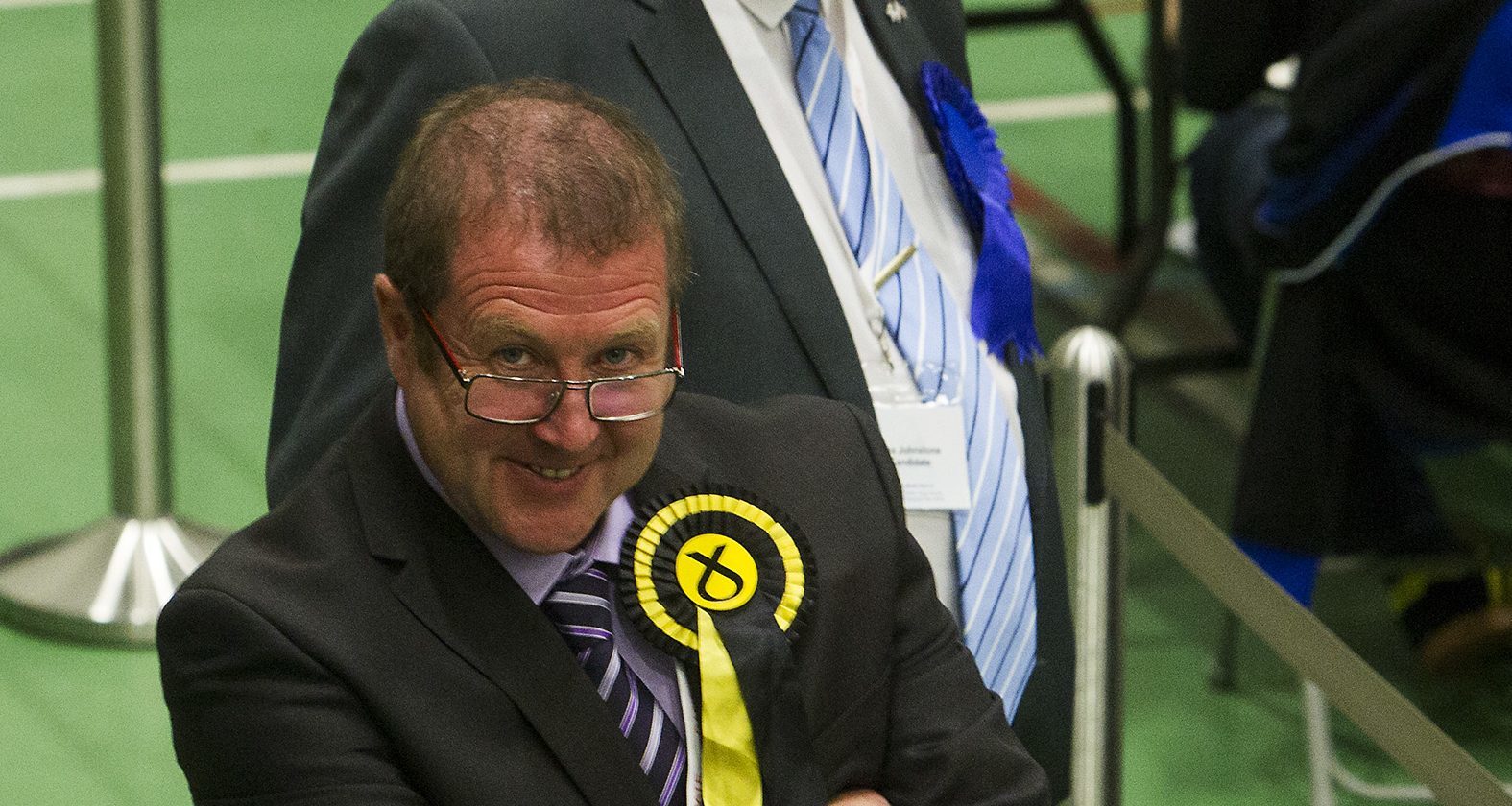 The SNP retained both their constituency seats in Angus – though they were run close by the Conservatives.
Graeme Dey retained the Angus South seat he won in 2011, but with his majority cut from 38.3% to 13.4%.
Mairi Evans is the new MSP for Angus North and Mearns, replacing fellow Nationalist Nigel Don. The SNP majority in this seat was also reduced due to the Tory surge, from 29.2% to 8.3%.
Mr Dey said it was an "absolute privilege" to serve the constituency and said there were "lots of exciting times ahead" for Scotland.
He added: "The Labour vote is collapsing across Scotland and in a lot of seats where it's not a straight fight between the SNP and Labour, then the votes are going to the Tories.
"Obviously it would have been nice to retain the majority we had but that's politics and we'll reflect on this result in the same way that we did after the 2011 election and think how to move forward.
"What matters is that the SNP has won another election here in Angus South as we have done for so many years. As a county Angus continues to put the SNP first."
Mr Dey's closest rival Kirstene Hair won 11,318 votes to his 15,622.
She said she was delighted that the Tories had performed better than in 2011.
She said: "We had a huge majority to overturn and so the big push was in the constituency seats. We are very, very happy that the SNP majority in Angus South is less than it was."
Other Angus South candidates Joanne McFadden (Labour) had 3,773 votes and Liberal Democrat Clive Sneddon had 1,216 votes.
Mairi Evans, who has been a Brechin councillor for the past nine years, shed a few tears after the Angus North and Mearns result was declared.
The new MSP said: "It's a massive honour to be in this position. It's something I've fought hard for over the past year and I'm excited to get started.
"I really fell into the council elections purely by chance. When I was asked to stand I didn't think there was much chance of being elected – I was still in the last year of university.
"I thought I'd give it a go. I was elected to the council and it's stemmed from there.
"I've wanted to be in Parliament purely because that's where you can make a big difference to the policies that will impact on people's lives."
Ms Evans received 13,417 votes, followed by Conservative Alex Johnstone (10,945), Labour's John Ruddy (2,752) and Liberal Democrat Euan Davidson (2,265).
Mr Johnstone said: "The SNP's majority is significantly reduced. Unfortunately not by quite enough to win the seat but it's been a big night for the Conservative party.
"The SNP have had some high points in the last few years and tonight they might not be beaten, locally or nationally but we will keep the pressure on."
Shortly before the Angus South result was announced Liberal Democrat candidate Clive Sneddon took unwell and required to be seen briefly by paramedics. He did not require hospital treatment.
The turnout for Angus South was 56.8%, up from 49.9% five years ago, with 32,052 ballots cast.
In the Angus North and Mearns seat there was a 54.27% turnout with 29,496 ballots cast. This was also up from 47.4% in 2011.
Labour candidate John Ruddy said he was disappointed that more people hadn't voted.
He said: "I think it's very disappointing that so many people haven't felt that they could come out and make a decision.
"We've had a clamour for more powers for Scotland over many years but now we have a situation where people don't want to decide what to do with it."
Angus has voted SNP in its first past the post seats since the Parliament was formed in 1999.