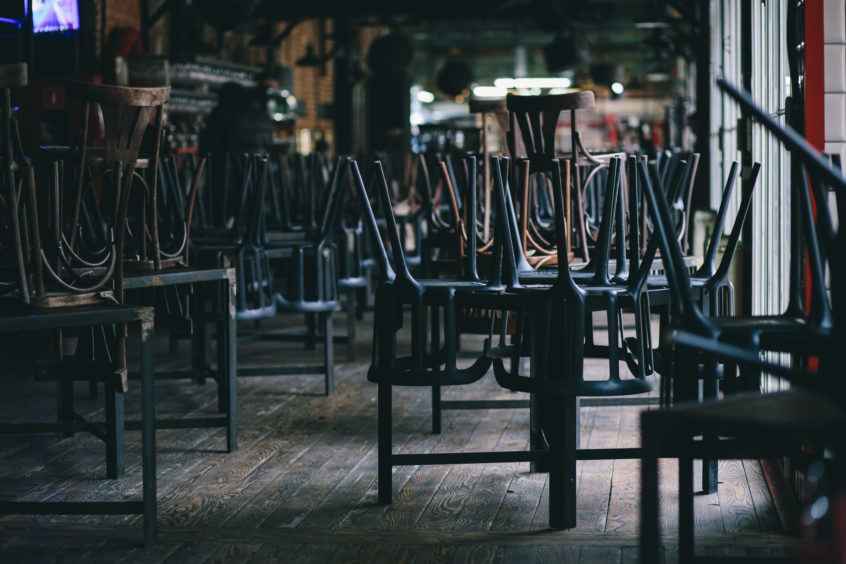 Fife pubs placed in level two covid-restriction tiers would rather be placed in stricter measures, an MSP has claimed.
Speaking at topical questions on Tuesday afternoon, Fife Scottish Labour member Alex Rowley asked the Scottish Government if support would still be available for businesses in level two areas that might not be able to operate.
Aberdeen, Angus, Perth and Kinross, Fife and Aberdeenshire are all currently placed in level two restrictions, allowing pubs and restaurants in each local authority area to sell alcohol in a limited capacity.
Pub owners would rather close
Mr Rowley said: "I have been contacted over the weekend by a number of companies and pub owners in Fife who say they are in level two, but they would prefer to be in level three because, realistically, they are unable to function.
"Will they get the same support; for example, if a bar said it was simply not feasible for them to open?"
Furlough helps
Finance Secretary Kate Forbes said the government was sympathetic to business concerns and said there was a window of a month to adjust support measures while the furlough scheme is still available.
She said: "This is an issue which has somewhat been resolved with furlough being extended because the big challenge for pubs was that, even if they were allowed to open in level two, a ban on selling alcohol would mean that it would clearly not be viable for them to do so.
"There was a risk that they would not be able to access the job support scheme if they were closed, which is more generous than the support under the scheme if they were open.
"In discussion with businesses and business organisations, it was concluded that it would be easier to mandate closure rather than to allow businesses to open with less financial support.
"We now have a window of a month to make sure that the regulations are right, because furlough is in place and the job support scheme has not come into operation, but we will need to ensure that pubs and other businesses are able to access maximum support.
"Of course, that will not even be a topic of consideration if the furlough scheme is extended for Scottish businesses, as the Prime Minister said it would be."
Four requests for meetings
Fresh doubt as to whether Scotland would receive furlough payments from the UK Government arose on Tuesday, despite initial promises from Prime Minister Boris Johnson.
Ms Forbes told the Scottish Parliament multiple requests had been made between the Scottish Government and the Treasury for reassurances.
She added: "Since Saturday night, I have asked on four occasions for a meeting with the chancellor or the Chief Secretary to the Treasury to give them the opportunity to clear up the issue and provide clarity once and for all.
"Such a meeting has not been granted. One suspects that that is because the UK Government still does not know what its position is."