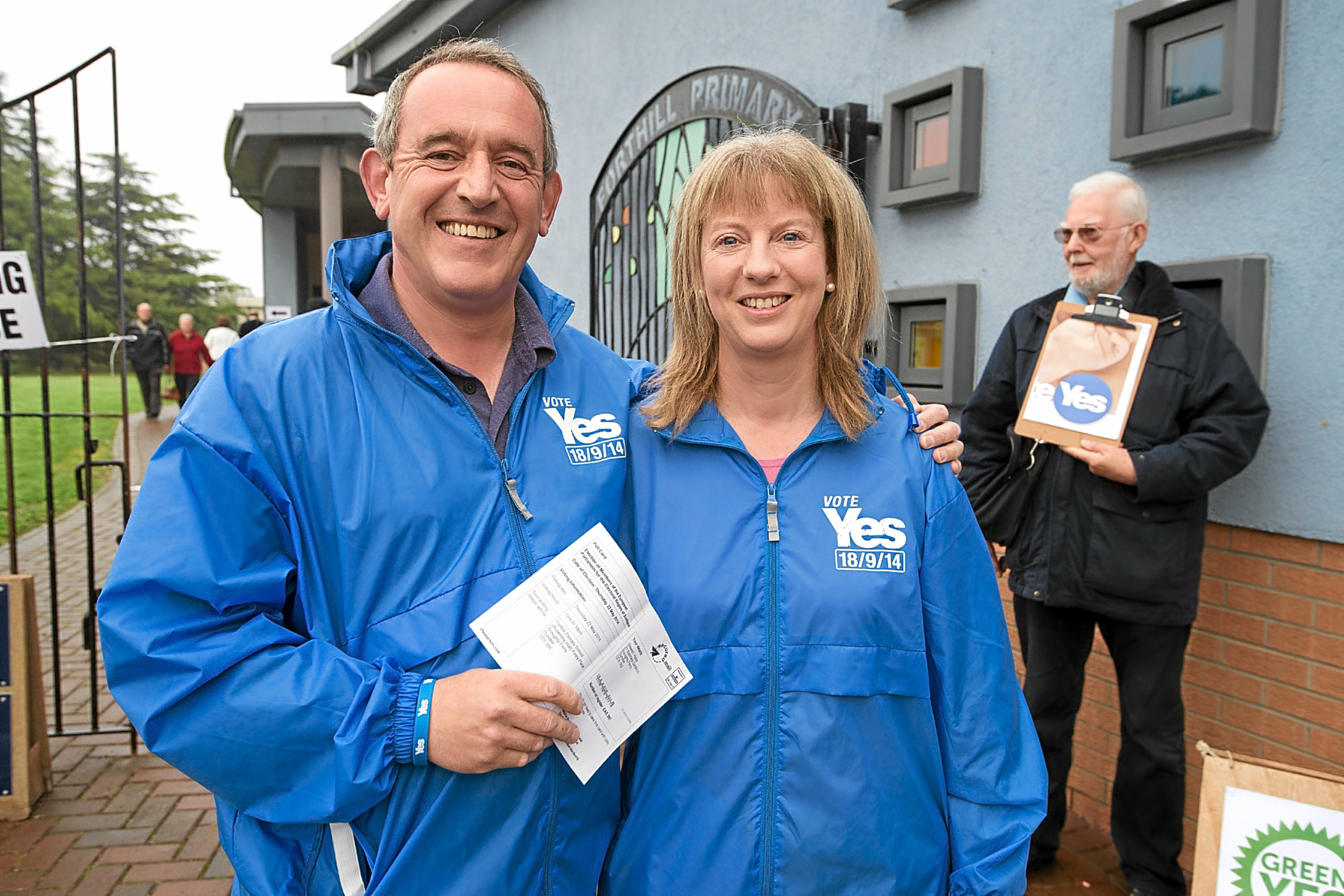 One of the most powerful couples in Scotland has separated, an SNP spokeswoman has confirmed.
Stewart Hosie MP, the party's deputy leader, and Shona Robison MSP, the health secretary, announced the split after nearly 20 years of marriage.
A party spokeswoman told The Courier: "Stewart Hosie MP and Shona Robison MSP have separated. They have a young daughter, and she will continue to be their priority.
"Both parties have asked that their privacy is respected during this difficult time. No further comment will be given."
The couple, who lived together in Dundee, became the first husband and wife team to represent the same constituency at Holyrood and Westminster when he won Dundee East in 2005.
They met at an SNP conference in 1990 before tying the knot seven years later.
Rumours have been circulating that the marriage was under strain.
The couple were aware of the pressures involved in sitting in parliaments in different parts of the UK from the outset.
Speaking shortly after Mr Hosie's capture of his UK Parliament seat in 2005, Ms Robison said: "Westminster is a challenging place to work but it is difficult for any working couple and we are lucky in that we have family support, and not everybody has that, and a very good local nursery."
"We have supports in place to help us but we are very conscious that we are going to have to make time for us as a family and we are going to be quite strict about that, particularly at weekends."
Both of them have close links to Nicola Sturgeon. Ms Robison is a long-term friend of the SNP leader's and he has a close working relationship with her as the party deputy.
Mr Hosie, who was born in Dundee and is the SNP's spokesman on the economy, is due to lead the Nationalists' fresh drive this summer to win over Scots on independence.
Former Commonwealth Games minister Ms Robison, who became an MSP in 1999, is to find out how she fares in Ms Sturgeon's cabinet shuffle this week.