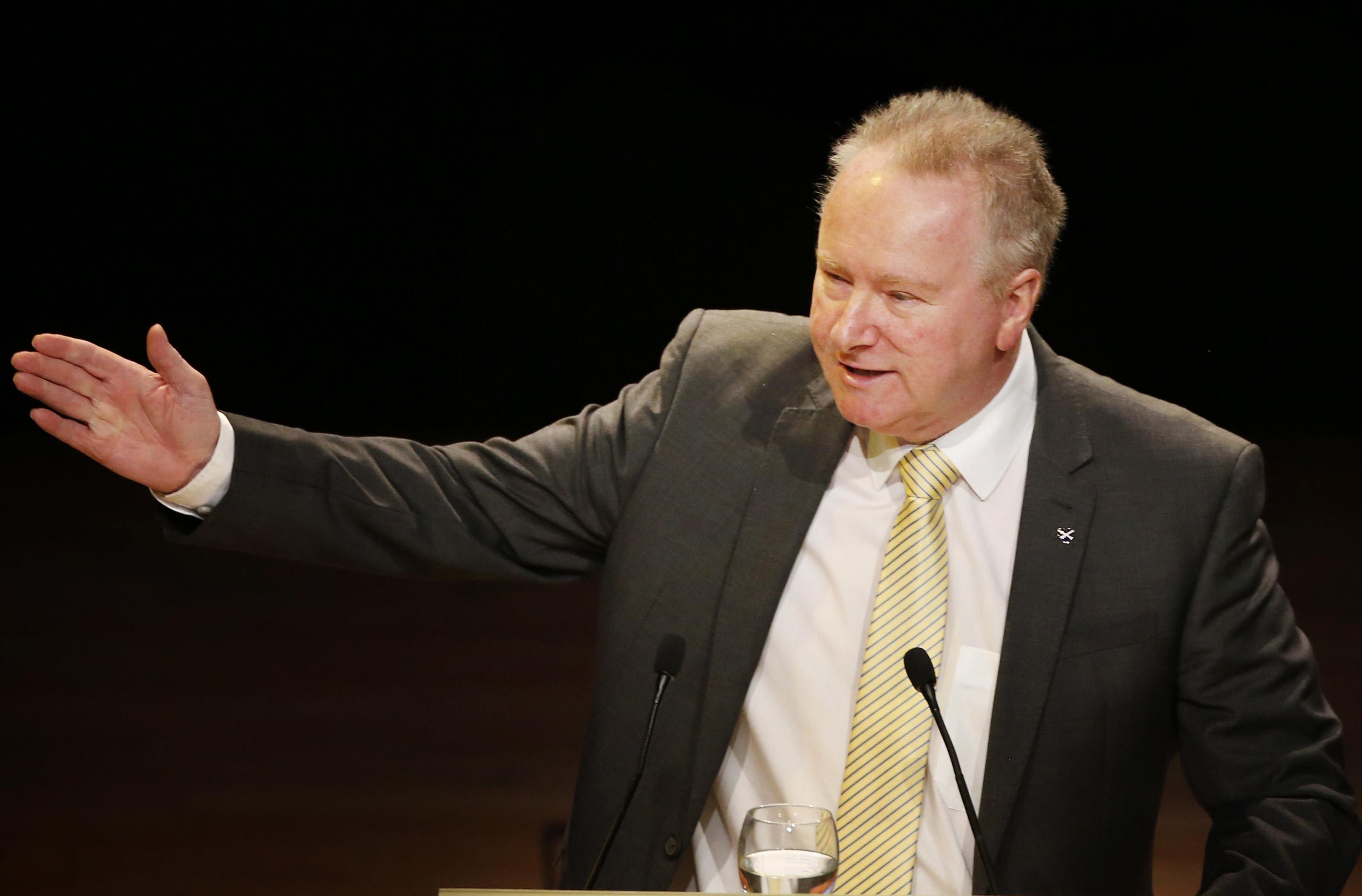 Social Justice Secretary Alex Neil has announced he is leaving the Scottish Government.
Mr Neil, who served in the role for 18 months, and was previously Health Secretary, has written to Nicola Sturgeon confirming his intention to stand down.
Ms Sturgeon is due to appoint a new cabinet at her official residence, Bute House in Edinburgh, after she is formally sworn in as First Minister.
Rural affairs secretary Richard Lochhead has also resigned his post.
In his resignation letter to Ms Sturgeon, Mr Neil said: "I should like to express my appreciation for the opportunity to serve as Social Justice Secretary for the past eighteen months.
"I believe we have laid the basis for an ambitious programme of reform for the next five years, especially in relation to housing, planning and social security policy.
"However, I now intend to concentrate on my constituency and other work which cannot be easily done whilst serving in the cabinet."
Ms Sturgeon said Mr Neil had served "with distinction" and leaves "a rich enduring legacy of achievements" across the portfolios he was responsible for.
She noted his role in taking equal marriage legislation through Holyrood and his work on inequalities, housing, planning and social security.
Mr Neil was promoted to the cabinet by former first minister Alex Salmond in 2011 as the infrastructure secretary before moving to health in 2012.
He survived a vote of confidence in 2014 in a row over NHS cuts in his constituency.
When Ms Sturgeon took office in November that year, he was moved to the newly-created social justice brief.
Mr Lochhead also quit his post as Secretary for Rural Affairs, Food and Environment as Ms Sturgeon prepares to reshuffle her team.
He told the First Minister he needed to "change the priorities" and wants to spend more time with his wife Fiona, who has been diagnosed with breast cancer, and his children.
A cabinet member for nine years, Mr Lochhead has recently come under fire for his handling of the farm subsidy payments crisis after farmers faced lengthy delays for the EU Common Agricultural Policy (CAP) subsidies following problems with a £178 million IT system set up to administer them.
The matter was not mentioned in letters between the MSP and the First Minister.
In his letter, Mr Lochhead wrote: "After much thought in recent months, I have taken the decision that after nine incredible but hectic years as a cabinet secretary, the time has come to change the priorities in my life especially in light of recent family circumstances.
"I now wish to focus more on supporting Fiona and also my young sons, Angus and Fraser, who are growing up fast and whom I want to see more of in the next few years."
In her response, the First Minister thanked Mr Lochhead for his "very significant contribution".