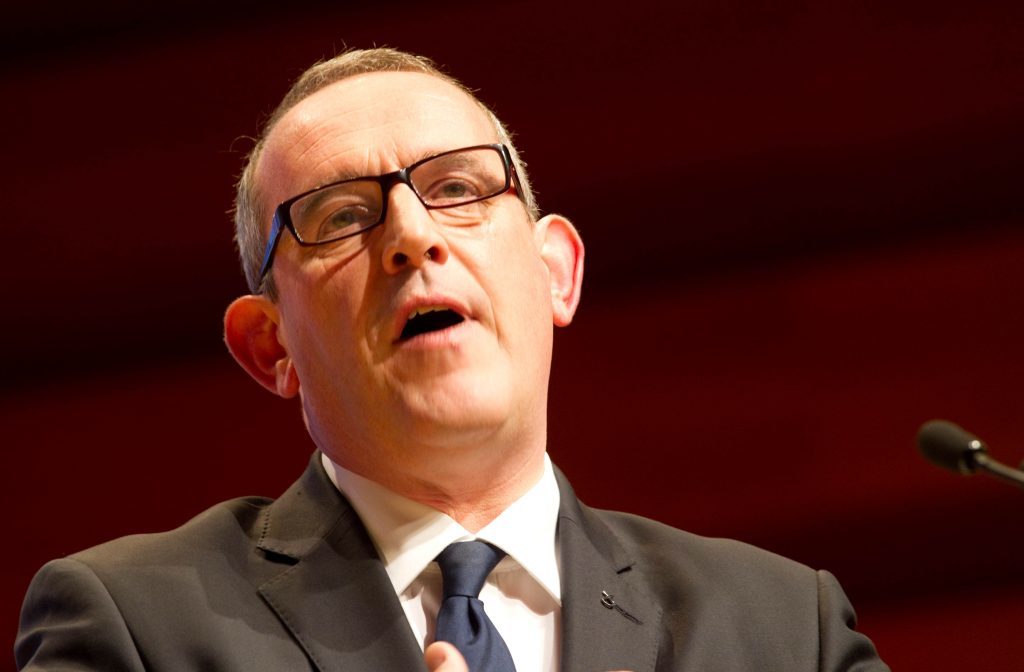 Scottish First Minister Nicola Sturgeon has insisted there is no need for an SNP MP at the centre of love triangle allegations to quit as deputy leader of the party's Westminster group.
Ms Sturgeon praised Stuart Hosie for doing the "right thing in difficult circumstance" by standing down as deputy leader of the party nationally, but said there was no reason for him to leave the same post in London.
He is alleged to have had an affair with Westminster journalist Serena Cowdy, who was previously said to have been involved with Angus MacNeil, who represents Na h-Eileanan an Iar in the UK Parliament.
Asked if Mr Hosie, who will not seek re-election as the party's deputy leader at the SNP's autumn conference, should also stand down from his Westminster role, Ms Sturgeon said: "I don't think that's the case.
"I think we have moved on from the sense that personal issues, issues relating to somebody's private marriage, necessarily affect their ability to do their job. So I think Stuart's done the right thing in difficult circumstances.
"These are difficult issues to deal with. They are fundamentally personal and private issues. Stuart's been a great deputy leader of the SNP, and I am sorry that he will not be deputy leader after our conference in the autumn.
"But he has taken a decision that is in the interest of his family, and his health, that's right that he steps down now, and I support him in that decision," Ms Sturgeon said.
The First Minister insisted the Dundee East MP had taken the decision to stand down himself.
"Stuart absolutely made the decision. I spoke to him yesterday morning. At his instigation he telephoned me yesterday morning and told me that he had come to the conclusion that he wanted to resign as deputy leader.
"Now he's made that decision because he thinks it's time to put his family – Shona and Stuart, who are both friends of mine I should say, have a young daughter – and his health, to put those issues first," Ms Sturgeon told Channel 4 News.
Congratulations @HibsOfficial – my other half @PeterMurrell is just one of thousands of happy Hibees tonight. #ScottishCupFinal

— Nicola Sturgeon (@NicolaSturgeon) May 21, 2016
The First Minister also insisted that her social media congratulations to Hibs for winning the Scottish Cup could not be seen as turning a blind eye to crowd violence after the match.
"Of course I condemn any acts of violence or disorder. Anybody who committed an offence after the final whistle should be dealt with by the police.
"Congratulating a club for that achievement is in no way, shape or form condoning the actions of the fans who behaved in an inappropriate way," Ms Sturgeon said.
Rangers had criticised the First Minister for not condemning the violence in a post congratulating Hibs on the win.
The First Minister, who was visiting Westminster to speak to the party's MPs after the Holyrood elections, also denied any wrongdoing involving the use of a helicopter while campaigning.
"My helicopter tour transported me as party leader around the county. That is significantly different to the issue that has arisen with the Tory party which involved buses which transported a large number of activists to campaign for local candidates. These two things are very different," Ms Sturgeon said.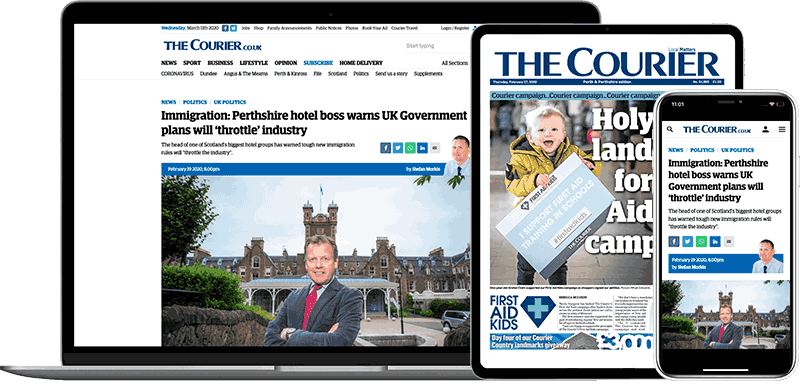 Help support quality local journalism … become a digital subscriber to The Courier
For as little as £5.99 a month you can access all of our content, including Premium articles.
Subscribe